Mirsad "Miki" Jacevic is a seasoned peacebuilding practitioner, with over 25 years of work on issues of conflict prevention and resolution, Women, Peace and Security, and transitional justice.  He has collaborated with OEF and OSF over the last years to help shape programming to elevate women's leadership on the international stage to stop violence and prevent war. Initially, he advised OSF Founder, Cynda Collins Arsenault, on the support provided to the cross-border efforts of women in Afghanistan and Pakistan. He then advised and participated in a research project OEF undertook in Serbia, the Philippines, Sierra Leone and the DRC to explore in-depth the connection between civil society and government actors in developing and implementing National Action Plans on UN Security Council Resolution 1325. Mr. Jacevic has ongoingly advised OSF Director Sahana Dharmapuri, including by attending the inaugural Designing Our Secure Future convening in Ottawa in 2017. He also participated in and supported OSF's research to inform Not the Usual Suspects: Engaging Male Champions of Women, Peace and Security.
In addition to his role at OSF, Mr. Jacevic serves as a senior associate at Karuna Center for Peacebuilding, as Vice Chair at the Institute for Inclusive Security, and as a professor at various universities and colleges. He supported gender integration in the Afghan Peace and Reconstruction Programme, Liberian post-conflict development strategy, Colombian transitional justice and disarmament structures, and Pakistan police reform initiatives. In addition, he has worked in Guatemala, Nigeria, Kenya, Sudan, Jordan and has extensive experience in various aspects of post-conflict reconstruction in his native Balkans region. Mr. Jacevic has overseen training programs and strategic consultations around the globe and led the development of strategic partnerships with the UN Development Programme, Organization for Security and Co-Operation in Europe, and Organization of American States, among others.
As a co-founder and Vice Chair of Women Waging Peace and Inclusive Security respectively, for over two decades he has pioneered advocacy, research, and training efforts to support women's leadership in peace and security. He was the primary author of the groundbreaking curriculum "Women Waging Peace," based on several decades of experience in teaching conflict analysis and resolution around the world and has overseen creation of curricula on advocacy for sustainable peace, inclusive security sector reform, and creation of government policies on UN Security Council Resolution 1325.  With a passion for the inclusion of marginalized groups, he has advocated for systemic ways to tackle intractable conflicts at various levels. Working with multinational organizations, more than 40 governments, and scores of civil society actors, he has facilitated processes to create 1325 National Action Plans to tackle complex challenges, particularly in conflict-affected contexts. Mr. Jacevic solicited and managed more than $4 million in grants from governments and foundations.
Originally from Sarajevo, Mr. Jacevic assisted efforts to stop the bloodshed and promote post-war reconciliation in Bosnia and Herzegovina.  He directed the Emerging Leaders Project at the State of the World Forum and managed global reintegration efforts for child soldiers at Search for Common Ground. He and his wife co-founded Global Youth Connect, an organization dedicated to mobilizing young people to prevent genocide. He is a Doctor of Philosophy candidate at George Mason University's School for Conflict Analysis and Resolution, and he teaches at numerous universities with the special focus on transitional justice and monitoring and evaluation of peacebuilding programs.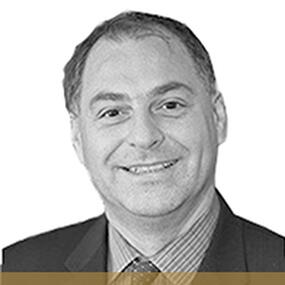 ---
My Team: Fellows