The marginalization of women in peace and security processes significantly weakens domestic, regional, and international efforts towards peace. Several studies indicate that increasing women's inclusion leads to better governance and advances democracy and long-term stability within societies.
In 2017, the US Government took an important step toward involving women in decision-making on matters of war and peace through the adoption of the Women, Peace and Security Act (Public Law No: 115-68). This law recognizes the promotion of active, meaningful roles for women in all aspects and levels of their communities. It underscores the role of women in advancing inclusivity, democracy, and long-term stability within societies. It also makes clear that the US Congress recognizes that the meaningful participation of women in decision making is a US foreign policy priority. The policy goals enshrined in the Women, Peace and Security Act and the UN Security Council Resolution 1325 are critical to global peace and the prosperity of future generations.
That is why Our Secure Future has spearheaded the establishment of a bipartisan Women, Peace and Security (WPS) Congressional Caucus. The WPS Caucus is Co-Chaired by Representative Lois Frankel (FL-D) and Representative Mike Waltz (FL-R). Our Secure Future is also delighted to support the first WPS Congressional Fellow, Hans Hogrefe who will support the work of the Caucus, the Members, and the Women, Peace and Security community of practice broadly.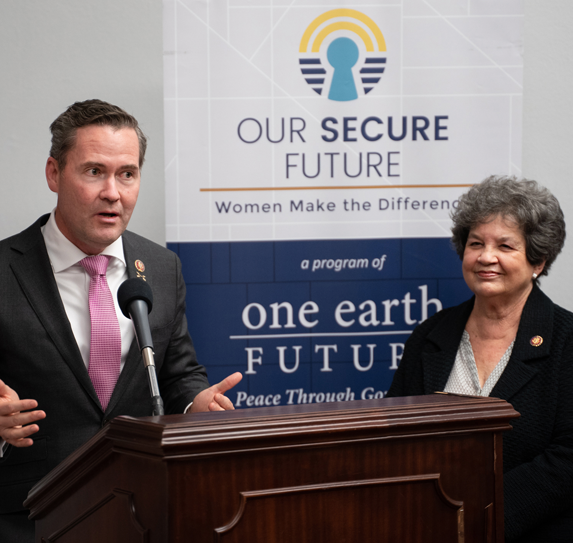 Rep. Mike Waltz (R-FL) and Rep. Lois Frankel (D-FL), Co-Chairs of the WPS Congressional Caucus
What will the WPS Caucus do?
The newly established WPS Caucus seeks to ensure that the WPS goals stated in U.N. Security Council Resolution 1325 and in the Women, Peace and Security Act (Public Law No: 115-68) are actively considered national security and foreign policy priorities for the United States in our bilateral and multilateral relations, discussions, and agreements.
The WPS Caucus provides an opportunity for civil society, the Executive Branch, and Congress to work together to push this critical agenda forward. Specifically, the WPS Caucus provides a congressional platform to:
raise awareness on issues related to WPS priorities,
educate the public and Members of Congress on WPS policy initiatives,
exercise Congressional oversight of implementation of the WPS National Strategy, and
explore WPS issues related to specific conflicts around the world.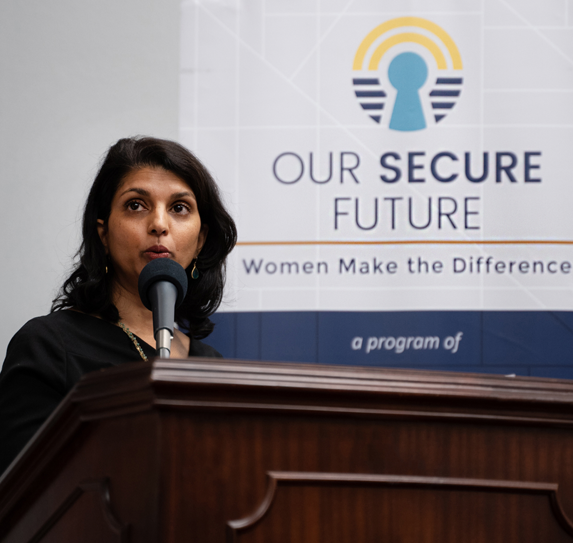 "We are thrilled with the work of Rep. Frankel and Rep. Waltz and their teams in bringing this Caucus forward… Peace agreements last longer, economies are more stable and democracies flourish when women participate fully. This caucus will help us make sure we're getting that right, and achieving better national security and peace outcomes for our country."
Want a little more insight into the WPS Act of 2017?
Check out our Women, Peace and Security: There's an Act for That, three part blog series:
Part 1, Part 2, Part 3.