Donald Steinberg recently stepped down as president and CEO of World Learning, an international nonprofit organization that provides education, exchange, and development programs in more than 60 countries. For more than 80 years, World Learning programs have helped empower new generations of global leaders to create a more peaceful, democratic and prosperous world. Steinberg currently serves as a senior fellow at the NGO umbrella organization, InterAction, supporting the CEO's of its members in expanding the diversity and inclusion of their institutions.  He is also a senior adviser to the Center for Strategic and International Studies and serves on the boards and advisory councils for a number of non-profit organizations, including the Women's Refugee Commission, Trickle Up, and USA for UN Women (SF). 
Steinberg has more than 40 years of experience in government and nongovernmental organizations, and expertise in the fields of international relations and development; Women, Peace and Security; and atrocity prevention.  Prior to World Learning, Steinberg served as deputy administrator at the United States Agency for International Development (USAID), where he focused on the Middle East and Africa; organizational reforms under the USAID Forward agenda; the inclusion of women, people with disabilities, LGBT persons, and other marginalized groups into the development arena; and expanded dialogue with development partners.
In his previous work with the United States government, Steinberg served as director of the US Department of State's Joint Policy Council, White House deputy press secretary, National Security Council senior director for African Affairs, special Haiti coordinator, US Ambassador to Angola, and the president's special representative for Humanitarian Demining. He was also deputy president for policy at the International Crisis Group, a Randolph Jennings senior fellow at the US Institute of Peace, and has advised the Women's Refugee Commission, the UN Development Fund for Women, the UN Civil Society Advisory Group for Women, Peace and Security, and the Institute for Inclusive Security.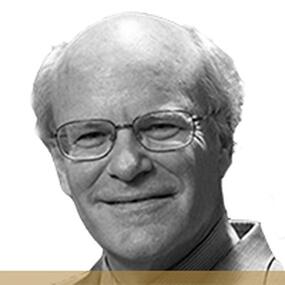 ---
My Team: Fellows