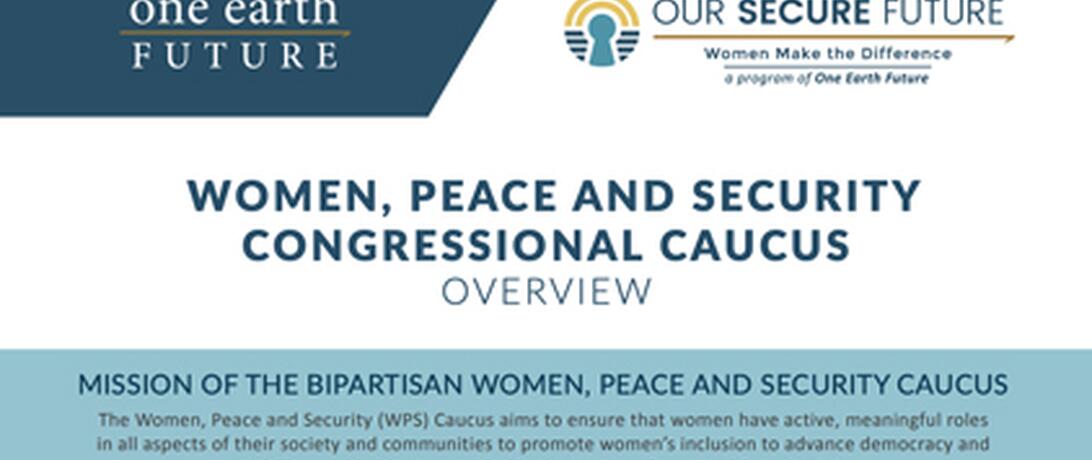 The Women, Peace and Security (WPS) Caucus was officially established in January 2020. The WPS Caucus seeks to ensure that the WPS goals stated in UN Security Council Resolution 1325 and in the Women, Peace and Security Act are actively considered national security and foreign policy priorities for the United States. The Caucus provides an opportunity for civil society, the Executive Branch, and Congress to work together to push this critical agenda forward. Specifically, the WPS Caucus provides a congressional platform to:
Raise awareness on issues related to WPS priorities;
Educate the public and members of Congress on WPS policy initiatives;
Exercise Congressional oversight of implementation of the WPS National Strategy; and
Explore WPS issues related to specific conflicts around the world.