Background and Structure
The Case for Inclusion
Efforts to enhance women's meaningful participation in peace processes, peacekeeping, and post-conflict reconstruction are rooted in several principles. We support an approach based on the inalienable human rights that women possess, and on the need to change power dynamics and secure broad gender equality in political, socioeconomic, and security terms. At the same time, clear empirical evidence from UN Women and other institutions has shown what participants in peace and reconstruction processes have long known: peace agreements that involve a critical mass of empowered women and women's organizations are more easily negotiated and far more likely to build peaceful, just, stable, and prosperous post-conflict societies than those that do not. The same research shows that women have made up only 1 in 13 participants in peace processes over the past 25 years, and that most peace agreements pay insufficient attention to gender-related issues and challenges.
The advantages of women's engagement are many. In addition to expanding the talent pool available to contribute to these processes, women often bring to the table unique and essential ground truth, longer-term perspectives, and a focus on socioeconomic root causes of conflicts. They know that the cost of returning to conflict is tragic in human and resource terms and poses a global security threat. Countries faced with instability due in part to marginalizing women are more likely to traffic in drugs, people, and weapons; send off large numbers of refugees across borders and oceans; incubate and transmit pandemic diseases; harbor criminal networks and terrorists; and require foreign military engagement and humanitarian assistance.
Many outstanding civil society and international organizations are committed to advancing women's engagement in the peace and security sector. They have helped change norms, regulations, and attitudes of senior leaders throughout the United Nations and other international institutions, NGOs, and national governments that support peace processes and peacekeeping missions. In addition to UN Security Council Resolution 1325 and its successors, many national governments have adopted National Action Plans and legislation to promote this agenda. For example, in October 2017, the US Women, Peace, and Security Act of 2017 was signed into law, requiring the US government to adopt a national policy in support of women's empowerment and engagement. Civil society has also conducted research on best practices and has provided "tool kits," technical support and advice, and training modules for governments designing NAPs and others implementing engendered programs.
Bringing Men into the Fight
It is understandable and appropriate that these groups, as well as participants at conferences on gender and conflict, have largely consisted of women advocates, activists, academics, and political leaders. While individual men have expressed supportive views, and some organizations have been formed in related areas (e.g., UN Women's "He for She" to gain high-profile male supporters for gender equality), the collective voice of men as advocates for gender equality has been largely absent in the peace and security space. A recent report from Our Secure Future in October 2017, entitled "Not the Usual Suspects: Engaging Male Champions of Women, Peace and Security," notes,
While men still dominate leadership roles within national and international security structures, they have remained on the sidelines of the Women, Peace and Security movement.
This absence reinforces the impression that these are "women's issues" or somehow of lesser importance than "hard" security issues, when in fact they are vitally important and impact all of us. Harmful versions of masculinity are also a source of conflict, driving men's violence against women and impeding women's full access to rights and opportunities. MAWPS will engage male and female leaders to speak out against such views of manhood and in favor of equitable and nonviolent attitudes and behaviors.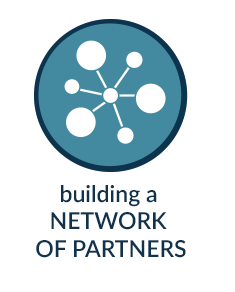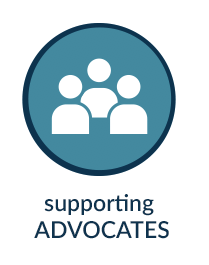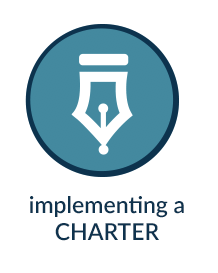 Mobilizing Men as Partners for Women, Peace and Security is building a group of leaders that raises the collective voices of men and women for the WPS agenda. We have discussed the initiative and received encouragement from more than 100 international institutions. Our Partners are organizing and mobilizing a group of distinguished men and women, global figures from the defense, development, diplomacy, civil society, and business worlds who have shown an understanding and commitment to this agenda. Our leaders are partnering with other organizations and draw on administrative support from Our Secure Future.
Over the past year, we have been engaging in consultations with a wide variety of global stakeholders in order to adopt a Charter—a clear, concise, and convincing statement of their common commitment to an engendered approach to global security issues, including peace and post-conflict recovery processes. The process of drafting the Charter was inclusive to ensure buy-in and ownership of participants, including grassroots advocates in conflict-affected countries. The Charter outlines concrete, time-bound, and measurable goals to achieve these objectives.
The Charter will be publicized through major news and social media outlets and at public forums at think tanks and academic institutions. A signed copy will be published in a major newspaper as well as in foreign policy, development, and defense journals. Partners will meet with advocacy targets within the United Nations, regional organizations, national governments, and donors. This process is modeled on the successful advocacy structures of groups like The Elders, International Crisis Group, and the Women Waging Peace network.
Partners will, as appropriate, act as door-openers, reinforcers, and validators for women grassroots activists from conflict-affected countries. In this regard, Advocacy Coalition members will also benefit from education and consciousness-building activities, especially through frequent contact with these activists. The Coalition will also facilitate access for a younger demographic with greater ground truth who can speak poignantly to amplify the voices of global leaders. The watchwords of these efforts must be "Nothing about us without us." Among the organizations assisting in this regard is the International Civil Society Action Network's (ICAN) Women's Alliance for Security Leadership, which draws together hundreds of international organizations from around the world.
Future Actions
Building on the momentum created by the Charter, Partners will then focus on three priorities.
First, Partners will monitor global peace negotiations and peacekeeping missions sponsored by the United Nations and regional groupings to ensure they have forceful mandates for women's protection, participation, and empowerment backed by ample resources, measurable goals, and accountability provisions. As new UN peace operations and peacekeeping missions are considered, Partners will share the lessons of those who have planned and/or led similar missions and are committed to women's full engagement. Partners will meet with UN Special Representatives of the Secretary General, force commanders, police commissioners, and humanitarian coordinators for these missions and provide in-depth analysis of how women can best be brought into these processes. As the leaders of new peacekeeping missions from the African Union, the Economic Community of West African States, the Association of Southeast Asian Nations, and other global and regional organizations are identified, Partners will offer similar advice, training, and support.
Second, Partners will monitor implementation of UNSCR 1325 National Action Plans and similar national laws and policies, insisting that adequate funding exists for these efforts. For example, it will monitor and assist the implementation in the United States of the Women, Peace and Security Act, signed into law in October 2017. The Act requires the Administration to develop a broad national strategy to support women's roles in conflict prevention, peace processes, and post-conflict reconstruction, with specific implementation plans for the US Agency for International Development and the Departments of State, Defense, and Homeland Security. Partners will provide practical advice and serve as a watchdog to permit the US government's defense, diplomatic, and development personnel to engage in serious planning and adopt time-bound, measurable goals backed by ample financial and human resources. In this regard, the Advocacy Coalition is projected to follow the lead of US legislators from both parties who sponsored the act.
Third, Partners will help disseminate best practices in the WPS sector from the experience of its Advocacy Coalition members and the research of its partner institutions. There are impressive resources identifying practical, pragmatic approaches in this arena, such as the Institute for Inclusive Security's tool kits and the International Civil Society Action Network's Better Peace Initiative. Partners will emphasize training for mid-level and junior members of foreign ministries, defense ministries, and foreign assistance agencies and their counterparts in international organizations and civil society groups. There will be the equivalent of a "click here" button to direct implementers from all countries toward data, practices, support, anecdotes, and empirical evidence.
Partners may also consider additional roles, such as encouraging young people, including men, to enter the WPS field through micro-grants to PhD and master's students at peace and conflict transformation faculties at key global academic institutions.
The Charter
Advocates for engendered global security issues, peace processes, and post-conflict reconstruction need to present a clear, concise, and convincing statement of their position. Too frequently, advocates and supporters tend to believe that the case for women's inclusion is self-evident, and thus they fail to connect with those who are either unconvinced or skeptical. Advocates too often rely on anecdotal evidence or appeal to emotional arguments, losing the opportunity to win converts who are driven by empirical evidence, legal and human rights concerns, utilitarian approaches, and other potential arguments.
To address these concerns, as well as provide clarity to our advocacy effort, we have carried out extensive consultations with global stakeholders in an iterative process. As a result, we have prepared a Charter that reflects our common understanding of the case for inclusion and the actions that need to be taken. We will publicize the Charter through major news outlets and social media platforms and at public forums at think tanks and academic institutions. A signed copy will be published in a major newspaper, as well as in foreign policy, development, and defense journals. Partners will meet with advocacy targets within the United Nations, regional organizations, national governments, and donors.