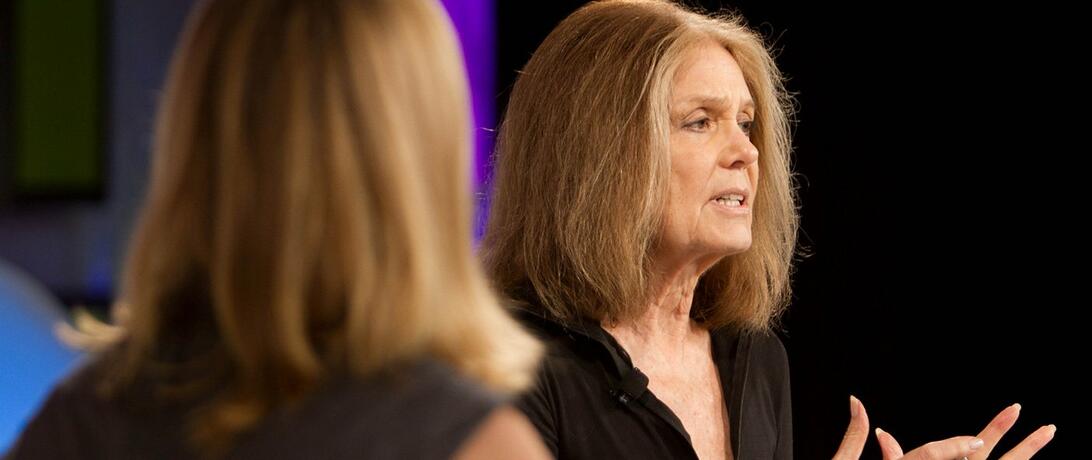 What role can men play in ensuring a more feminist future?
A July 2019 opinion piece from Ms. magazine titled "What Happens When (Feminist) Women Win," by Dr. Suzanna Danuta Walters, extolled the virtues of when women, at least the feminist ones, are in charge. She highlighted Sweden as the first self-proclaimed feminist government with gender parity in parliament and amongst cabinet members; Icelandic Prime Minister Johanna Sigurdardottir's deftness in handling the 2008 banking crisis; and the compassionate response by New Zealand Prime Minister Jacinda Ardern to the recent mass shooting as examples of the successes of feminist leaders. 
A central question Dr. Walters poses is, why women are represented in fiction being "as bad" as men? Citing television shows like The Good Fight and Game of Thrones as well as the novel The Power by Naomi Alderman, she explains, "That plot serves its ideological purpose—to convince viewers that women fighting back will employ the same ugly tactics as men, thus disarming the radicalness of feminist resistance." 
Noting that not all women are living '"feminist lives" or acting on behalf of women "as a class," Dr. Walters is careful to delineate the difference between female leaders who have failed to engage in patriarchal analysis of the policies they pursue. Former Prime Minister Margaret Thatcher and Alabama Governor Kay Ivey are her key examples. 
We largely agree with Dr. Walters, especially her notion that governance is better when women are meaningfully participating in the political process and contributing to the development of decision-making. We all know the statistics: Peace agreements are 64 percent less likely to fail when civil society members like women's organizations participate. When women participate in peace processes, the resulting agreement is 35 percent more likely to last at least 15 years. In our polling project, women surveyed indicated that they feel that neither they, nor their views, are represented when it comes to higher levels of government and security decisions.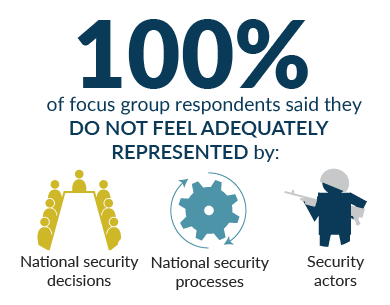 However, we think that her argument can be extended to include and leverage male allies in advancing a feminist agenda as well. Dr. Walters seems to assert, within this article and others, that men writ large are unable to contribute to feminist policies in any meaningful way. Why is the title not, "What Happens When (Feminist) People Win?" What role can men play in ensuring a more feminist future?
In the Women, Peace and Security movement, we would like to think a significant one. Our Secure Future has an entire project dedicated to this notion, titled "Mobilizing Men as Partners for Women, Peace and Security." Men remain dominant within the upper echelon of leadership in government, think tanks, and business, but increasingly recognizing the research supporting the benefits of a diverse environment. Through our project, we seek to address the institutional obstacles preventing the engagement of men within leadership roles in national and international security and the Women, Peace and Security movement. 
To start, we conducted a study surveying and interviewing leaders to collect the reflections of men who are promoting gender equality in peace and security policy and practice. Participants included men from the US government and military, members from other governments and militaries, civil society, and international organizations. The commonly held view among male champions was that current institutions and approaches are failing to achieve long-term peace and security. They also highlighted the transformative potential of Women, Peace and Security to redefine how the international community conceptualizes and approaches security. 
It's true, cisgender male politicians can't narrate stories of their abortions or nurse their children in public to help destigmatize breastfeeding in the open. Did they get a stadium at the World Cup to chant "Equal pay!" after winning back-to-back finals? No. But they can listen. They can stand up next to the women who are fighting these battles and make the movement stronger. They can advocate for a more inclusionary system that benefits all of humanity, no matter their gender. Transformative change (or radical, as Dr. Walters says) and the gender equality that the Women, Peace and Security movement envisions will only be achieved with (feminist) men's involvement.