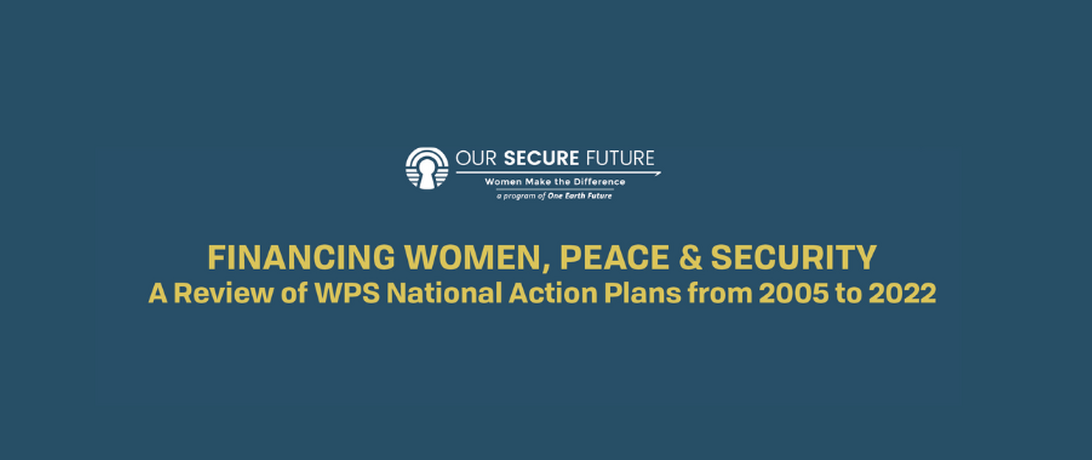 This publication is a policy brief accompanying an upcoming in-depth report on financing Women, Peace and Security (WPS) National Action Plans (NAP). This brief provides an overview of WPS NAPs, as well as the current state of funding for WPS NAP implementation, and a breakdown of this data by region. Stay tuned for the upcoming report to learn more about financing WPS NAPs.
Key Findings
• As of early 2023, 31 countries out of 101 have estimated the amount of money required to implement WPS NAP activities. Available information does not illuminate whether these funds are secured.
• More than 50 WPS NAPs out of 101 mention that a budget is needed to implement WPS activities, but do not include specification of funding.
• The majority of WPS NAPs with budget estimates identify responsible parties for activity implementation, including ministries and/or government institutions, predominantly related to foreign affairs and gender equality.