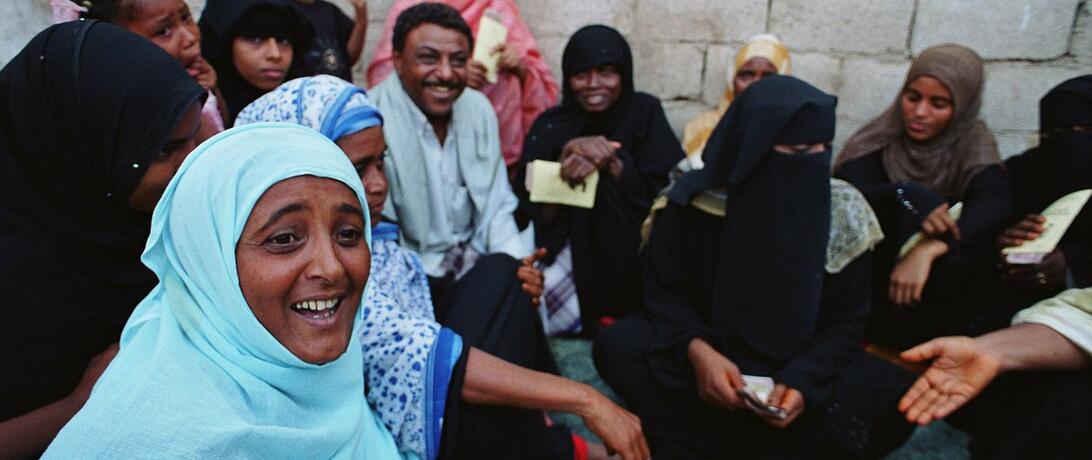 This blog is the second of a three-part series which examines the crisis in Yemen through the lens of Women, Peace and Security.

Our Secure Future seeks to promote and raise the voices, thoughts and policy opinions of women around the globe-- particularly when it comes to security, conflict prevention and resolution, and peace. As a guest blog, the views expressed in this publication do not necessarily reflect the views of Our Secure Future or One Earth Future. This blog is the second of a three-part series which examines the crisis in Yemen through the lens of Women, Peace and Security. 
Child marriage is prohibited as a matter of international law. The CEDAW committee, which Yemen is a signatory, recommends a minimum age of 18 for both men and women. However, Yemeni legislation does not impose a minimum age for marriage. This is a pre-existing problem that has only been exacerbated by the current civil war. In 2017, 32% of girls were married by the age of 18, and 9% of girls were married by the age of 15.
Child marriage has become an economic coping mechanism for families, as marrying off their daughters would bring them a bride price in return. Bride price, usually in the form of money or property, is wealth paid by a groom or his family to the family of the woman he is about to marry. "An increase in early marriages when a family needs money, including times of instability, exemplifies another instance of daughters being largely considered a commodity," states Joan Johnson-Freese. Bride price limits a woman's mobility and her ability to control her own life choices. Just like a commodity, her price can fall if she is seen in a situation of dishonor. 
After marriage, most of these young women stop pursuing education or any opportunity towards financial independence, and essentially, are denied the right to participate freely in everyday life. Moreover, many Yemeni women are forced to get pregnant by their husbands, as children would carry on his name. During the civil war, the number of pregnant and lactating women has exponentially increased. Yet, they have little to no access to contraceptives, and a general lack of awareness about reproductive health. 
As Valerie Hudson claims in her book, The Last Political Order, marriage is the first political order that indelibly shapes the larger political order, which is the state. When women are forced to marry at a young age, it becomes very difficult for them to pursue a path of financial independence, especially when contraceptives are not an option for them. This creates the basis in which the society is built on, women limited to the private sphere, while men in control of the public sphere. 
Despite these hardships, throughout the war, women organizations and caucuses continue to work for resolving internal conflicts between communities over different issues such as scarce foods and water resources. Additionally, women have stopped a large number of the forced recruitment of young boys into the army, have campaigned for the release of civilian abductees and have provided psychological support for people who have been traumatized by the war. 
Muna Luqman, a peace activist and founder of Food4Humanity, a women-led civil society organization, instigated a mediation between sixteen community representatives and formed a council to prevent future water conflicts. In recognition of these efforts, Ismail Ahmad, the UN Special Envoy to Yemen, and UN Women formed the Yemeni Women's Pact for Peace and Security in 2015. By 2018, this included about sixty women from different political backgrounds, with a majority of independent women, female activists and academics advocating for the meaningful representation of women in an inclusive peace process. However, this body is still struggling to receive recognition or support from different political parties in Yemen.
Yemeni women have already proven their abilities to solve humanitarian crises and conflicts between local communities. International organizations must continue to work alongside and scale-up women-led grassroots organizations. These domestic groups need support in order to achieve political reforms and increase female representation in the country. Women's active participation in the political and economic realm provides them the freedom of mobility to continue working towards a peaceful transition out of conflict. Decreasing violence and child marriage within the private sphere is a necessary step towards lasting state and regional security.
---
About the Author:  Noor Khaled, B.Sc. Foreign Service (Georgetown University); Focusing on International Relations and issues in the MENA region