OSF partnered with World Denver for their International Women's Day event titled Women in National Security.

This International Women's Day, Our Secure Future partnered with World Denver to support their International Women's Day: Women in National Security event. We are always eager to tap into the extensive pool of women who are leading the way in peace and security processes.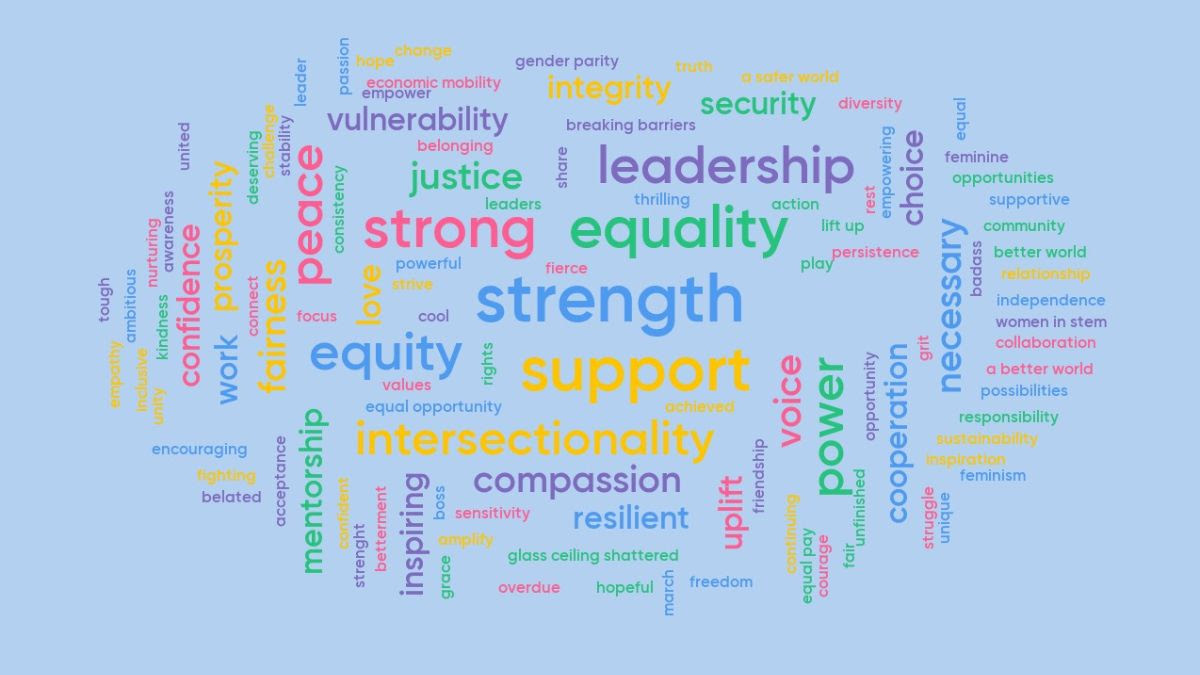 OSF's founder, Cynda Collins Arsenault, welcomed participants with opening remarks. The event featured an extraordinarily impressive panel titled Women Who Lead in National Security featuring Susan Helms, five time astronaut and retired Lieutenant General US Air Force, Heather Ruhlman, Master Sergeant US Airforce, Kate Smith, lawyer and former Lieutenant US Airforce, and Representative Elissa Slotkin. It was incredibly inspiring to hear from each panelist and as one panelist remarked, it's not often you follow someone who said "well the last time I was in space..."!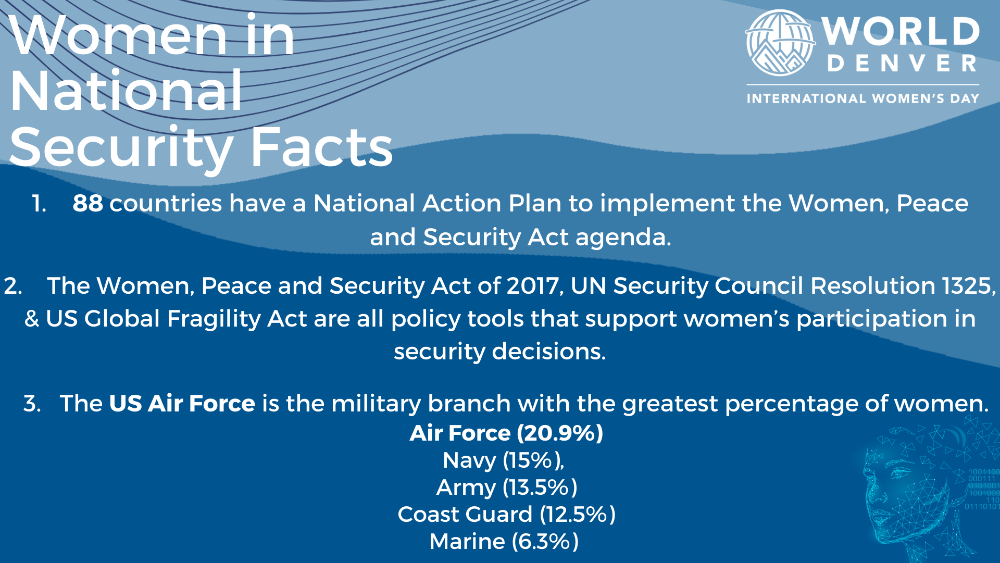 Ambassador Gina Abercrombie-Winstanley and Lauren Bean Buitta gave keynote remarks as part of Building the Next Generation of Women in Peace & Security. Among the impressive list of participants, OSF Director Sahana Dharmapuri and ONN Director Laura Rockwood also offered their congratulations and appreciation to women who work to advance national security via video. World Denver's goal is to highlight the accomplishments and power of women in defense, public health, aerospace, intelligence, and diplomacy fields from around the world.
If you missed the event, check out the full recording below!