Our Secure Future Supports SXSW Panel on Women, Nuclear Policy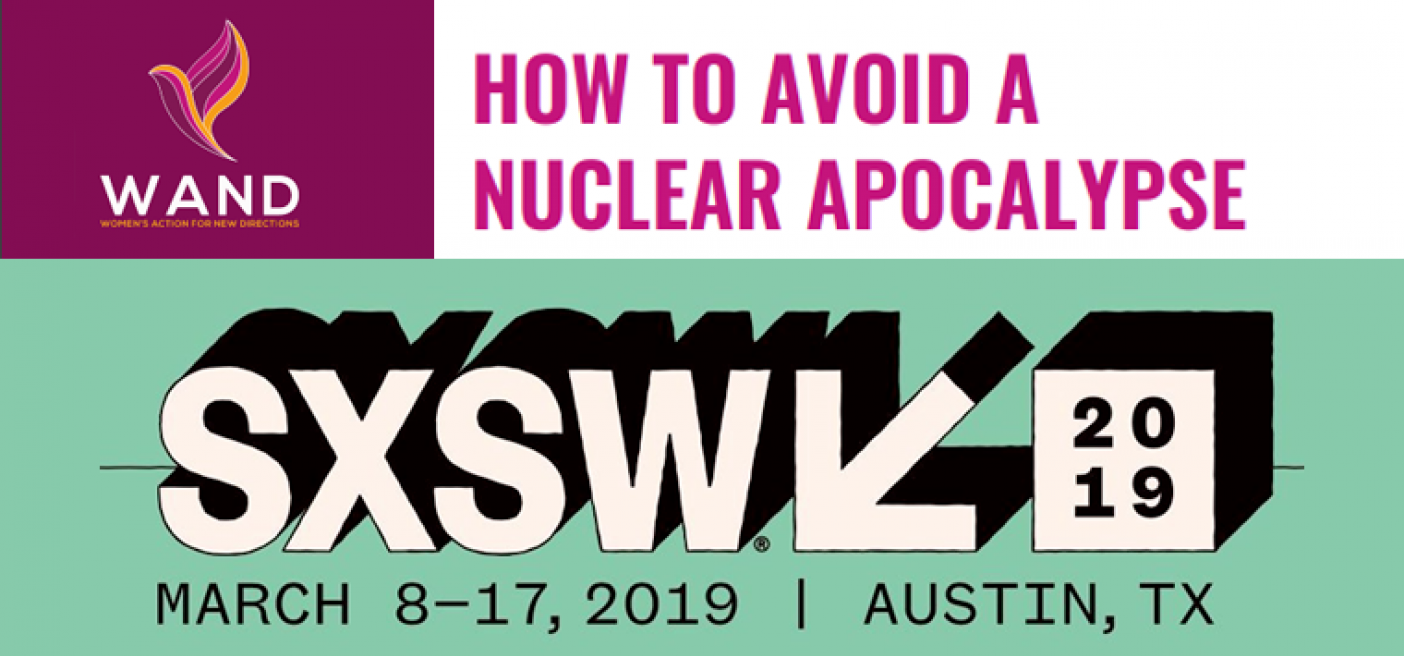 Women's Action for New Directions (WAND) hosted a panel on International Women's Day at SXSW entitled "How to Avoid a Nuclear Apocalypse". Over 125 attendees attended the session to hear four experts – all women – talk about how we got to this point, the role that gender, race, and colonialism play in our nuclear policy, and share thoughts on what we all can do to change this dangerous trajectory.
The panel included Beatrice Fihn, Executive Director of the Nobel Peace Prize winning International Campaign to Abolish Nuclear Weapons(ICANW), Ambassador Bonnie Jenkins, Founder and Executive Director of Women of Color Advancing Peace, Security, and Conflict Transformation (WCAPS), and Dr. Mareena Robinson Snowden, a Stanton nuclear security fellow with the Nuclear Policy Program at theCarnegie Endowment for International Peace. The panel was moderated by Deepika Choudhary, Managing Director of the Peace and Security Collaborative at ReThink Media.
The event was made possible by generous donations from WAND's funders and supporters including Our Secure Future.