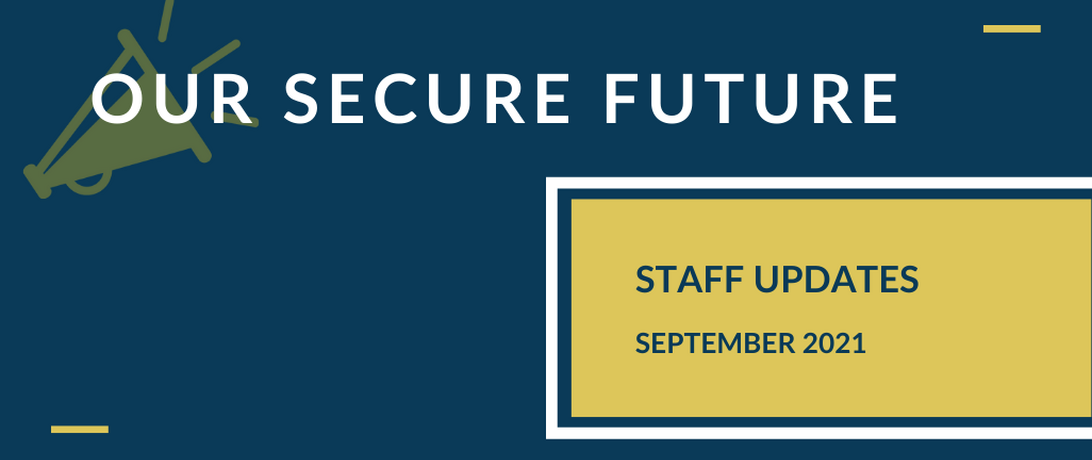 OSF welcomes new team member, Cassandra Zavislak, and wishes George Koichi Wong well in his new position.

On September 13, 2021, OSF welcomed a new Project Assistant, Cassandra Zavislak, to the team. Cassandra is relocating from Detroit, Michigan, to join the OSF team in Washington, DC. Cassandra has a background in WPS and conflict resolution, and is looking forward to her time with OSF.
OSF will be seeing their Project Coordinator, George Koichi Wong, move on from the team at the end of September 2021. George will be taking on a new role as a Legal Assistant for the Electronic Frontier Foundation in San Francisco, California. George has been an asset to OEF and the OSF team, and while he will be missed, there is no doubt he will do great work at EFF.