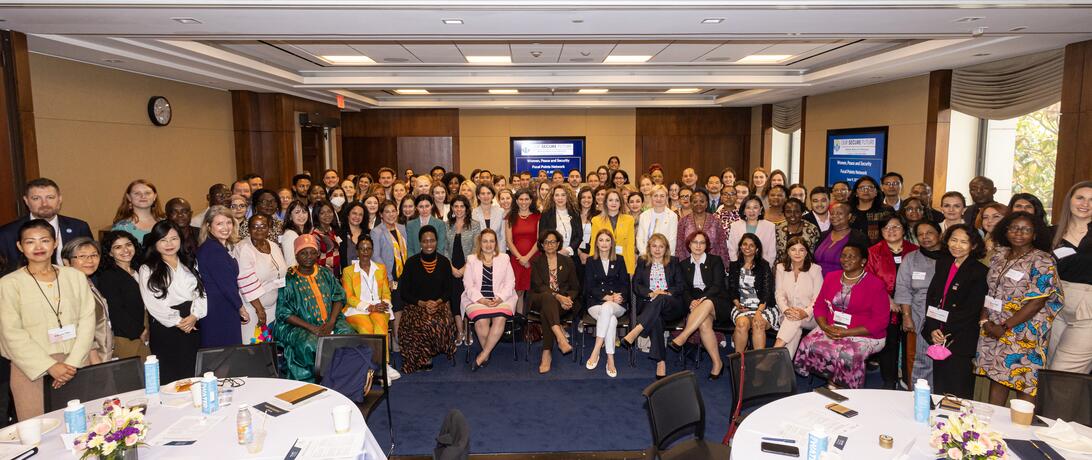 OSF hosts luncheon on the final day of the 5th Capital-Level Meeting of the WPS Focal Points Network.
On June 9th, 2023, our Secure Future and the Secretary's Office of Global Women's Issues of the US State Department brought together leaders in Women, Peace and Security for a luncheon and discussions centered around advancing the WPS agenda. This event, on the final day of the 5th Capital-Level Meeting of the WPS Focal Points Network, was attended by over 100 people, including parliamentarians, civil society leaders, UN Women representatives, and congressional staff representing over 40 countries. 
Opening, pre-recorded remarks were made by U.S. Representatives Lois Frankel (D-FL) and Sara Jacobs (D-CA) highlighting the importance of including women's voices in political decisions, conflict prevention, and sustainable peace efforts. US Ambassador-at-Large for Global Women's Issues, Geeta Rao Gupta then welcomed and spoke to the group.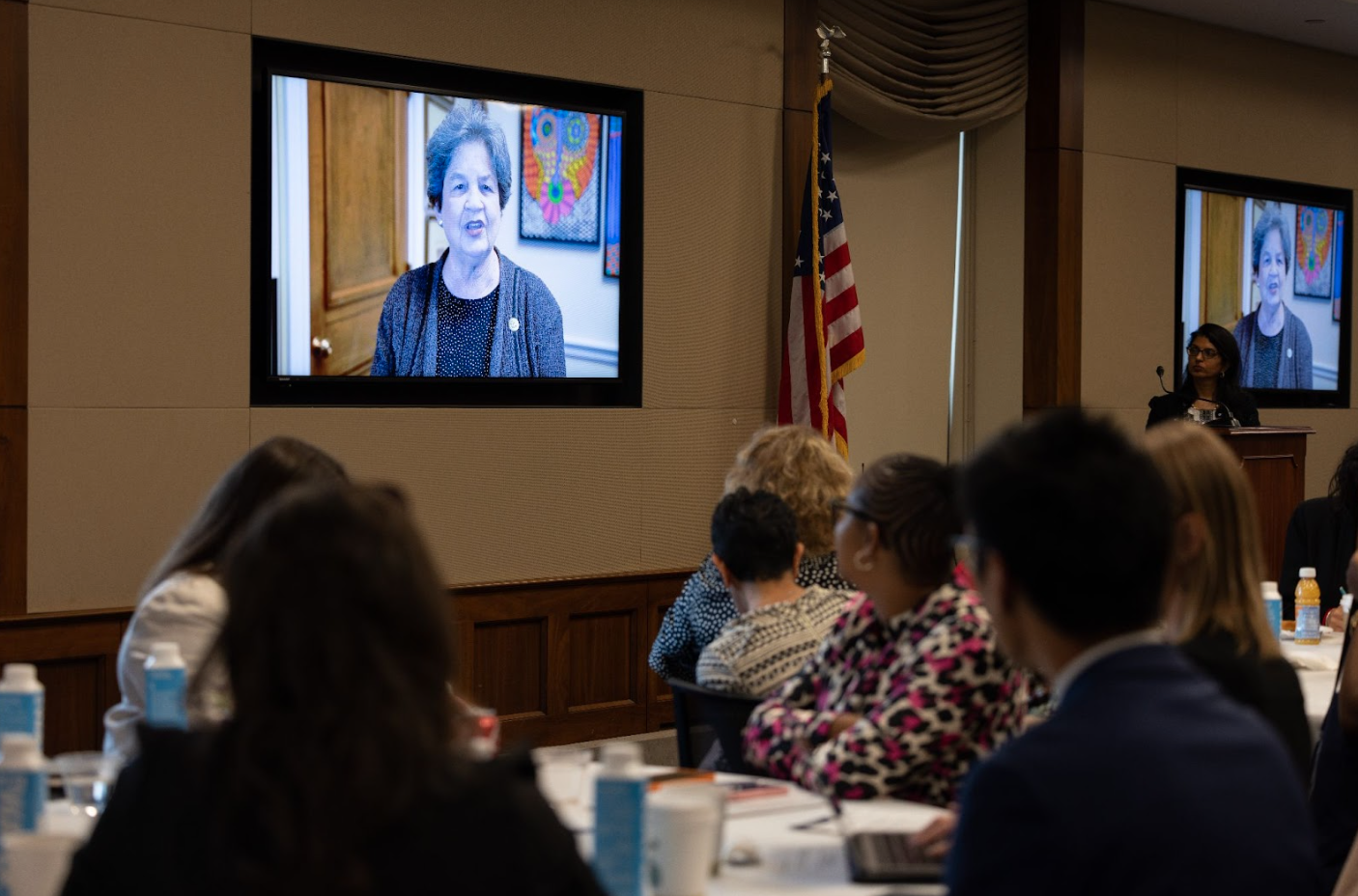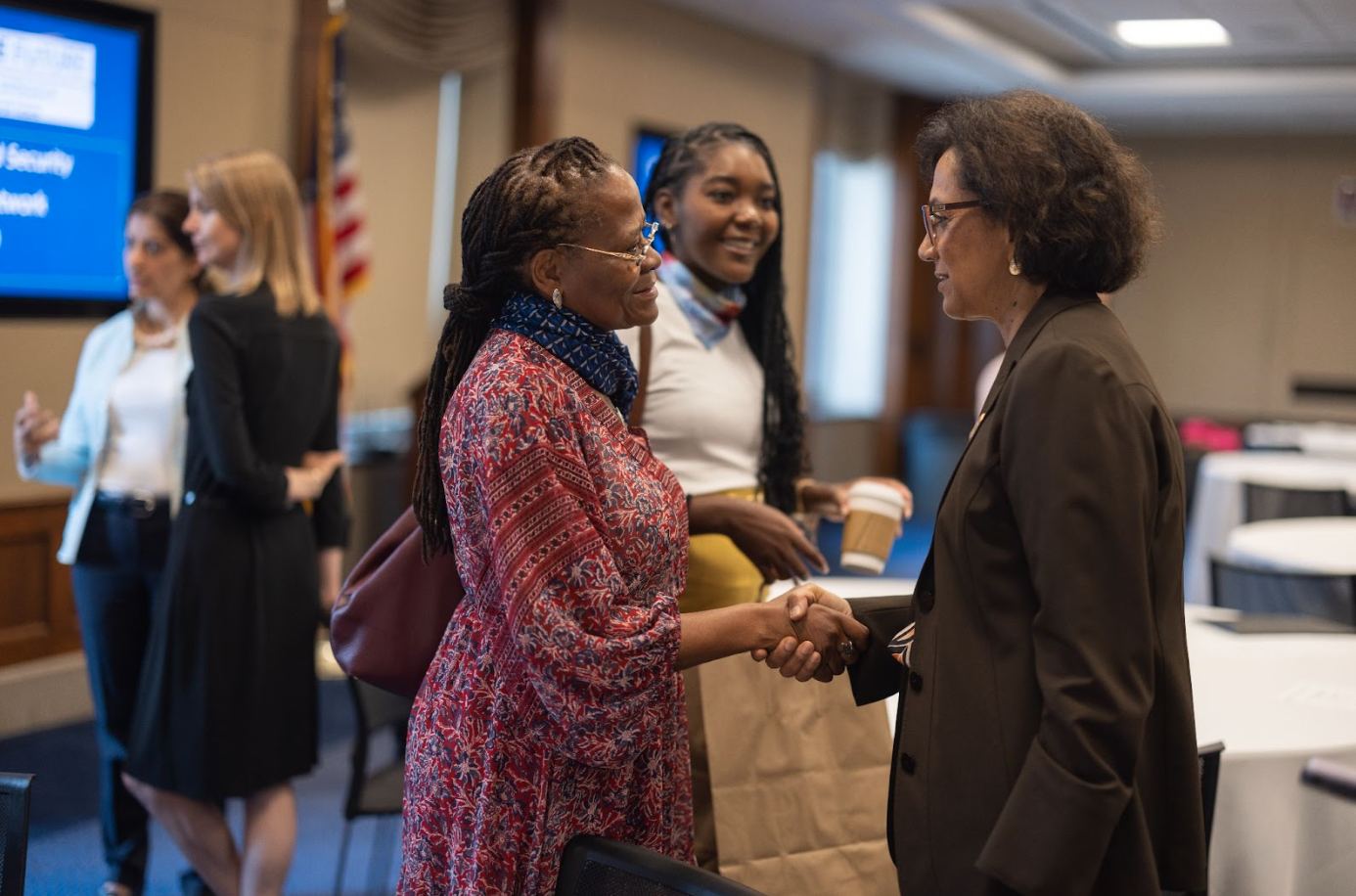 Following these remarks, Our Secure Future Director Sahana Dharmapuri, opened up a facilitated table discussion among the attendees, asking them to propose different models for civil society engagement with parliaments and government institutions.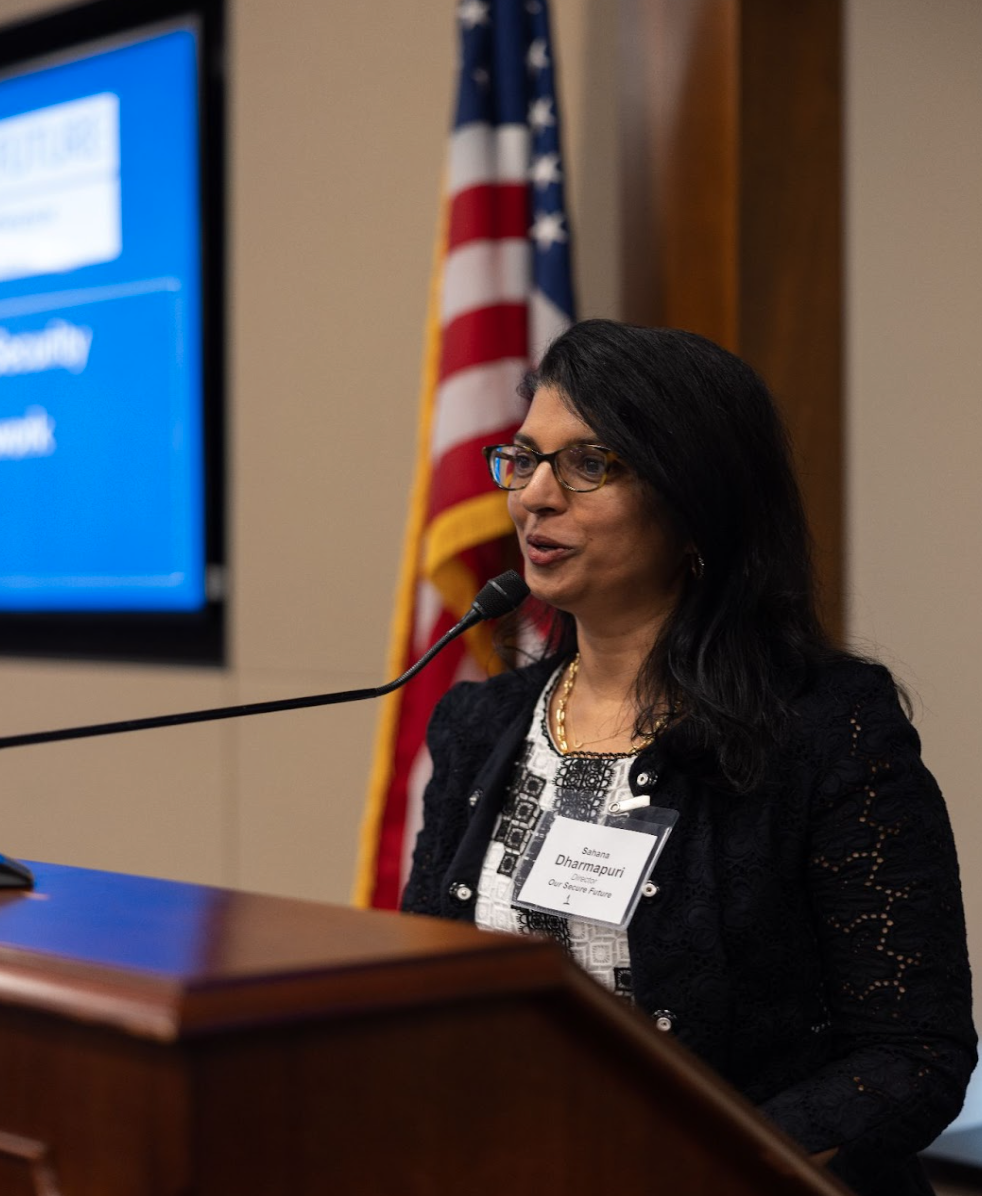 In these discussions, attendees were asked three central questions:
How does your legislative body engage with the WPS agenda? Does it impact the process of adopting or interpreting policy?

What do you see as the most pressing WPS-related challenge?

How are you approaching that challenge? 

How can legislative processes support those efforts?

Does civil society have access to policymakers and legislators in your country?

What does that relationship look like, and what have you identified as some best practices?
These questions were discussed in tables composed of civil society leaders, US agency members, UN Women heads, and parliamentarians from over 40 countries. After detailed discussions, each table shared their recommendations for the multisectoral advancement of the WPS agenda. The recommendations included: 
enhancing information sharing to bridge the knowledge gap about the WPS agenda and its implementation, 

instituting legal reforms that normalize gender equality, 

actualizing WPS implementation (e.g., through enhanced police officer trainings and data collection on women's participation in high-level decision-making), 

leveraging existing mechanisms to promote and achieve gender equality, and engaging parliaments to make WPS a multiparty issue, 

including civil society members in intergovernmental convenings to address the root causes of gender inequality,

and structuring National Action Plans to include explicit budgetary requirements for funding the implementation of the plans. 
The event concluded with closing remarks from Katrina (Kat) Fotovat, Senior Official, Secretary's Office of Global Women's Issues, U.S. Department of State.