OSF At The Western Hemisphere Institute for Security Cooperation (WHINSEC)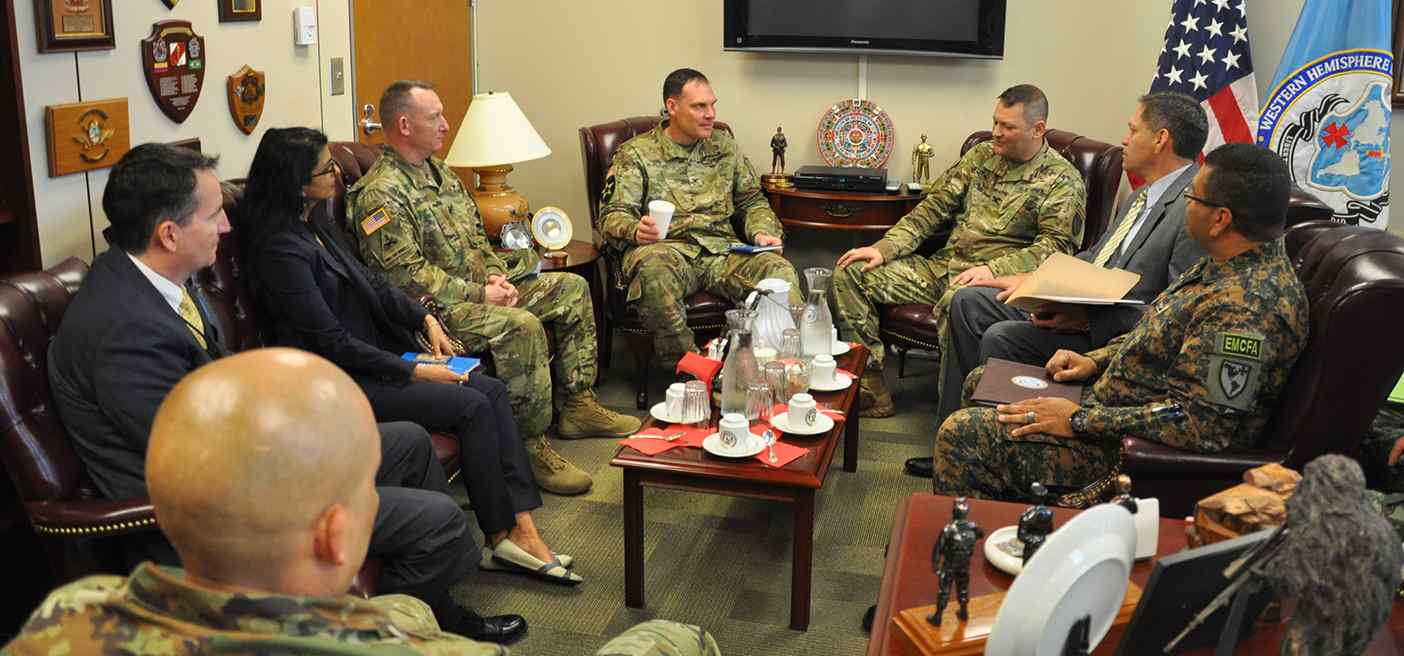 On April 13, 2017, Sahana Dharmapuri, Director of Our Secure Future, presented at the Western Hemisphere Institute for Security Cooperation (WHINSEC) Mission Command/Leadership Panel, held at Ft. Benning. 66 students from the Command and General Staff College (CGSOC) engaged with the panelists on the challenges facing military and security leaders today.
Additional Panelists:
Col. Thomas M. Feltey: Commander, 316th Cavalry Brigade, Ft. Benning, GA
Coronel Luis E. Viera: Deputy Commandant of WHINSEC, Salvadorian Army
Mr. Brian Abeyta: Vice President, Global Project Management, Aflac
CSM John A. Murray: Command Sergeant Major, 316th Cavalry Brigade
Mr. Otto Van Maerseen: WHINSEC faculty member and interagency advisor; Foreign Service Officer, US Department of State
The six panelists are experts in areas such as joint commands, coalitions and alliances, diplomacy and interagency operations, rule of law and police training, intergovernmental organizations and non-governmental organizations, and the private sector. As a result of this panel, students will have an increased awareness of stakeholder interests and issues when dealing with security organizations, and be able to apply the skills and lessons they learned as they grow as military professionals.