OSF and Empower Peace Launch Dear World Letter Writing Project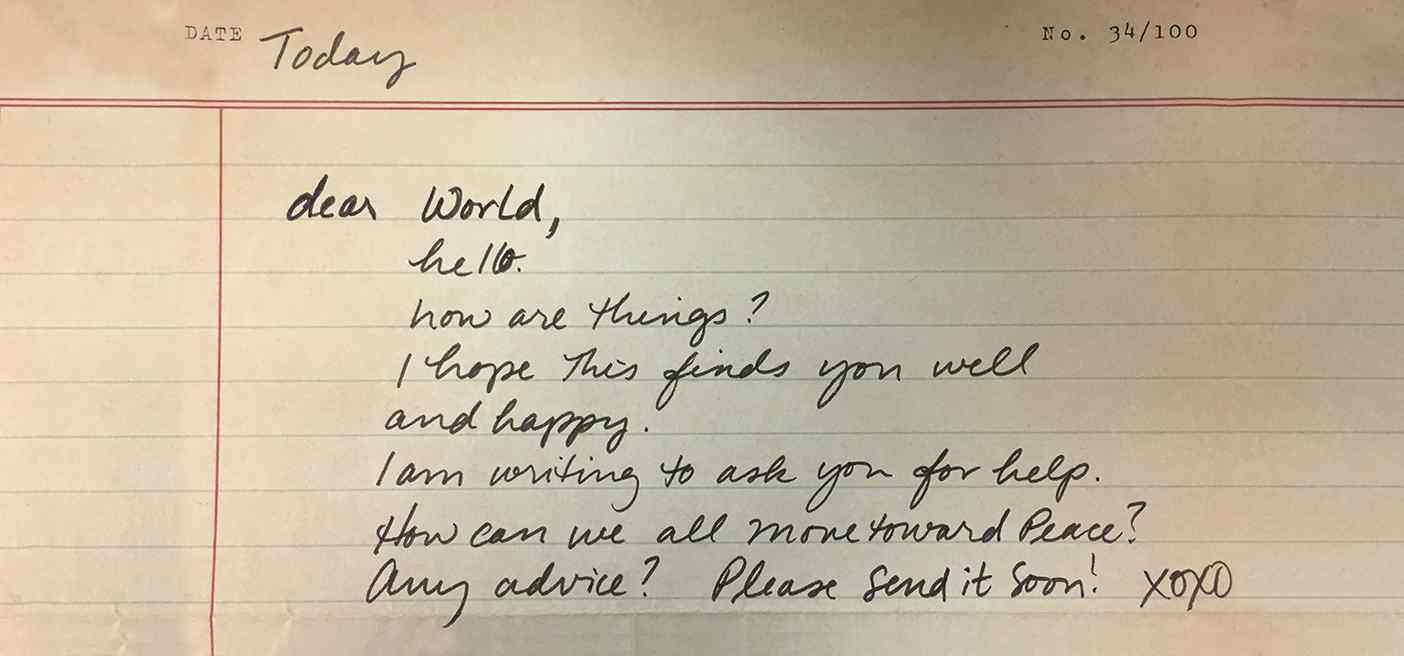 Dear World, Move Us Toward Peace, a collaboration between Empower Peace and Our Secure Future, captures the voices of young women through peace letters which will be posted every Friday after our launch on Saturday, January 21.
This project is one small step toward amplifying women's voices and supporting women's full participation in international peace and security, a central goal of the Women, Peace and Security agenda. The letters from young women around the world showcase an untapped vision of a more peaceful and just future.
Click here to read their letters and discover their solutions to the overwhelming conflicts and problems that surround young and old alike.