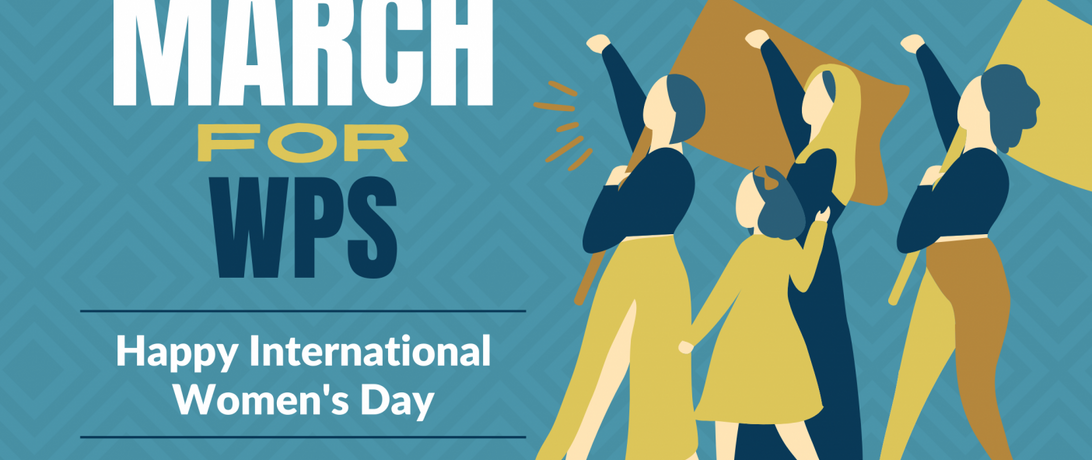 How many people does it take to change the world?

Dear Colleagues,
To commemorate International Women's Day, I'd like to ask you a question: How many people does it take to change the world?
Recent studies show that the world will change if 3.5% of people are committed to a nonviolent movement. Like Margaret Mead once said, it only takes a small group of dedicated people to make a difference. In March, we celebrate Women's History Month, and recognize women who have led nonviolent movements for decades all over the world. We are proud to be part of this community. 
This year, more than almost any other, women's movements for peace and justice around the world are demonstrating that our greatest power is the power of nonviolence in creating a better world.
Women, Peace and Security champions non-violent approaches that respect the dignity, agency and human rights of all people. We can solve problems by having an open heart and mind, and engaging in dialogue that can transform society peacefully. Involving women at all levels is not only a human right, it leads to better security outcomes across all issues--for everyone.
As we walk this road toward equality and peace, let's work together to forge a major milestone for women, for human security, and for peace in 2021.
Onward in solidarity,

Sahana Dharmapuri
Director Our Secure Future
P.S. During Women's History Month we are recognizing WPS best practices and messaging. We've condensed some messaging points and research materials into a call to action: #March4WPS looks to the next 20 years and beyond of WPS. Check out the social media toolkit here!