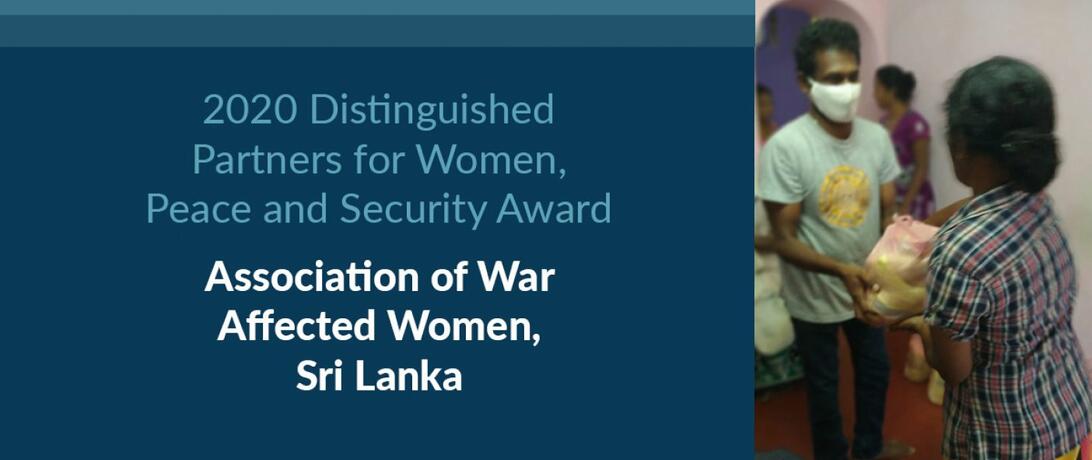 Feature of Association of War Affected Women from Sri Lanka, Distinguished Partner for Women, Peace and Security award recipient.

The Distinguished Partners for Women, Peace and Security Award was established in 2019 to honor women's organizations on the frontlines of addressing the root causes of conflict, including poverty, disease, gender-based violence, illiteracy, injustice and marginalization.   
Association of War Affected Women, Sri Lanka
Visaka Dharmadasa, Founder and Chair
For the past 16 years the Association of War Affected Women has been working on sustainable peace building in Sri Lanka.  To achieve their goal, they work with many stakeholders throughout the country and beyond.  They have worked with Sri Lankan women, men and youth in all districts to address many issues such as human rights, governance, democracy, conflict transformation and peacebuilding. Focusing on women's perspectives, they have worked extensively on peace, security and development issues. They also implemented a policy brief on "Women's Role in Post-War Reconciliation: From Rhetoric to Action" presented to the President of Sri Lanka on International Women's Day.
Their outreach and work experience has engaged many women politicians as well individuals in all strata, and have gained the trust of the Sri Lankan people. AWAW has been working on the Women, Peace and Security agenda before UNSCR 1325 was passed. The main objective of their Association is to help women who have been impacted by war to reintegrate into society from their isolated situation by addressing social, economic and mental challenges. AWAW also seeks to achieve peace through socio-economic development with the active participation of the war-affected women.
As one of the distinguished partners for women, peace and security award recipients, the Association of War Affected Women continued to support and capacitate women as well as address the immediate needs brought on by the COVID-19 crisis. 
The Association supported women financially to create masks and other personal protective equipment to distribute to police and first responders. They estimated the women have built over 200 pieces for distribution. In addition, they are creating awareness-raising campaigns and translating them into different languages to help inform the public about wearing masks, washing hands, and the importance of social distancing as well as countering hate speech that has become more prevalent during the pandemic. Certain communities, particularly Muslim communities, are being blamed for the spread of the pandemic.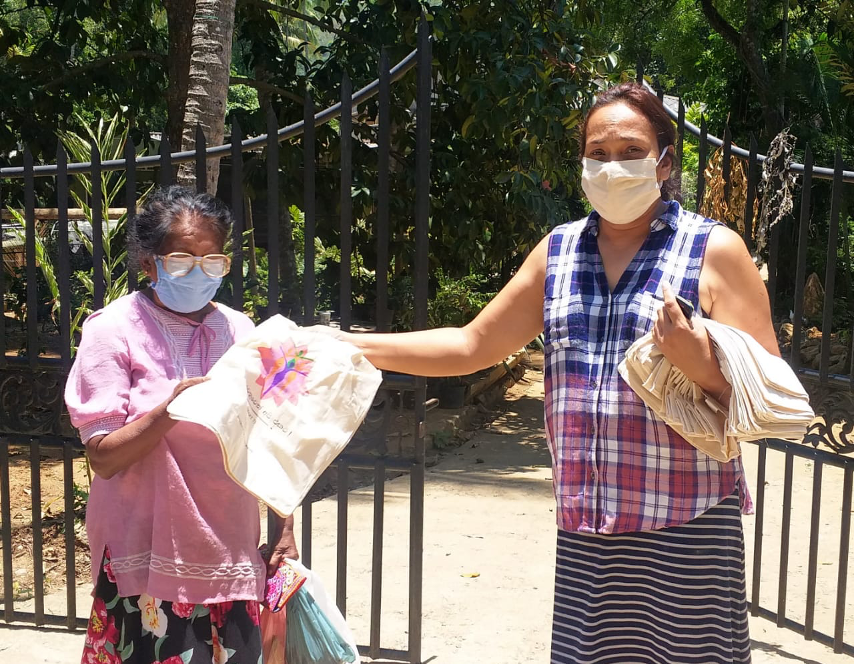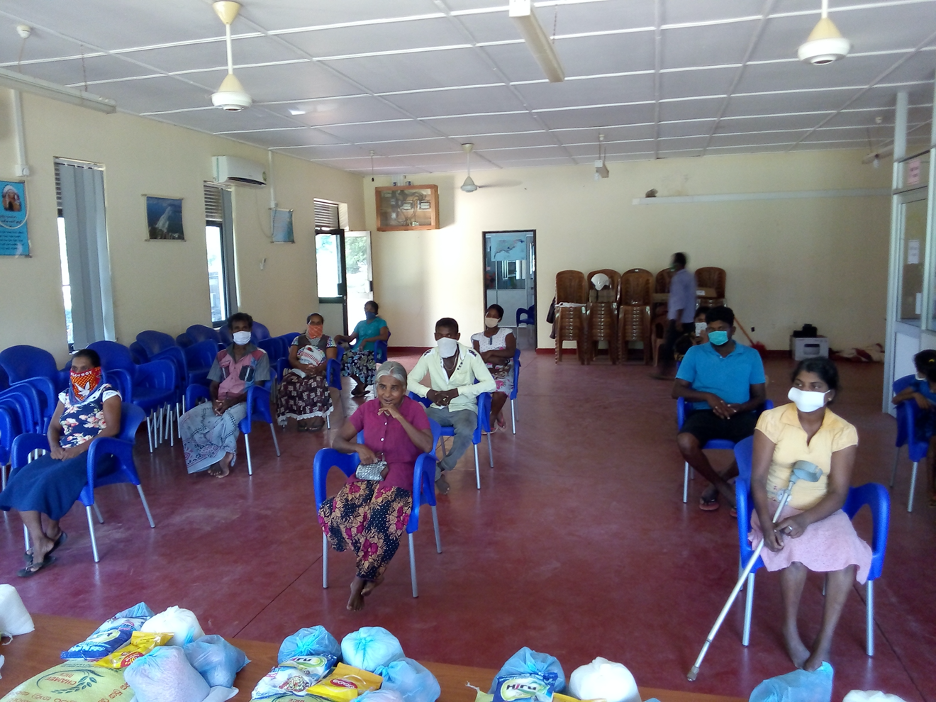 Families are also struggling during the crisis to feed their families given the lockdown and inability to make money. To help these families, the Association has distributed dry rations to nearly 200 families in some of the hardest-hit locations.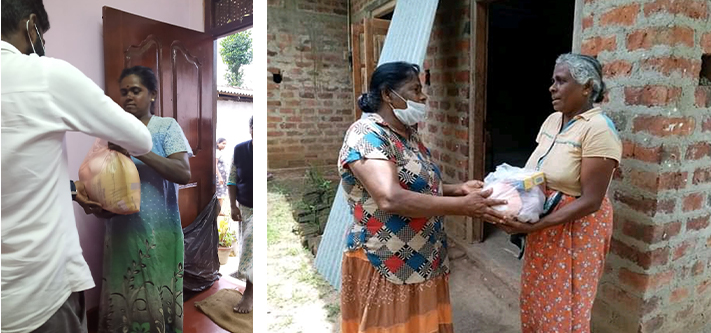 While ensuring they help fight the pandemic, they are continuing to do their work promoting sustainable peace. With the award, they also conducted an online workshop via Zoom for 14 local women politicians from different areas to train them on proposal writing, including how to create measurable goals, objectives, outcomes and outputs. This was the first of a series of workshops that will help build relationships with this group of women