C. Steven McGann is the Founder of The Stevenson Group, a Washington, DC consulting firm that provides global solutions for economic growth and security. Ambassador McGann previously was Deputy Commandant and International Affairs Adviser of the Dwight D. Eisenhower School for National Security and Resource Strategy at National Defense University (NDU). McGann also served as the first Vice Chancellor of the College of International Security Affairs at NDU. During his tenure, Ambassador McGann was instrumental in including Women, Peace and Security studies in the overall curriculum. He is a founding member of "Mobilizing Male Allies for Women, Peace and Security."
He joined the Foreign Service in 1979 and became a career member, Senior Foreign Service, with the rank of Minister-Counselor (FE-MC).  McGann was nominated by President George W. Bush on October 6th, 2008 and subsequently confirmed by the US Senate as Ambassador to Fiji, Kiribati, Nauru, The Kingdom of Tonga, and Tuvalu (2008-11). In the Pacific, McGann played a key role in forging regional polices on law enforcement, ending trafficking-in-persons, security assistance, fisheries protection, humanitarian assistance and disaster response, particularly as a result of the impacts of climate change.
His assignments included Charge'd'Affaires, Timor-Leste where he provided first-time US funding for three women's NGO's; Director of the Office for Australian, New Zealand, and Pacific Island Affairs; Senior Advisor for North Korean Human Rights and Refugees and Maritime Security Coordinator in the State Department's Bureau for East Asian and Pacific Affairs; Director for Asia and the Near East in the Bureau of Population, Refugees, and Migration (2003-2005).  McGann oversaw humanitarian assistance for Iraq, Afghanistan, Palestine, Bhutan, and North Korea. As member of the United States Mission to the United Nations (1998-2000), McGann developed and implemented Security Council strategies for Afghanistan, Cyprus, Nagorno-Karabakh, and Burundi.  At an earlier assignment to USUN, Mr. McGann was the action officer responsible for the UN Commission on the Status of Women (1988-91).  He also served as South Asia Bureau Deputy Director for Pakistan, Afghanistan, and Bangladesh (2000-2002) to helped craft polices that restore democracy in Afghanistan with a focus on gender equality. 
His overseas posts have included Taiwan, Zaire, South Africa, Australia, and Kenya.  Throughout Ambassador McGann's career his focus has been on protecting vulnerable populations and encouraging multilateral cooperation to achieve policy objectives.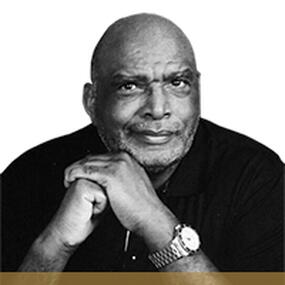 ---
My Team: Advisory Committee Members