For Women, Peace and Security to Work, Women Need to Be Engaged on the Ground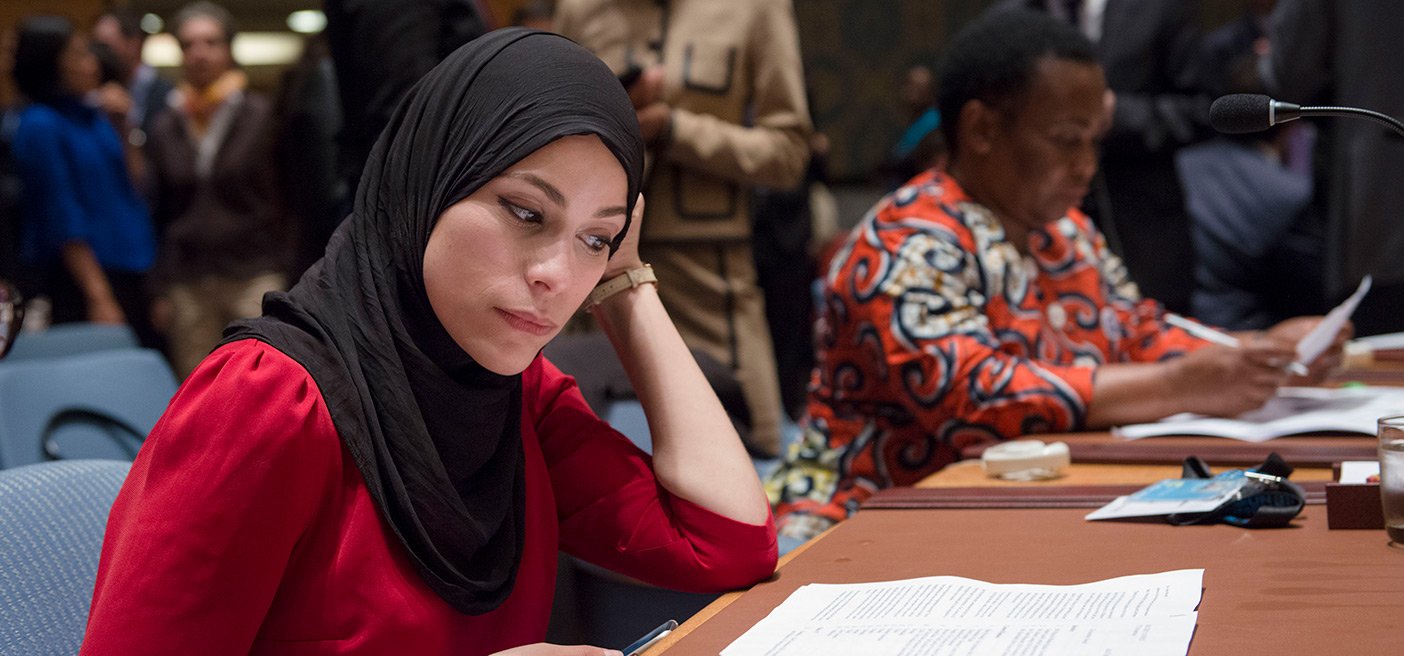 This is the first in a blog series on civil society engagement in the Women, Peace and Security agenda, which shares perspectives from multiple focus areas of One Earth Future. Lead advisors for the series include Alexandra Amling, Kelsey Coolidge, and Catie Fowler.
"It is essential that the government recognizes the vital contributions of women-led civil society organizations to curtailing violence and promoting tolerance." —Mossarat Qadeem, Executive Director of PAIMAN Alumni Trust
When people think about Women, Peace and Security (WPS), they often think first about United Nations Security Council Resolution (UNSCR) 1325 and the subsequent resolutions and national action plans (NAPs) that came after it. This formalized process may appear to be what defines WPS to those who do not know the agenda, but what makes WPS possible is the women activists on the ground. In fact, women's civil society organizations (CSOs) are the driving force for the promotion and development of NAPs on UNSCR 1325. Women peacebuilders were the first to bring this critical movement to the UN Security Council. Most of the world's NAPs can be attributed to local CSOs and a demand to address local security concerns affecting women in-country. In 2017 alone, eleven countries passed new NAPs, an achievement that could not have been accomplished without grassroots organizations.
One recent example of success is Jordan. The Jordanian National Action Plan was created in 2017 and covers the time period from 2018–2021. The process for developing the NAP started in early 2016 with a series of ten inclusive local and national consultations, which included input from 250 stakeholders. According to UN Women, the stakeholders were pulled from a diverse cross-section of society; 60 percent were women, 40 percent represented NGOs, 27 percent were state actors, and 22 percent were Syrian refugees. Including the perspectives of Syrian refugees is particularly important as the refugee crisis is one of Jordan's top security concerns. Participants voiced, for example, concern over the growth of the practice of child marriage among refugee populations, which is seen as a consequence of community fragility coupled with overall insecurity, which negatively impact women's equality in Jordan.
These consultations discussed the status of women in Jordan focusing on key themes and priorities. The priority areas of the Jordanian NAP are increasing women's participation in the security sector and a recovery and relief response to the refugee crisis. Women's CSOs were fundamental to the process of defining these areas of focus Asma Khader, the executive director of the Sisterhood is Global Institute, stated that the CSO's role in the Jordanian NAP "lies in providing training and development programmes for individuals, raising awareness, and reporting and documenting issues."
In Nigeria, two separate NAPs were passed in 2013 and 2017 respectively. Women's involvement in the drafting and implementation of these plans was so critical that women's CSOs were given the nickname "foot soldiers" for their role in implementation. The Nigerian Steering Committee included CSOs, which helped to organize six consultations during the drafting process. They were responsible for implementing humanitarian assistance, promoting peace, conducting research, and training women in post-conflict resolution, as well as serving on the monitoring and evaluation task force.
CSOs were known for being highly critical and pushing for their country to improve on issues related to WPS, particularly the inclusion of women local governance and the kidnapping of 300 girls by Boko Haram, against which women led the global campaign to "Bring Back Our Girls." Similarly, organizations such as the Convention on the Elimination of Discrimination Against Women (CEDAW) Coalition on Women, Peace and Security formed to provide the state's CEDAW Committee information on gaps in both the implementation of CEDAW and the larger WPS agenda. In 2017, a coalition of CSOs called for Nigeria to improve its commitment to WPS even after they were critical in helping to draft a larger and more robust plan than the initial NAP of 2013.
Jordan and Nigeria are not the only examples in which civil society was a driving force behind NAPs on WPS. A literature review indicates that CSOs commonly play a critical role in the proliferation and implementation of the WPS agenda. CSOs have pushed for women's inclusion in countries such as South Africa, the Philippines, Rwanda, Nepal, Kenya, East Timor, Colombia, Tunisia, and more. They have held their governments accountable for adherence to human rights law and the implementation of UNSCR 1325, been critical to successful peace processes, and advocated for more inclusive political representation. In cases where CSOs have not been engaged with the WPS agenda, it has proven difficult to establish political will. This demonstrates the importance of local women's CSOs in advancing the WPS agenda. Among the critical perspectives introduced when CSOs are at the table, CSOs ensure inclusivity in dialogues on peace and security.
In August of 2017, Our Secure Future hosted its first Curriculum Consortium on WPS, a convening of thought-leaders and policymakers across institutions, to discuss best practices for furthering the WPS agenda. Participants were adamant that there was a need to engage organizations on the ground and collectively declared that creating a groundswell from the bottom and including women's voices from the field were two key strategies that worked. While the WPS agenda may appear to be a top-down initiative, it would be nothing without the women activists who are the driving force behind its implementation.
*Stay tuned for more work from our blog series investigating the relationship between civil society and WPS.