SHIFT: Ask a Different Question- The Video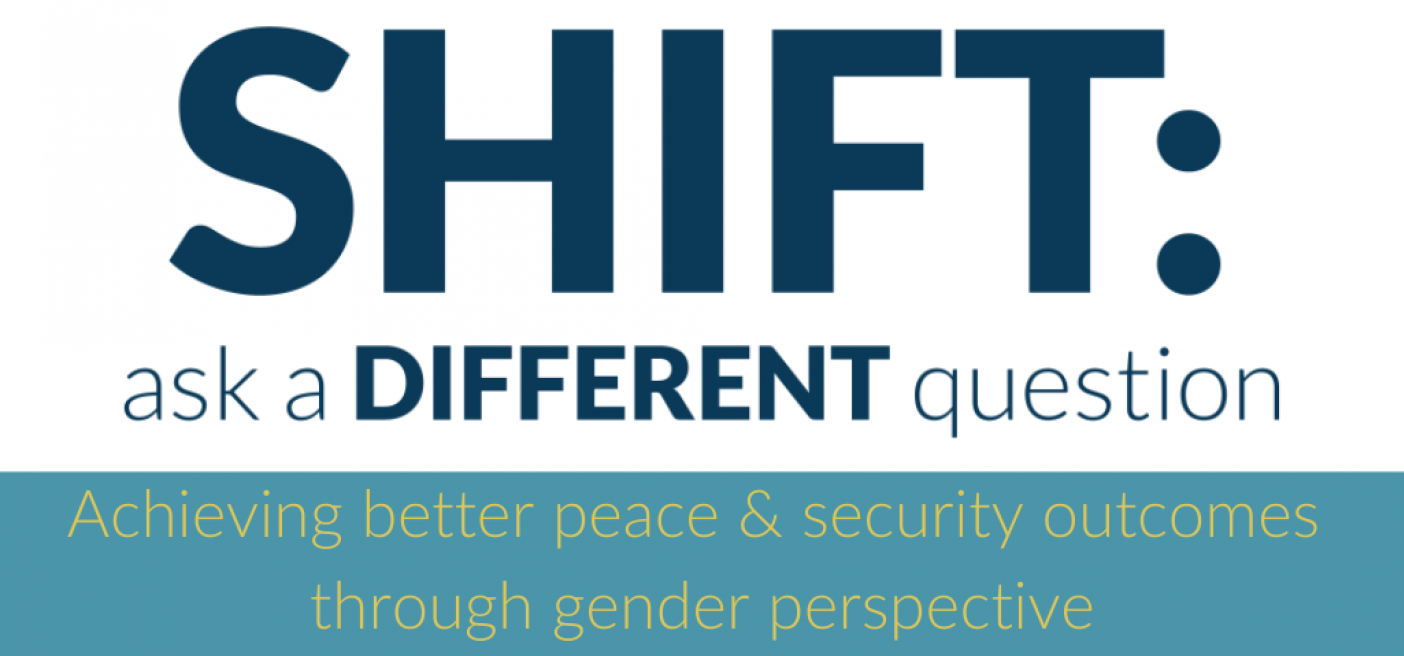 Back in 2019, Our Secure Future was awarded a grant by the Scintilla Foundation to create a TEDTalk style presentation titled SHIFT: Ask a Different Question. We designed SHIFT to challenge the dominant security narrative by demonstrating that the inclusion of women leads to better security outcomes. SHIFT shines a light on both the empirical evidence and powerful narratives that demonstrate how necessary gender equality is to achieving lasting peace and security. We're excited to share the next iteration of the project.
OSF is focused on delivering the strongest Women, Peace and Security (WPS) messages to the right channels with the greatest impact. As part of our strategic communications effort, OSF creates social media campaigns, polling projects, policy briefs, fact sheets, and more. SHIFT, as part of this effort, is meant to be accessible to a broader range of stakeholders including domestic constituencies, universities, private sector actors, and others. The team has used SHIFT as our signature training presentation, delivering to and adapting it for groups such as International Stability Operations Association, the Department of State, the Canadian Armed Forces, and many different universities.
With the COVID-19 pandemic reducing in-person meetings, it required a shift in our thinking of how to deliver our messaging to a broader audience. We are so excited to show off the shareable, video version of SHIFT: Ask a Different Question! We hope that it will be used as part of gender and security training and curricula for a wide array of Congressional staffers, executive branch policymakers, and universities.
All of our content is free to the public, we only ask that you let us know when you use it! For more information on SHIFT, if you would like to request technical assistance, or need to talk through messaging points or creating a lesson plan around Women, Peace and Security, please do not hesitate to reach out to us at oursecurefuture@oneearthfuture.org.