Mobilizing Men as Allies for Women, Peace, and Security: Building a Community of Practice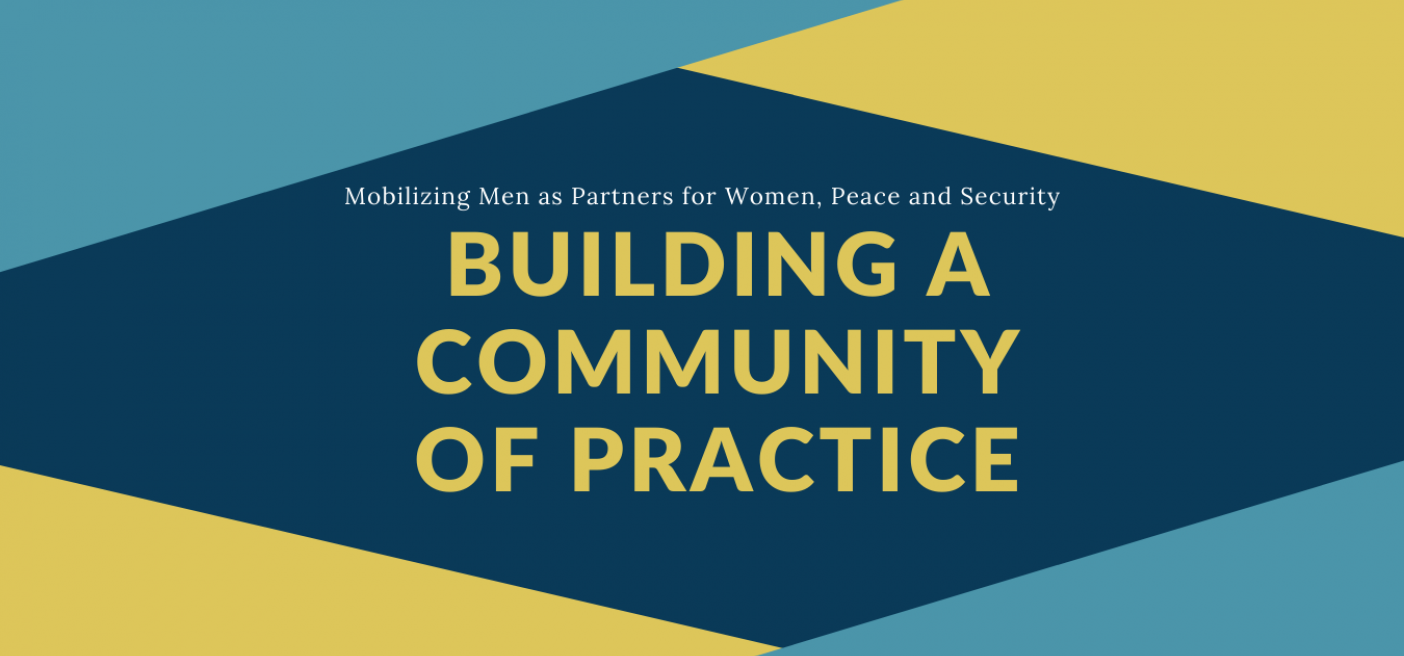 When the Mobilizing Men as Partners for Women, Peace, and Security (MAWPS) project was launched in 2019 in partnership with Our Secure Future and Strategy for Humanity, its goals included strengthening and empowering women's organizations in conflict-affected countries, opening doors of peace processes for women and women's organizations, especially from grassroots groups, and expanding the community of practice around Women, Peace and Security. To help achieve those goals, MAWPS distributed 18 Distinguished Partners for Women, Peace and Security awards to organizations in conflict-affected countries all over the world. These small, flexible grants were used in creative ways to help further their organizational mission, but more support is needed.
On May 13, in partnership with Our Secure Future and Strategy for Humanity, MAWPS facilitated a closed-door session with 12 awardees and major actors in the Women, Peace and Security space including representatives from the US government, INGOs, foundations, and individual donors. The goal of the session was to introduce the organizations to each other and to cultivate potential partnerships for specific projects and initiatives. During small breakout groups, awardees presented their work to key partners and described where and what type of support is needed most. The discussions were lively and varied by topic and geography, but there were several key takeaways across all groups.
Local leadership of development, peacebuilding, and humanitarian assistance is essential to provide ground truth, flexibility, credibility, accountability, and sustainability of these programs. Grassroots organizations need to have the lead on activities in their own countries, receive direct funding and enjoy a seat at the table as projects are planned, implemented, and evaluated. Women-led organizations in particular are too often excluded.
A key advantage of local leadership is that these groups adopt a more holistic and less siloed approach to addressing the needs of the local population. Local groups also recognize the intersectionality of stakeholders from various marginalized groups, and are more responsive to rapidly changing conditions, such as natural disasters and political crises.
Most local civil society groups have serious challenges in developing relationships with outside foundations, foreign donors and INGO's. These challenges include the cost and difficulty of navigating large and complex external grants and contacts; meeting detailed qualification documents, reporting and evaluation; and a "second-class citizenship" status when they serve as subcontractors to prime INGO contractors.
There is a need for more flexible and less restricted funding, as well as long-term institutional support and structural strengthening. In particular, small local NGOs face prohibitive start-up and overhead costs that are not supported by foreign donors focused on project-based funding.
Much of the value to local organizations from international partnerships does not relate to resources, but to other factors. For example, several groups cited the closing of civil society space by local governments and political actors and the growing pressures and security threats they face. Foreign links can provide protection, visibility and legitimacy in these cases.
There was a marked absence of contact between our awardees and foreign governments, including the US State Department and USAID. This was true even for groups in situations where the US has deep interests in countries and their particular sectors.
The event reinforced the importance of creating opportunities for organizations working on the frontlines to connect with key stakeholders and allowing for open, organic discussion among the group. Supporting local organizations, particularly women's organizations, working to prevent, respond to and rebuild after conflict is critical to advancing the Women, Peace and Security agenda and ensuring women have an active role in bringing peace to their communities and countries.