Indigenous Women and the Women, Peace and Security Movement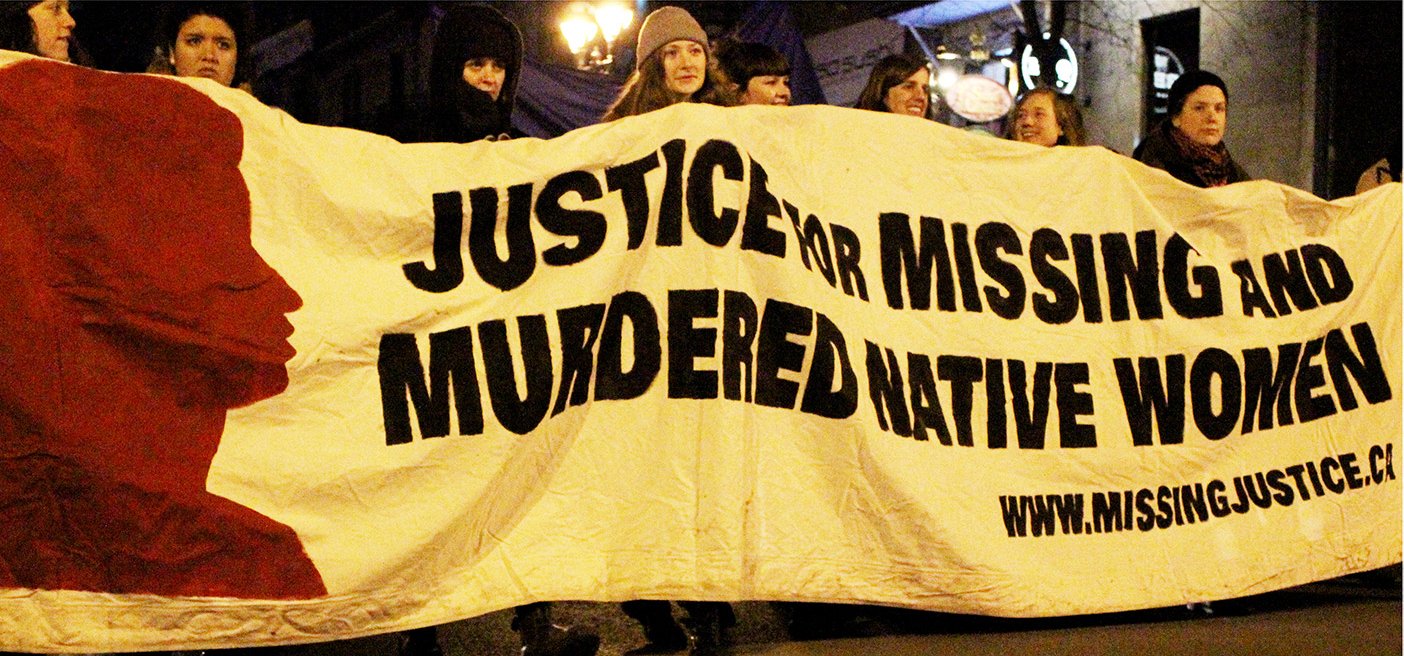 Friday, August 9th, is recognized by the United Nations as International Day of the World's Indigenous Peoples in order to promote awareness of the contributions and needs of these groups. Estimates from the United Nations place 370 million indigenous people living across the world in 90 countries, representing 5,000 unique cultures and speaking a majority of the world's approximately 7,000 languages.
As practitioners of unique cultures and ways of life, indigenous populations have retained social, cultural, economic, and political lives separate from the dominant society they live in. This makes their contributions all the more beneficial to the global community and peaceful demonstrations, adding a crucial element of diversity. This is particularly the case for the Women, Peace and Security movement.
Indigenous women's engagement in seeking justice for gender-based violence, conflict prevention, and resource management has been a crucial addition to the WPS agenda. A research brief from the United Nations titled Indigenous Women & the Women Peace and Security Agenda specifically highlights examples of indigenous women's advocacy and achievements, challenges faced, and where further resources can be found. Two examples include participation in truth commissions like the submissions from the Boni, Endorois, Nubian, and Maasai communities of Kenya to Columbia, where a branch of the National Association of Rural and Indigenous Women of Colombia (ANMUCIC) strives to identify damages suffered by indigenous communities and claim reparations benefits. We cannot dismantle poor governing structures and create more holistic policy without their input and integration in the greater WPS movement.
For example, after the system failed deceased First Nations teenager Tina Fontaine, it sparked a national outrage, and Canada conducted a three-year investigation titled the National Inquiry into Missing and Murdered Indigenous Women and Girls (MMIWG).The commission interviewed over 1,500 family members of the missing across the country.
At the inquiry's concluding ceremony, held at the Canadian Museum of History, directly across the Ottawa River from Parliament, Chief Commisioner and retired judge Marion Buller stated, "This is genocide." The inquiry found that indigenous women and girls are 12 times more likely to be murdered or go missing than any other demographic in Canada, despite comprising only 4 percent of the country's women. This means they are 16 times more likely to disappear or be slain than white women.
In the United States, there is a similar atmosphere of crisis. Only 116 cases out of over 5,700 reported American Indian and Alaska Native women and girls reported missing were logged by the Department of Justice. According to the National Institute of Justice, 84 percent of Native women encounter violence in their lifetime, with 97 percent responding that they faced an interracial perpetrator in at least one of those instances.
Lack of jurisdictional cooperation between state, federal, and tribal authorities is partially to blame. Inability for tribal authorities to prosecute non-tribal members for violence on their lands is another structural problem, with roots in the 1978 Supreme Court case Oliphant v. Suquamish Indian Tribe. Congress has allowed tribal courts the right to consider a lawsuit in the case of domestic violence perpetrated by a non-Native towards a Native person on tribal land through the Violence Against Women Reauthorization Act of 2013.
Savanna's Act, a bi-partisan bill, is an example of the kind of legislation WPS stakeholders can support to promote cross-movement work in the United States. The bill works to address jurisdiction issues by improving access to law enforcement databases for tribal authorities and requiring the Attorney General and Interior Secretary to consult with tribes on the development of these databases. Another requirement of the bill makes the Justice Department partner with tribe leaders in creating standardized practices for law enforcement responding to missing or murdered Native women and supply a yearly report to Congress on the statistics of these cases.
Originally co-sponsored by former Senator Heidi Heitkamp of North Dakota and Senator Lisa Murkowski of Alaska, the bill passed unanimously in the Senate but was held up in the House. It has been reintroduced by Murkowski and Senator Catherine Cortez Masto from Nevada, alongside similar legislation in the House of Representatives. We would like to highlight that all of these lawmakers are women.
Lawmakers who directly and sometimes personally understand the impact of inaction are the best advocates, especially when this inaction perpetuates cycles of violence on a particular demographic. On the issue, Representative Deb Haaland of New Mexico, one of the first Native American women to be elected to Congress, said, "Congress has never had a voice like mine, a Native American woman who sees the blind spots that have existed for far too long. That's why I've been working on multiple bills and legislation to address this crisis."
There is natural fear in any movement that broadening the tent too much can dilute effectiveness. The WPS agenda traditionally focuses on conflict-driven change through the meaningful participation of women in peace agreements and governance, incorporation of a gender perspective in peacekeeping operations, and prevention of violence.
The purpose of the Women, Peace and Security Act of 2017 is to provide a legal framework for this kind of inclusion of populations usually left out of the decision-making processes, like indigenous women. However, as OSF Fellow Don Steinberg mentioned in his recent blog, the act's mandated accompanying strategy does not specifically devote attention to intersectionality. WPS frameworks can and should be used to the benefit of indigenous women in a way that supports their participation and champions their concerns.
Epidemic. Crisis. Genocide. These are all words used to describe the sheer volume of violence Native and indigenous women face in North America. We need not point to a specific occurrence of conflict perpetrated against indigenous women; there has been an entrenched cycle of violence that allows them to be targeted. The Women, Peace and Security agenda can potentially serve as a guide for addressing these systemic injustices and provide a framework for the future.