Distinguished Partners for Women, Peace and Security: Southwest/Northwest Women's Task Force Cameroon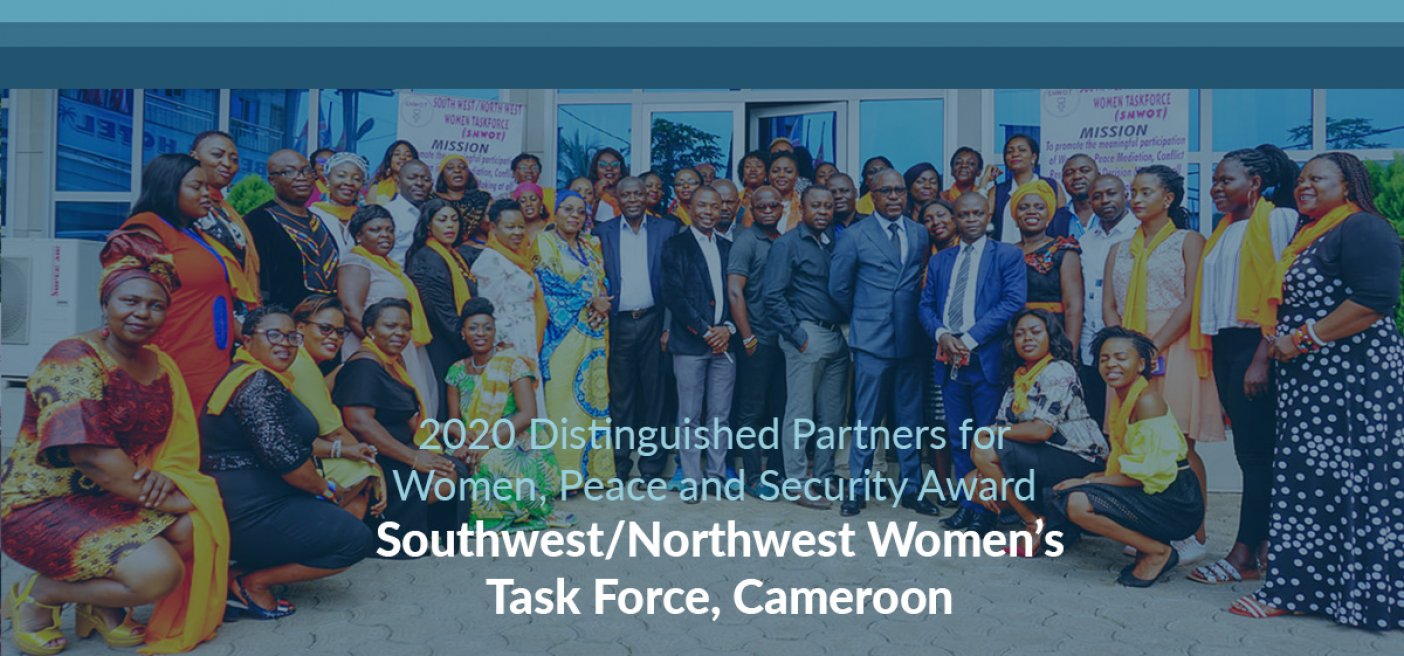 The Distinguished Partners for Women, Peace and Security Award was established in 2019 to honor women's organizations on the frontlines of addressing the root causes of conflict, including poverty, disease, gender-based violence, illiteracy, injustice and marginalization.
Southwest/Northwest Women's Task Force, Cameroon
Sally Mboumien, North West Coordinator

The Southwest/Northwest Women Task Force is a coalition of women human rights defenders based in the northwest and southwest regions of Cameroon working towards addressing the current crisis in both regions through the CeaseFireNow campaign. Most recently, the Task Force has called for the full participation of women, grass-roots advocates, and persons with disabilities in the National Dialogue, which is seeking to address competing visions of federalism, independence or other approaches to addressing the country's Francophone/Anglophone divide. These two states have been devastated by violence and political unrest.
As one of the Distinguished Partners for Women, Peace and Security award recipients, the Southwest/Northwest Women's Task Force (SNWOT) used their award to fund a three-day retreat for over 40 women Taskforce members. The objectives of the retreat were to provide a space for SNWOT members to revitalize and strategize for 2020 and undertake a pilot project where these members were able to engage in dialogue with male peacebuilders on the importance of including women in peacebuilding processes.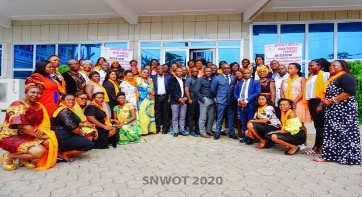 The retreat not only allowed women to re-energize but also provided them the opportunity to discuss the priorities and determine next steps for 2020. There were also presentations on the history of African Feminism and how through "positive disruption" it has created a movement for equality as well as why the presence of women in peace processes is critical. The engagement with male peacebuilders was particularly useful as it highlighted that while they understand why it is important to engage women in peace processes, they don't know how to do it. From this conversation, SNWOT members agreed this pilot project should be expanded and included in their 2020 strategy in order to build broad support for women's inclusion.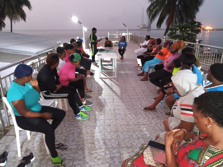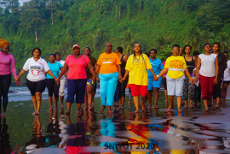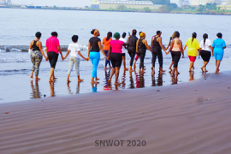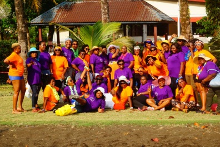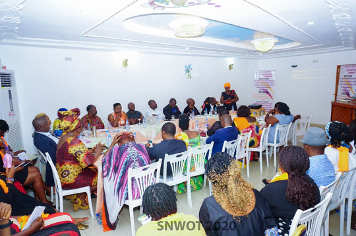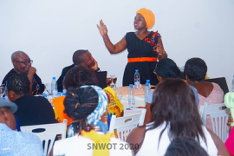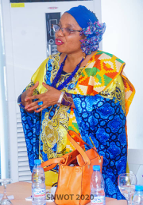 Interested in more? Check out Sally in her own words!