Distinguished Partners for Women, Peace and Security: Iraqi Al-Firdaws Society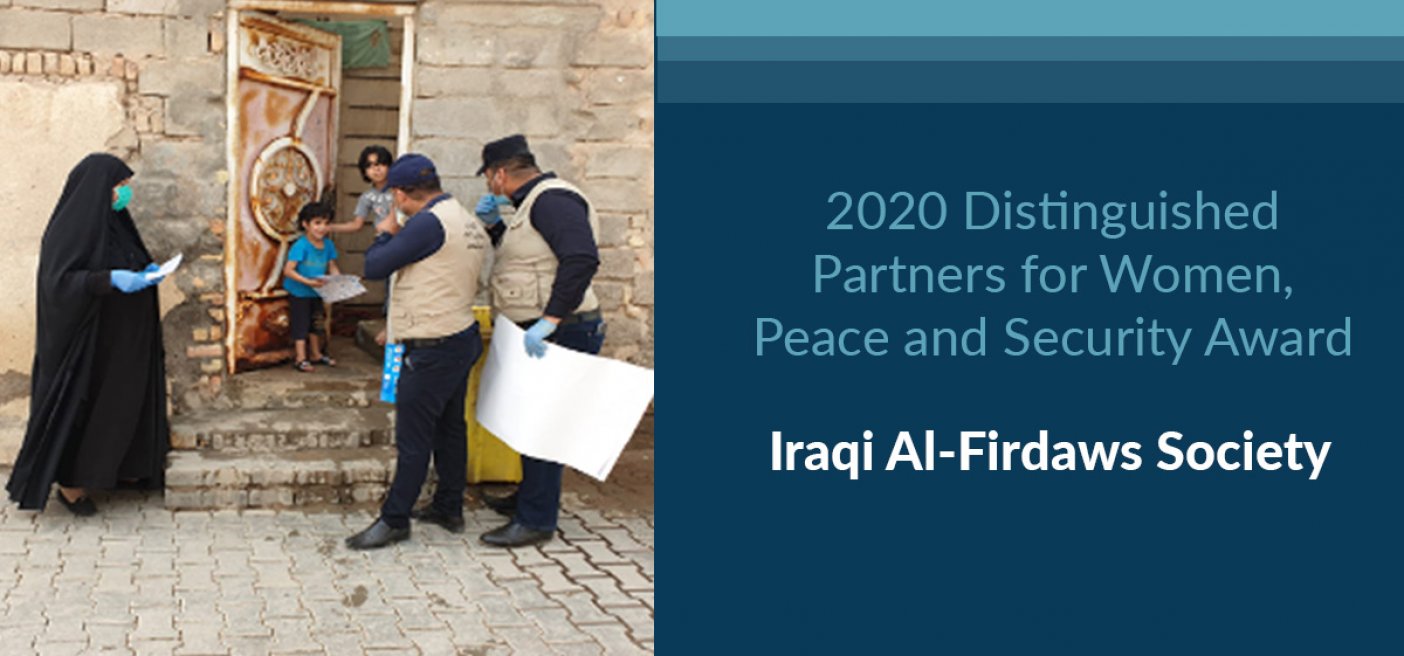 The Distinguished Partners for Women, Peace and Security Award was established in 2019 to honor women's organizations on the frontlines of addressing the root causes of conflict, including poverty, disease, gender-based violence, illiteracy, injustice and marginalization.
Iraqi Al-Firdaws Society, Iraq
Fatima Kadhin Al-Bahadly, Director
The Iraqi Al-Firdaws Society was established to promote women's rights, including economic empowerment of women, and enhance their role in society, the political process and democracy. It has since expanded its work to support community development in Basra, collaborating with a large number of partners.
Through its work, it has contributed to engaging diverse communities living in Basra to work together for a better future. Iraqi Al-Firdaws has established a peace network in Basra which gathers many different organizations from diverse groups and communities. The network has organized several campaigns calling for peace and development in Basra, addressing local authorities to enhance the delivery of basic services.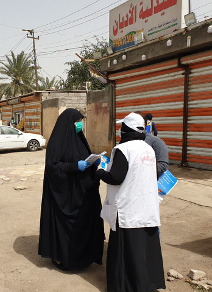 While continuing to do this critical work, the Al-Firdaws Society has also turned its attention to addressing the needs brought on by Covid-19. As one of the Distinguished Partners for Women, Peace and Security award recipients, Iraqi Al-Firdaws utilized its award to focus on raising awareness and distributing personal protective equipment (PPE) to areas most in need.
In coordination with the Ministry of Health and security services, they are going into the most highly infected areas, particularly hard to reach villages, to share information about the virus and promote good hygiene. According to Fatima Kadhin Al-Bahadly, Director of the Society, many people in these villages do not believe there is a pandemic and are disregarding the curfew set by the government.
In most cases, these people depend on their daily wages and are not willing to give it up especially since the government has not been providing compensation to support them during this time. The Al-Firdaws Society has also bought PPE to distribute to essential workers as well as people in these remote villages. They have distributed PPE to more than 2,500 people.