COVID-19 and SGBV: Two Deadly Pandemics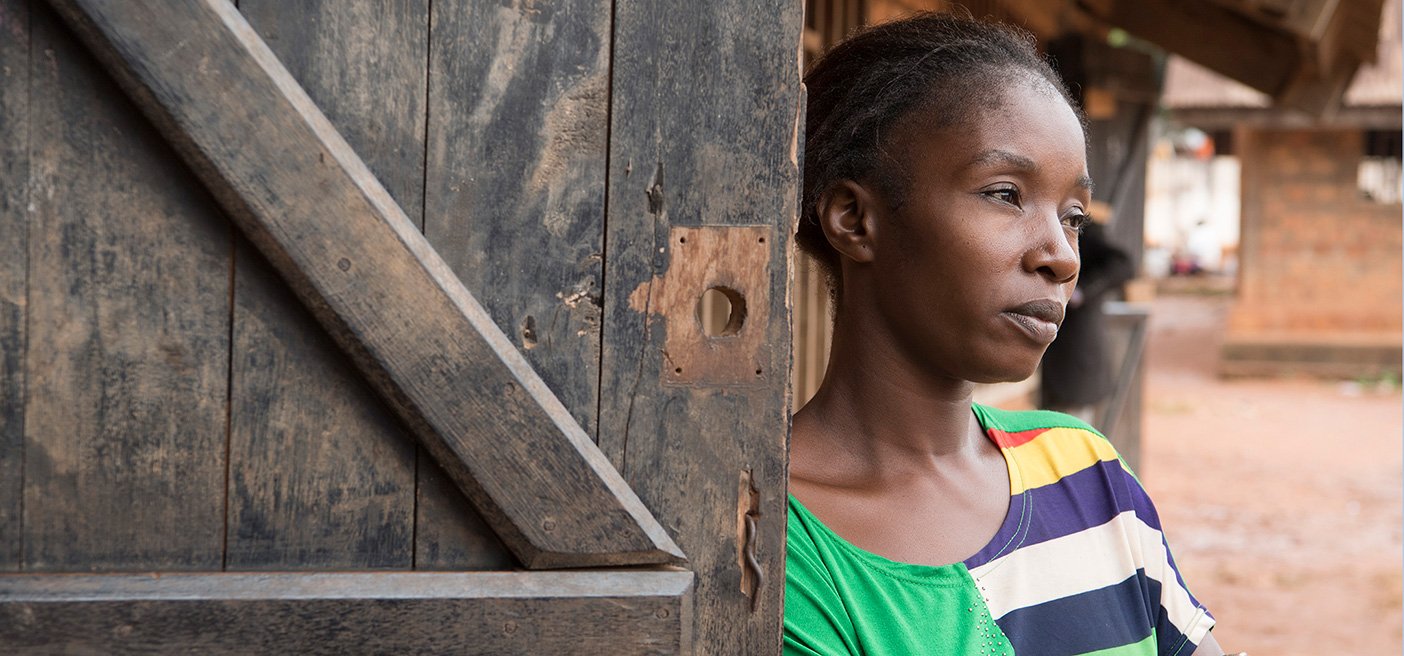 With the introduction of the COVID-19 pandemic came an opportunity to redefine security in a more just and equitable way. This pandemic has forced a shift in how we think about security. Unlike traditional security threats, a virus cannot be defeated with bombs or bullets. Unlike traditional security threats, a virus targets human security above state security. Unlike traditional security threats, a virus has obvious, exigent consequences for all facets of life.
As global efforts focus on tackling the COVID-19 pandemic, another pandemic ravages half of the world's population -- sexual and gender-based violence (SGBV). Like the virus, SGBV cannot be overcome by militaries or other traditional security offensives. Unlike the virus, SGBV has existed for centuries, without widespread efforts to combat it.
SGBV is a global phenomenon that affects women and girls during both times of peace and times of conflict. In Colombia, 33.3% of women report physical and/or sexual intimate partner violence. In Italy, 19% of women do; Kenya, 40.7%; Spain, 13%; and in the United States (US), 25%. COVID, on the other hand, has affected less than 1% of women in each of the countries, excluding the US, where 1.09% of women have been affected. The disparity in these numbers is glaring. While COVID has been appropriately tackled almost universally, SGBV continues to be neglected and overlooked.
Despite this neglect, feminist scholars have repeatedly proven the links between gender inequality and a state's likelihood to engage in conflict. Yet, gender inequality and SGBV are repeatedly dismissed as "women's issues," relegating violence that affects half of the population to the periphery.
However, the global reaction to the COVID-19 pandemic provides an opening to reconsider what security looks like and who it should include. By breaking the boundaries of what defines a national and international security threat, COVID-19 has broadened the conversation to other non-traditional security threats. In order to adequately address all indicators of impending conflict, policymakers and scholars must integrate gender into accepted understandings of security.
It is also critical to note that SGBV and racist violence are inextricably tied, as evidenced by the tireless work of Black scholars and activists. As nation-wide protests call for a reimagining of American society while it rebuilds from the pandemic, there are key lessons that must be remembered:
Human security is as important, if not more so, than traditional interpretations of national and international security. To put it simply, if people of a state are not secure, what is the state protecting them from?

Unequal societal structures and systems pose a threat to national stability and should be rectified;

Gender analyses must be integrated across the security sector in order to effectively address all threats;

And, military forces cannot address all security threats. Investments must instead be made into social infrastructure to counteract the systems that perpetuate misogyny, racism, and other forms of oppression.
Going forward, security must be thought of in new and more practical ways. Ignoring the gender dimensions of security, and disregarding women's physical insecurity from SGBV, will lead to ineffective national and international security policies. The COVID-19 pandemic may have provided the necessary push for the international community to begin mainstreaming non-traditional ways of interpreting security, and move beyond Realism.

Gendered Rates of COVID-19
| | | | | | | |
| --- | --- | --- | --- | --- | --- | --- |
| | Percent of Cases (Male) | Percent of Cases (Female) | Percent of Deaths (Male) | Percent of Deaths (Female) | Death Rate (Male) | Death Rate (Female) |
| China | 51.1% | 48.9% | 63.5% | 36.2% | 4.7% | 2.8% |
| Colombia | 55.22% | 44.78% | 61.24% | 38.76% | 3.6% | 2.8% |
| Italy | 45.82% | 54.18% | 57.93% | 42.07% | 17.7% | 10.9% |
| Kenya | 68% | 32% | 77% | 23% | 2.3% | 1.5% |
| Spain | 43% | 57% | 56.56% | 43.44% | 10.9% | 6.3% |
| United States | 48.95% | 51.05% | 54.52% | 45.48% | 6% | 4.8% |
COVID-19 Rates vs. SGBV Rates
| | | | |
| --- | --- | --- | --- |
| | Lifetime Physical and/or Sexual Intimate Partner Violence | Lifetime Non- Partner Sexual Violence | Percent Women COVID Infections |
| China | Unknown | Unknown | 0.01% |
| Colombia | 33.3% | Unknown | 0.29% |
| Italy | 19% | 5% | 0.43% |
| Kenya | 40.7% | Unknown | 0.01% |
| Spain | 13% | 3% | 0.62% |
| United States | 25% | 23.34% | 1.09% |