Case Study: When it Comes to NAPs, Iraq Leads the Way in MENA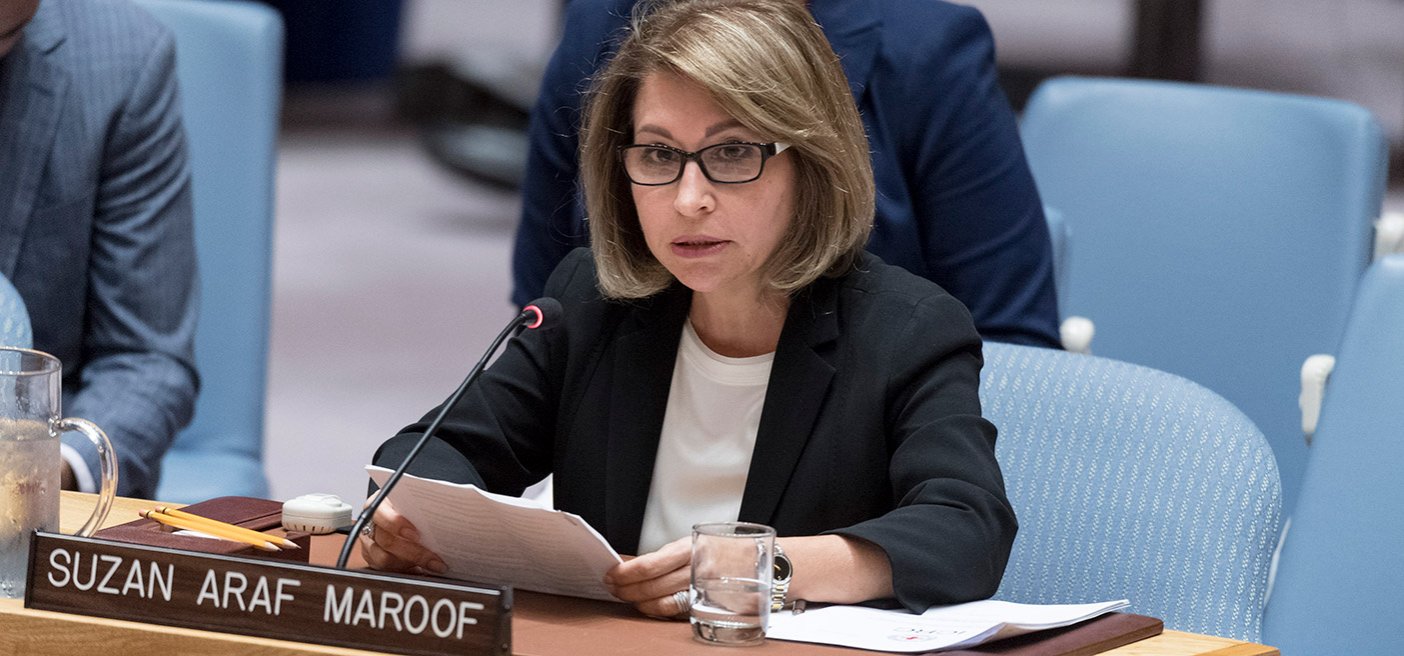 This is the fifth installment in a blog series on civil society's engagement with the Women, Peace and Security agenda. The series shares perspectives from multiple focus areas of One Earth Future. Catch up on your reading for this series with the first four blogs on civil society organizations, the peace process in South Sudan, funding barriers for Women, Peace and Security, and Australia as a model for success.
The Iraq National Action Plan (NAP) on Women, Peace and Security has been a leading example for other states in the MENA region. As explained in a recent article from UN Women, the first-generation NAP (2014–2018) was developed in consultation with civil society—in fact, it was advocated for from the ground up by the Iraq NAP1325 Initiative, a local CSO. It is linked to provisions in the constitution and other human rights frameworks, and includes specific indicators for each of its recommended actions. Any one of these successes would be impressive all on its own; it is even more impressive that they were all achieved in Iraq's first NAP.
However, there is still room for improvement. In fact, UN Women makes five recommendations on the way forward, not only for Iraq, but for the rest of the MENA region as well. Since Iraq's first NAP expires at the end of this year, these recommendations will be crucial to informing the second-generation NAP beginning in 2019. Since the first NAP was successfully created in consultation with civil society actors, it is anticipated that the next NAP will follow suit. Here are specific ways civil society is already working on the recommendations from UN Women, and can be further leveraged to achieve them.
National action plans on WPS should specifically address the rights and needs of women and girls and achieve a balance in terms of addressing their practical and strategic needs and the intersection between the two.

A 2018 paper from UN Women highlighted specific case studies about two Iraqi women who are already working on this precise issue. Razan and Nada, both community mediators with the Iraqi Center for Negotiation Skills and Conflict Management (ICQM), have experience identifying and advocating for women's needs at both the practical and strategic levels. Razan acknowledges the challenges she faces in conducting formal inquiries into educational disputes. She notes how she has actively worked to tailor her approach to be more effective based on current levels of corruption and fraud within the government. For example, where she used to refer education credential fraud cases to the criminal court, she now relies on various dispute resolution tools to find positive alternatives to punishment or the prison system.

Nada works with minority women, particularly refugees and internally displaced people who have been the targets of unspeakable violence at the hands of the so-called Islamic State in Iraq and the Levant. Nada is keenly aware of the women's practical needs, the most important being their need for the new or replacement identity cards that are critical for accessing services and engaging with authorities. This type of valuable information about how to best address people's needs is relatively easy to collect if civil society actors are properly engaged and consulted during the process of drafting the NAP. And it is precisely because of the close relationships that Razan, Nada, and others like them hold with local women that they are uniquely qualified to advise the developers of Iraq's second NAP about women's needs at both the strategic and practical levels.
A framework of inclusion and diversity should underpin the development of all national action plans on WPS.

Here, again, Nada's work with minority women would provide invaluable lessons to inform the development of Iraq's second NAP. As a civil society leader, Nada is based in the Kurdistan region of Iraq, and works with Christian, Turkman, Shobak, and Yazidi women, among others. The depth of her engagement with such a wide variety of minority groups makes her an ideal point of contact for the government as they move ahead with drafting their second NAP. By including even a handful of civil society leaders like Nada and organizations such the ICQM, Iraq's second NAP would better represent and better serve a broader section of Iraq's diverse population.
National action plans on WPS should achieve a balance between highlighting the victimhood of women and providing responses to those violations while also including provisions that attempt to prevent such violations and promote women's empowerment.

Addressing the ways women are victimized, in terms of both existing violations and the prevention of future ones, is another area in which the expertise of actors such as Razan and Nada should be leveraged. As a result of her daily work, Razan will inevitably have what is perhaps the best available understanding of the ways women and other minority groups have been and could be victimized by educators and the educational system. Nada would bring to the table similar expertise on violations of minority groups' access to resources and service provision and everything else in between. Tapping this knowledge will provide a clearer picture of how the next-generation NAP can address and even prevent these types of violations.
National action plans on WPS should be linked with national commitments to CEDAW and other human rights frameworks.

Although it is not codified in Iraq's existing NAP, civil society actors are already pushing for the government of Iraq to comply with existing national and international frameworks. For example, Basma al-Khateeb of the Iraqi Women's Network was an active defendant of the "Law of Personal Status," which paved the way for mixed marriages and more rights for women overall. Similarly, along with other civil society organizations, the Iraqi Women's Network again came to the defense of women's rights just last year when Iraq's parliament reviewed new, controversial amendments to its constitution. Not only are members of civil society already keyed in to the tenets of the WPS agenda and an overarching human rights-based approach to peacebuilding, they're very well versed in their own domestic constitution, and can therefore provide vital guidance when connecting the next NAP to CEDAW and other human rights frameworks. Luckily, Iran and Sudan are the only two countries in the region that haven't yet ratified CEDAW. (Outside of the region, Somalia and the United States are the only others that haven't ratified.)
National action plans on WPS should be developed in a participatory manner, include clear indicators to monitor progress, and be adequately funded.

While there is always room for improvement, Iraq's first NAP did the first two pieces of this recommendation exceedingly well. The NAP was drafted in a participatory manner and has clear indicators attached to each of its prescribed actions. In drafting the second NAP, civil society actors should be tapped for their input in terms of what has gone well and what hasn't. Because of their awareness of the details of the NAP's implementation on the ground, consultation with civil society, including international civil society organizations, will be crucial to accurately monitoring progress. For example, "Engendering the Transition to Peace and Security in Iraq," a program developed by PAX, has been set up to work with partners on the ground to develop approaches for women to use to monitor the safety of communities and their influence on peace and security policies and programming. Consulting with PAX and others like it will inform the evolution of the next NAP's indicators as well as provide insight into where and how funding can best be allocated for success.