Raising Women's Voices: The Status of Women is the Status of the Future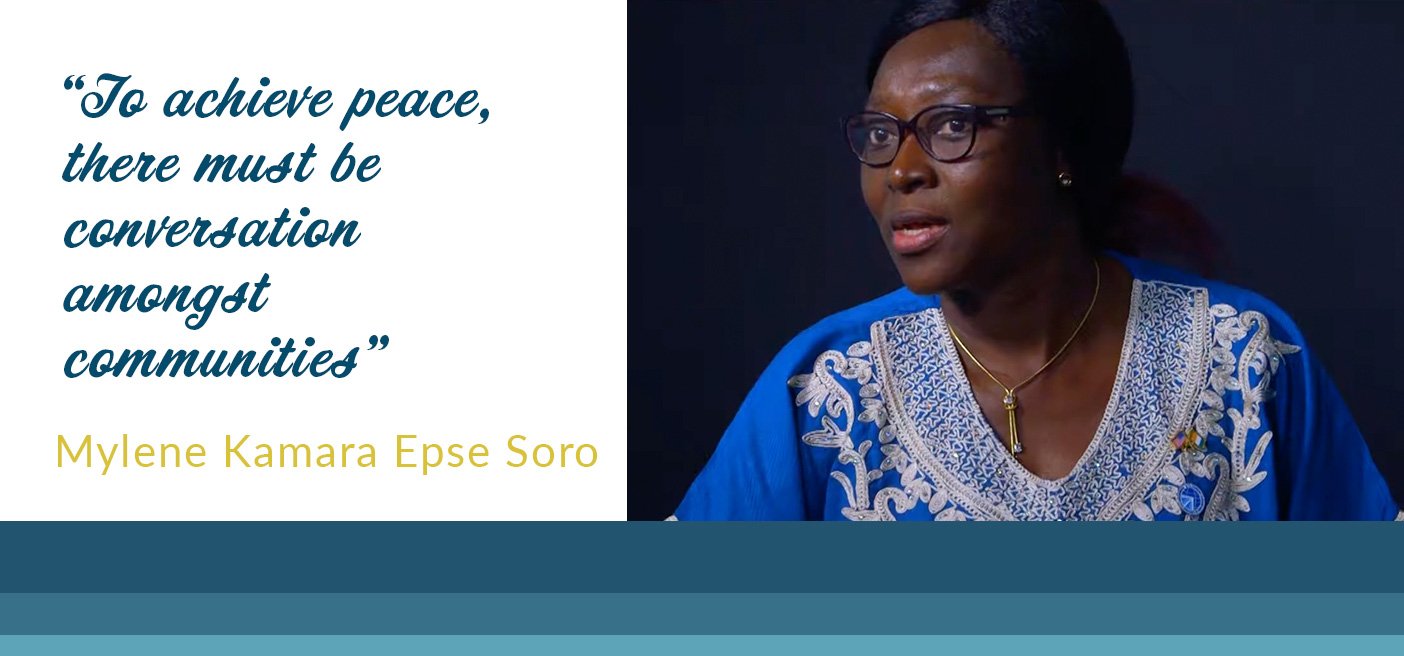 The last video of the Raising Women's Voices series features Mylene Kamara Epse Soro, National Coordinator of the West African Network for Peacebuilding (WANEP)-Côte d'Ivoire. As a national entity within the regional organization, WANEP-Côte d'Ivoire has 20 organization members and 20 individual members with several programs focusing on conflict prevention and response; democracy, good governance, and elections; peace education for women and promotion of women's rights.
WANEP is partnered with the Economic Community of West African States (ECOWAS), an inter-governmental structure in the implementation of a regional early warning and response system (ECOWARN), and a member of the Peace and Security cluster of the African Union's (AU) Economic, Social and Cultural Council (ECOSOCC) representing West Africa.

In the video, Soro explains how women maintain the traditions of society in Côte d'Ivoire and understand the fragile social cohesion that directly contributed to the 2010–11 political crisis. Through their work, women leaders are trained to work with local radio to mitigate and intervene before the escalation of conflict. These women peacebuilders then consult with village chiefs who were unaware of the tensions. Check out the rest of their work below!