Male Allies for WPS Interview Series: Miki Jacevic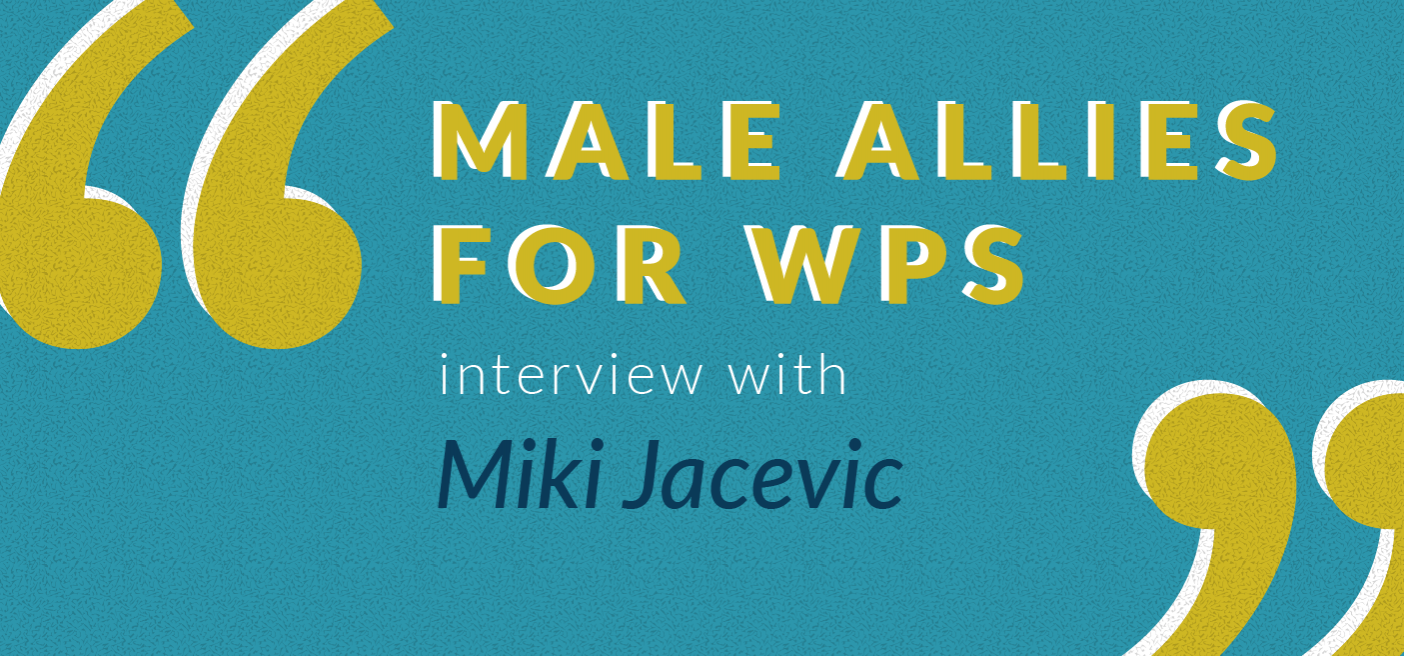 If you ever find yourself thinking, "I wonder, who is the preeminent expert on Women, Peace and Security National Action Plans," look no further!
With over 25 years in conflict prevention and resolution, Miki Jacevic is a crucial ally in elevating women's leadership on the international stage to stop violence and prevent war. Working with multinational organizations, more than 40 governments, and scores of civil society actors, he facilitates the processes to create 1325 National Action Plans to tackle complex challenges, particularly in conflict-affected contexts.
We are so excited to have Miki's support in our work from his participation in the inaugural Designing Our Secure Future convening in Ottawa in 2017, informing our research like in our report Not the Usual Suspects: Engaging Male Champions of Women, Peace and Security, and presenting as part of our consultations with the Bureau of Conflict Stabilization Operations in the Department of State.
Check out the rest of his interview below!
Interested in the series? Check out the kick off interview here.
Want more information on the research, blogs, and information about our project Mobilizing Men as Partners for Women, Peace and Security? Take a look at the project page

here!