Introducing Male Allies for WPS Interview Series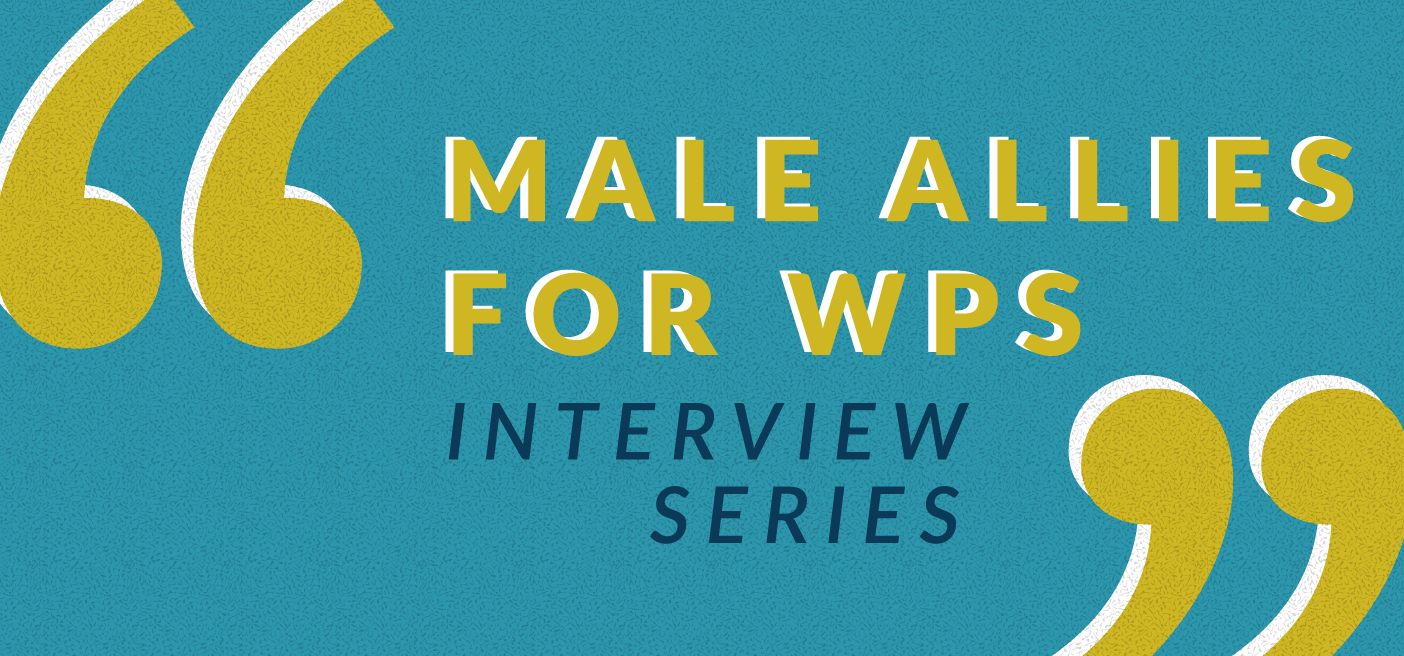 Despite more than two decades having passed since the United Nations adopted Security Council Resolution 1325 to ensure the inclusion of women in all peace and security processes, women continue to be systematically excluded to the detriment of peace processes and the stability of states alike.
Addressing the multitude of barriers to women's inclusion in peace processes requires tackling key structural challenges including fundamentally changing the power structures that perpetuate gender inequality and inhibit women's participation. Men still hold many of the positions of power within the peace and security architecture, but they must become allies in pushing this agenda forward.
To help fulfill this vision, Mobilizing Men as Partners for Women, Peace and Security has created a group of leaders that identifies, encourages, and mobilizes the voices of prominent men and women in support of women's engagement in global processes of peace, reconciliation, and post-conflict reconstruction.
To highlight this work and give examples of how men can be allies to the WPS agenda, Mobilizing Men as Partners for WPS has begun a series of interviews with prominent male allies. The first of the series includes interviews with:
Ambassador Anwarul Chowdhury, former Under-Secretary-General and High Representative of the United Nations
Mirsad Jacevic, Fellow, Our Secure Future
Dean Peacock, Director, Women's International League for Peace and Freedom, and Senior Fellow, Promundo-US
Fikiri Nzoyisenga, Founder and Executive Director of Youth Coalition Against Gender-based Violence - SEMERERA, Burundi
We are excited to kick off this series with Fikiri Nzoyisenga! Many male leaders come to the WPS agenda after a career witnessing its transformative nature and begin advocating for it. We are so grateful for Fikiri's leadership in this field and look forward to seeing more of his work! Check out what he has to say below!
Want more information on the research, blogs, and information about our project Mobilizing Men as Partners for Women, Peace and Security? Take a look at the project page here!