US Releases WPS Act Implementation Plans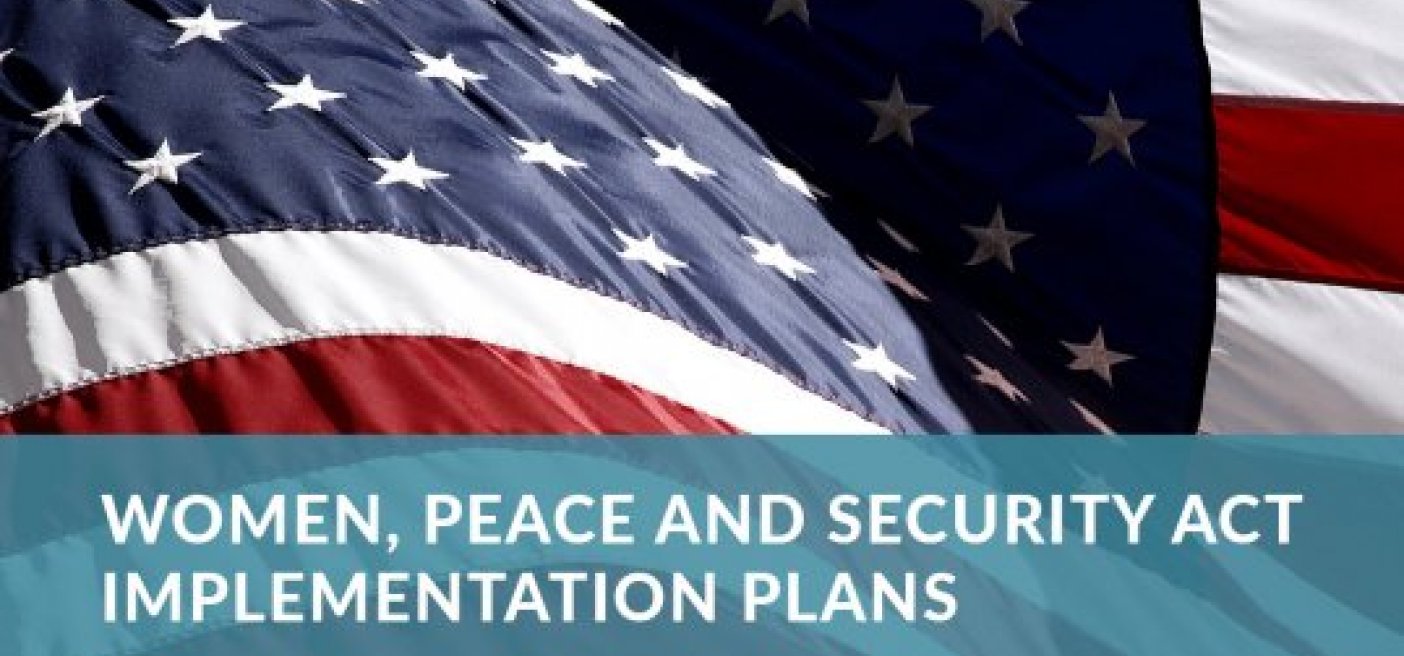 Washington, DC; Denver, CO -- Our Secure Future (OSF) welcomes today's release of the WPS implementation plans by the Department of State, the Department of Defense, the Department of Homeland Security and the U.S. Agency for International Development as mandated by the Women, Peace and Security Act (P.L. 115-68). The release of these plans is another critical step toward elevating Women, Peace and Security goals as a key foreign policy priority. The implementation plans underpin the all-of-government Women, Peace and Security Strategy released by the White House in June 2019, followed by the announcement of integrated interagency metrics.

The release of the new Women, Peace and Security implementation plans, as mandated by the Women, Peace and Security Act of 2017, is a reminder that stability and development operations are now required to pay close attention to these issues in everything from proposal bids to the design, implementation, and monitoring and evaluation.

OSF Director Sahana Dharmapuri noted: "Let's not forget that the WPS agenda originated with women in civil society, and now civil servants must operationalize it. This will require training, funds, and political will to get it right--and regular consultation with civil society. We think that the bipartisan WPS Caucus will play a critical role in the successful implementation of the WPS Act. We're honored to be a part of this historic movement for women's rights and peace."

OSF is committed to working with the administration and the U.S. Congress on the robust implementation of a holistic WPS agenda, both internationally and domestically. OSF applauds the leadership of the Congressional sponsors of the Women, Peace and Security Act, Sen. Jeanne Shaheen (D-NH), Sen. Shelley Moore Capito (R-WV), Sen. Ben Cardin (D-MD), Sen. Marco Rubio (R-FL), Sen. Chris Coons (D-DE) as well as then-Rep. Kristi L. Noem (R-SD), Rep. Janice Schakowsky (D-IL), then-Rep. Ed Royce (R-CA) and Rep. Eliot Engel (D-NY).

OSF is particularly grateful to Rep. Lois Frankel (D-FL) and Rep. Michael Waltz (R-FL), the Co-Chairs of the newly-formed bi-partisan Congressional Women, Peace and Security Caucus, for their long-standing personal commitment to the WPS agenda and the rights of women and girls.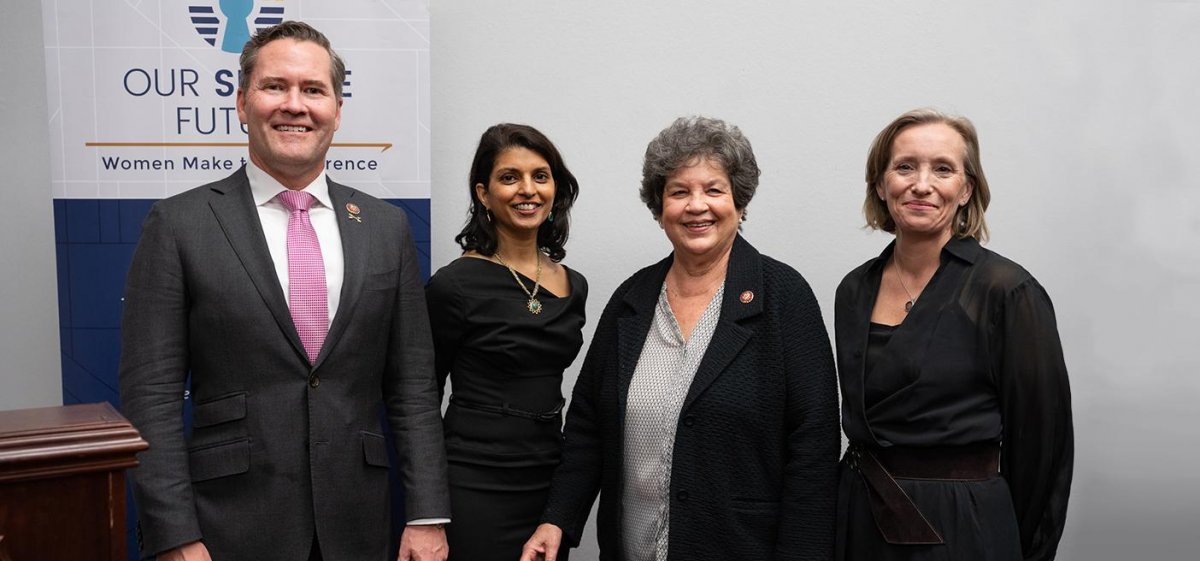 Launch of the WPS Congressional Caucus in March 2020
---
Our Secure Future: Women Make the Difference (OSF) is a department of the Colorado-based One Earth Future Foundation. OSF works to strengthen the Women, Peace and Security movement to enable effective policy decision-making for a more peaceful world.