OSF Partner Presents at PeaceCon 2019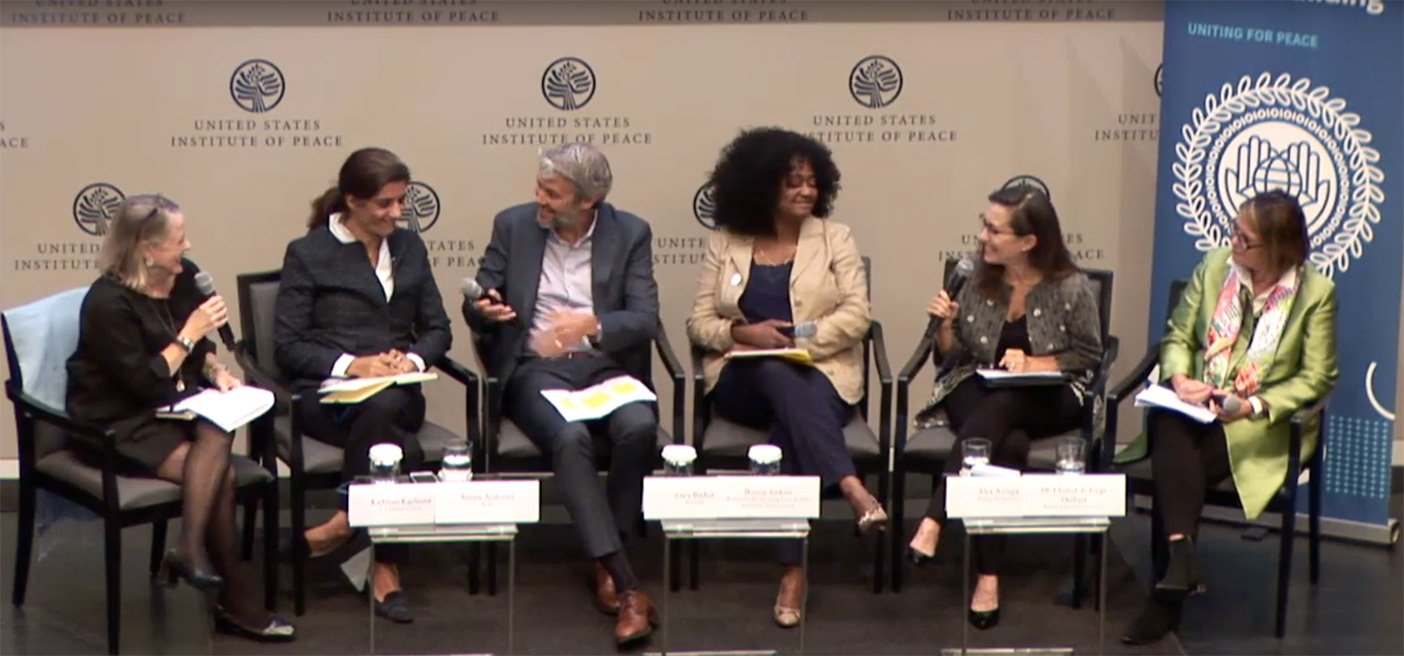 On Wednesday, October 2, 2019, OSF Partner, Alex Arriaga, presented at the 2019 PeaceCon. The conference, hosted annually by the Alliance for Peacebuilding and held at the United States Institute of Peace, convenes members of the peacebuilding community to discuss today's changing conflict dynamics and innovative solutions to undermining evolving threats.
Alex spoke on a panel titled "Women, Peace, and Security at 20: Challenges and Opportunities," which explored the state of the field today, as well as opportunities for the WPS community of practice moving into the 20th anniversary of the passing of United Nations Security Council Resolution 1325.
Other speakers on this panel included:
Sanam Anderlini, Founder and Executive Director, ICAN

Gary Barker, President and CEO, Promundo

Bonnie Jenkins, Executive Director, Women of Color Advancing Peace, Security and Conflict Transformation

Dr. Chantal de Jonge Oudraat, President, Women In International Security

Alex Arriaga, Founder and Managing Partner, Strategy for Humanity

Kathleen Kuehnast, moderator, Director, Gender Policy and Strategy, U.S. Institute of Peace