Peace On The Line in Afghanistan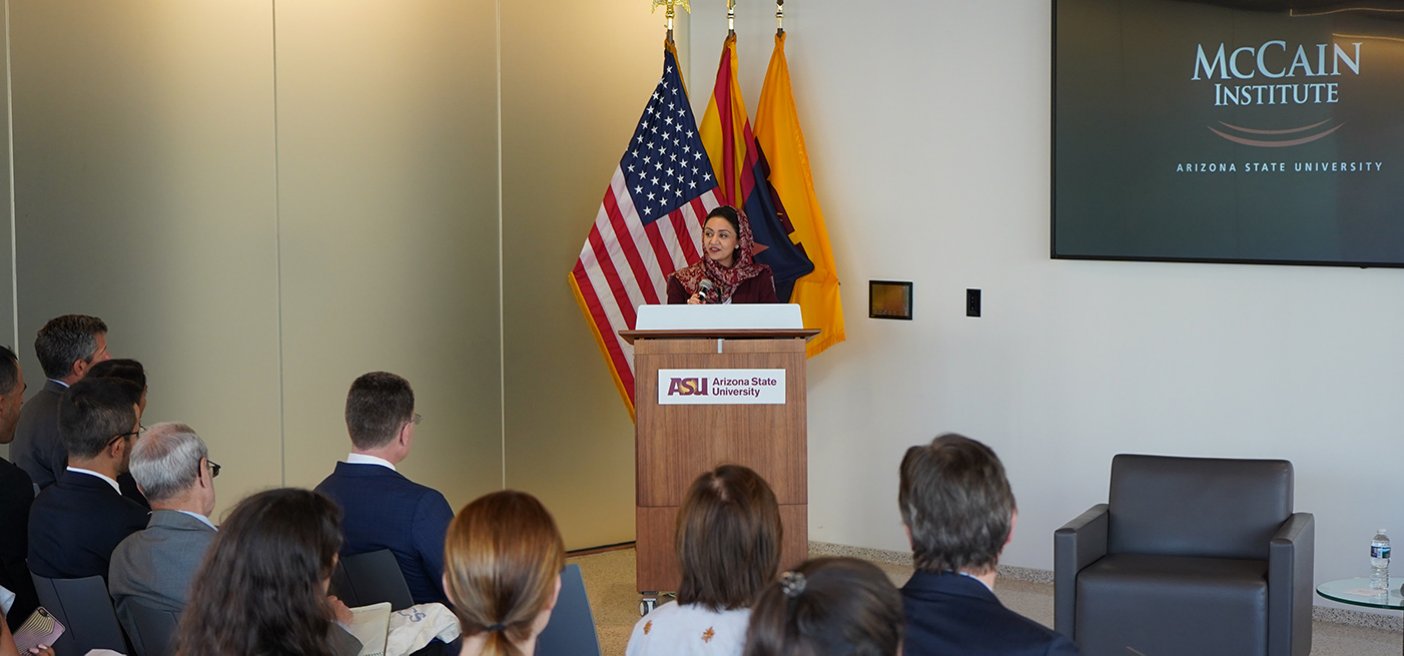 On Monday, September 16th, Our Secure Future and the McCain Institute for International Leadership hosted a roundtable discussion with H.E. Roya Rahmani, Afghan Ambassador to the US. During "Peace on the Line: The Future of Rights and Representation," the conversation focused on how peace can be made more durable, how recent events may impact future generations of Afghan men and women, and how the international community can best support Afghan women as they defend their rights and fight to be heard.
This event came at a crucial time in light of the ongoing Afghan peace negotiations, as well as the June release of the US Government's Strategy on Women, Peace and Security. One key takeaway highlighted by both Ambassador Rahmani and event moderator Ambassador Kurt Volker was the necessity of consultation and dialogue with key stakeholders - in this case, the men and women of Afghanistan - in order for any peace agreement to be durable. Ambassador Rahmani also reiterated that the Afghan government has a plan, the political will, and the human capital in place to bring peace to Afghanistan, and that as a result, peace is just on the horizon.