Our Secure Future Founder to Speak at International Women's Day Event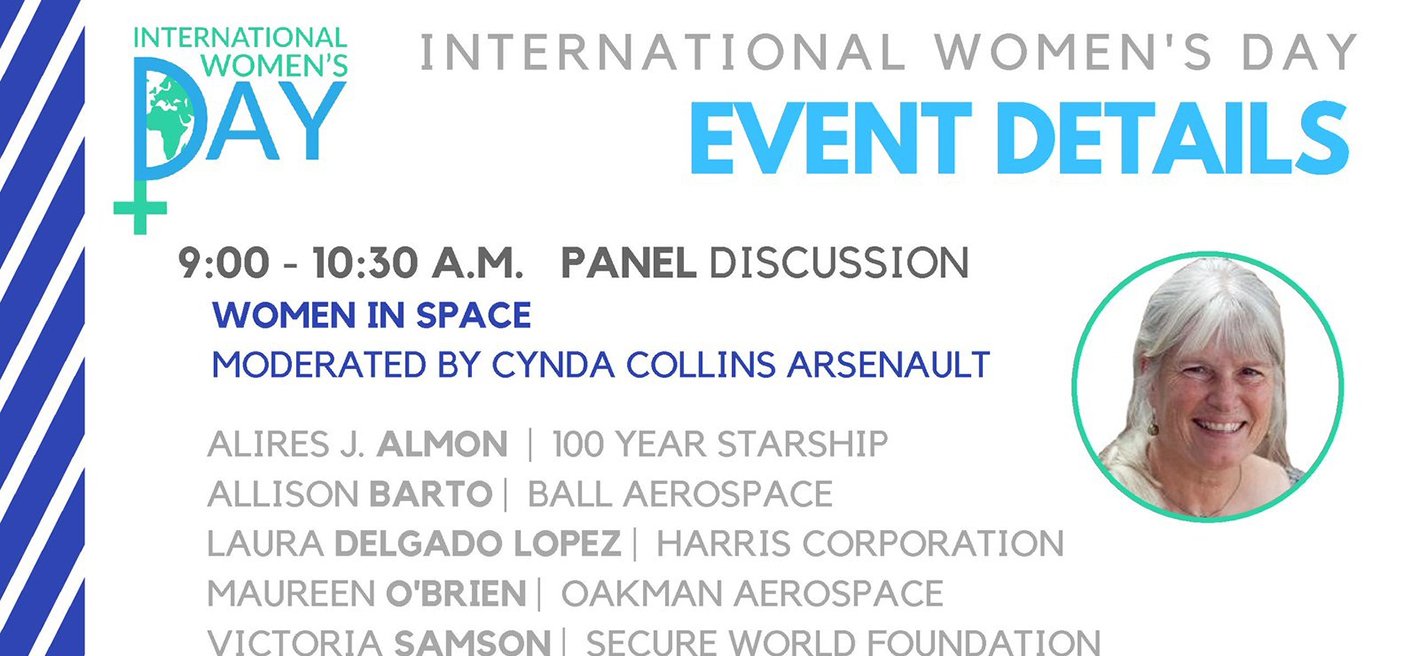 We are excited to announce that One Earth Future Foundation and Our Secure Future co-founder, Cynda Collins Arsenault, is this year's Honoree at the World Denver International Women's Day Gala Luncheon and Seminar.
The focus of this year's event is "Women in Space." Cynda, who is also the president and founder of the Secure World Foundation, a non-profit organization that promotes cooperative solutions for space sustainability and the peaceful uses of outer space, will be moderating a panel discussion. Dr. Mae Jemison, the first African American woman in space, is the keynote speaker for the event.
Event Details:
The event will be held on International Women's Day (March 8) at the Hyatt Regency Colorado Convention Center in Denver, from 9:00 am-1:30 pm. For more information on purchasing tickets or becoming a World Denver member, you can access the event page here.