OSF Leads Consortium for WPS Training and Education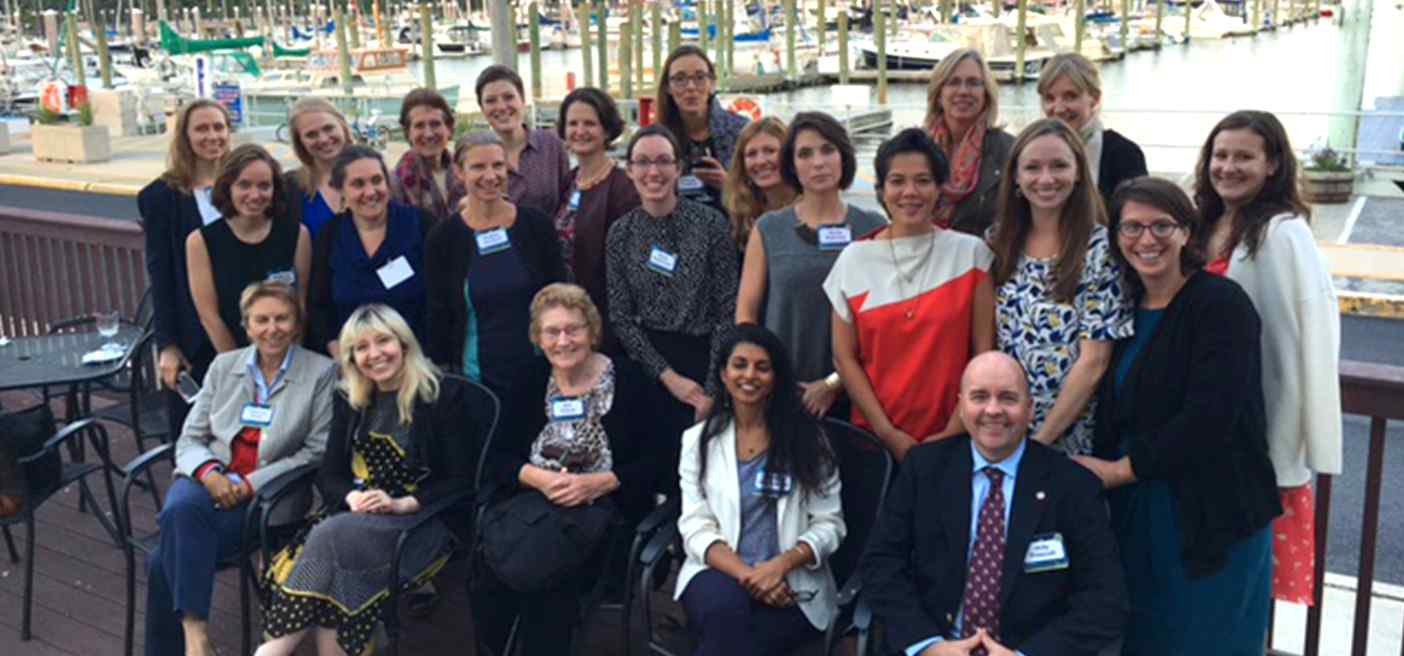 On August 9th, 2017, Our Secure Future partnered with Peace is Loud and the Naval War College to convene over 25 academics, practitioners, and military officials for the first Women, Peace and Security (WPS) Curriculum Consortium, held at the Naval War College in Newport, RI. Over the course of the afternoon, participants collaborated to outline the current state of WPS training and education courses, and share their experiences in surveying existing programs and implementing WPS curricula in their own schools. Immediately following the Consortium, the group attended a dinner reception at the Officer's Club on-base, with special guest E.J. Graff—managing editor of the Washington Post's Monkey Cage blog.
In the two days that followed, participants were invited to remain on base to attend the Naval War College's annual Women, Peace and Security Conference Series. OSF Director Sahana Dharmapuri presented the work the group produced at the Curriculum Consortium, and Jolynn Shoemaker, Consultant to OSF, presented initial findings for our upcoming report, Not the Usual Suspects, which discusses the importance and value of engaging male leaders in the WPS agenda.
We were excited to receive an outpouring of interest in the findings of both the Curriculum Consortium and our forthcoming report. Stay tuned to our website for the publication of our findings from the Consortium, as well as the release of the full version of Not the Usual Suspects.