Film Night at the Dairy Arts Center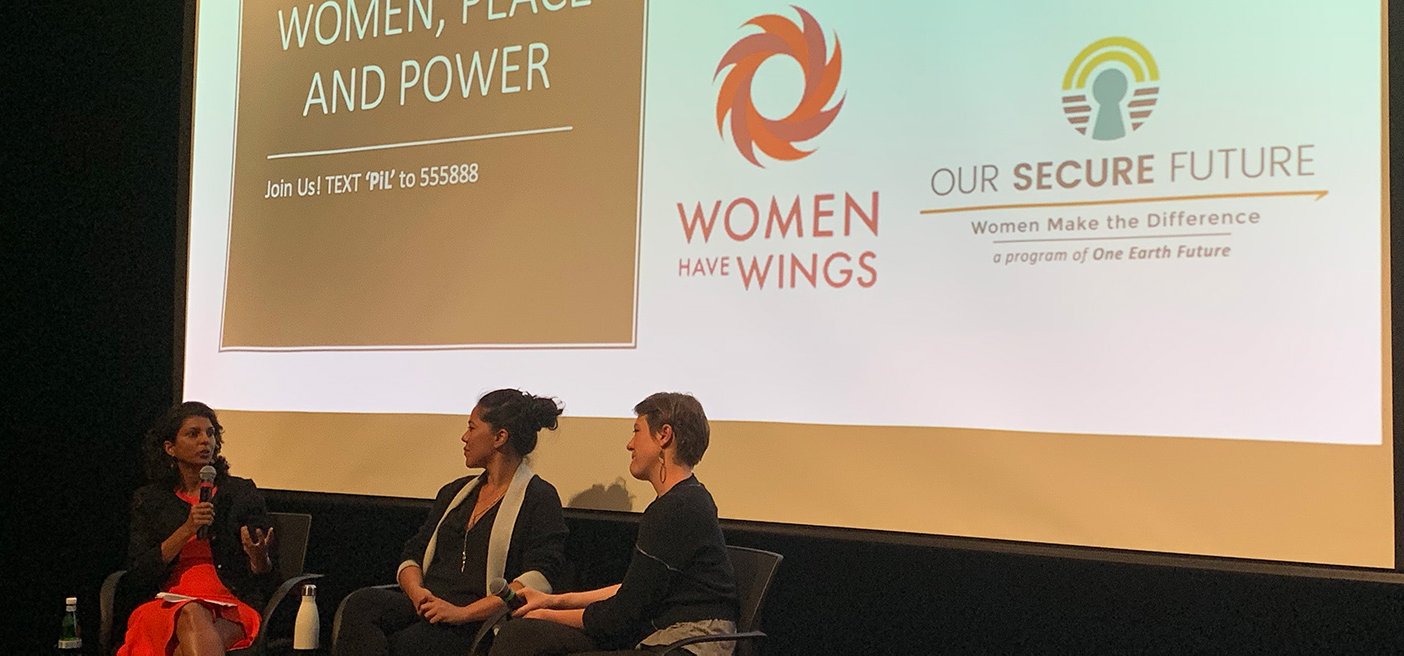 On August 27th, Our Secure Future hosted the screening of two documentaries, Women, Peace & Power and Naila and the Uprising at the Dairy Arts theater in Boulder, Colorado. Following the films, OSF's director Sahana Dharmapuri moderated a discussion with Peace is Loud's Jamie Dobie and Just Vision's Suhad Babaa. Audience members heard personal stories from Dobie and Babaa including the unlikely source of footage from women's peace marches in Liberia and how one culture minister's effort to ban their film was the best publicity they could've received.
Women, Peace & Power follows the stories of female activists, politicians, and ordinary citizens in Afghanistan, Liberia, and Northern Ireland as they try to influence peace talks against all odds. While some of these peacebuilders use sit-ins and mass rallies to push for change, others win elections to negotiate at the peace table. All face challenges to their authority and legitimacy as they attempt to steer their countries away from war.
Naila and the Uprising from Just Vision chronicles the remarkable journey of Naila Ayesh and a fierce community of women at the frontlines, whose stories weave through the most vibrant, nonviolent mobilization in Palestinian history – the First Intifada in the late 1980s. Beautiful animations filled in parts of the story that camera footage was unable to capture.