Female Activism, Social Movements, and the Power of Media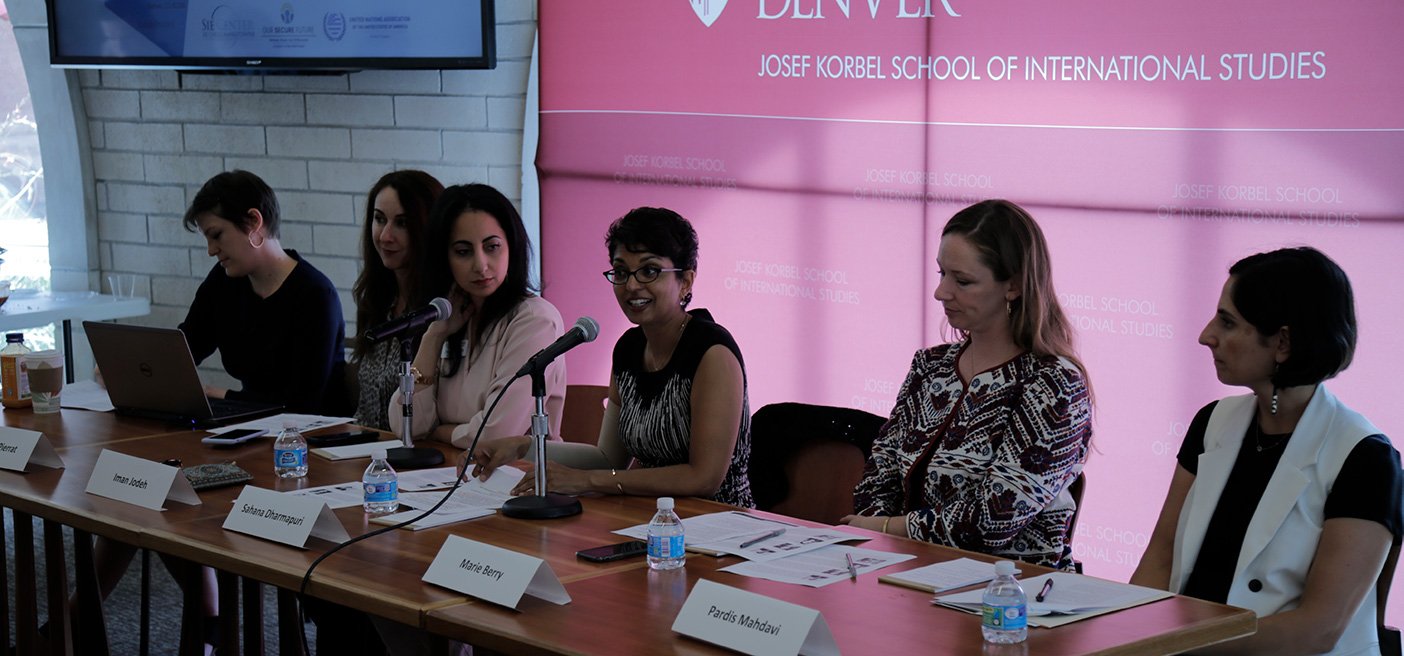 On September 20th, one day prior to International Day of Peace, Our Secure Future gathered women peacebuilders and mobilizers to discuss the role of the media in the global women's movement. The event was co-sponsored by the United Nations Association of Denver and the Sié Center of University of Denver's Josef Korbel School of International Studies. Moderated by Marie Berry, Assistant Professor of the Korbel School, and author of War, Women, and Power: From Violence to Mobilization in Rwanda and Bosnia-Herzegovina, Our Secure Future was joined by five outstanding panelists:
Jamie Dobie, Executive Director of Peace is Loud
Chantal Pierrat, Founder of Emerging Women
Iman Jodeh, Executive Director of Meet the Middle East
Pardis Madhavi, Acting Dean of the Josef Korbel School of International Studies
Our Secure Future Director Sahana Dharmapuri gave the opening remarks, commenting on the critical impact that gender equality has on social movements and how it plays a large part in whether those movements are effective.