OSF Director Speaks at International Women's Day Events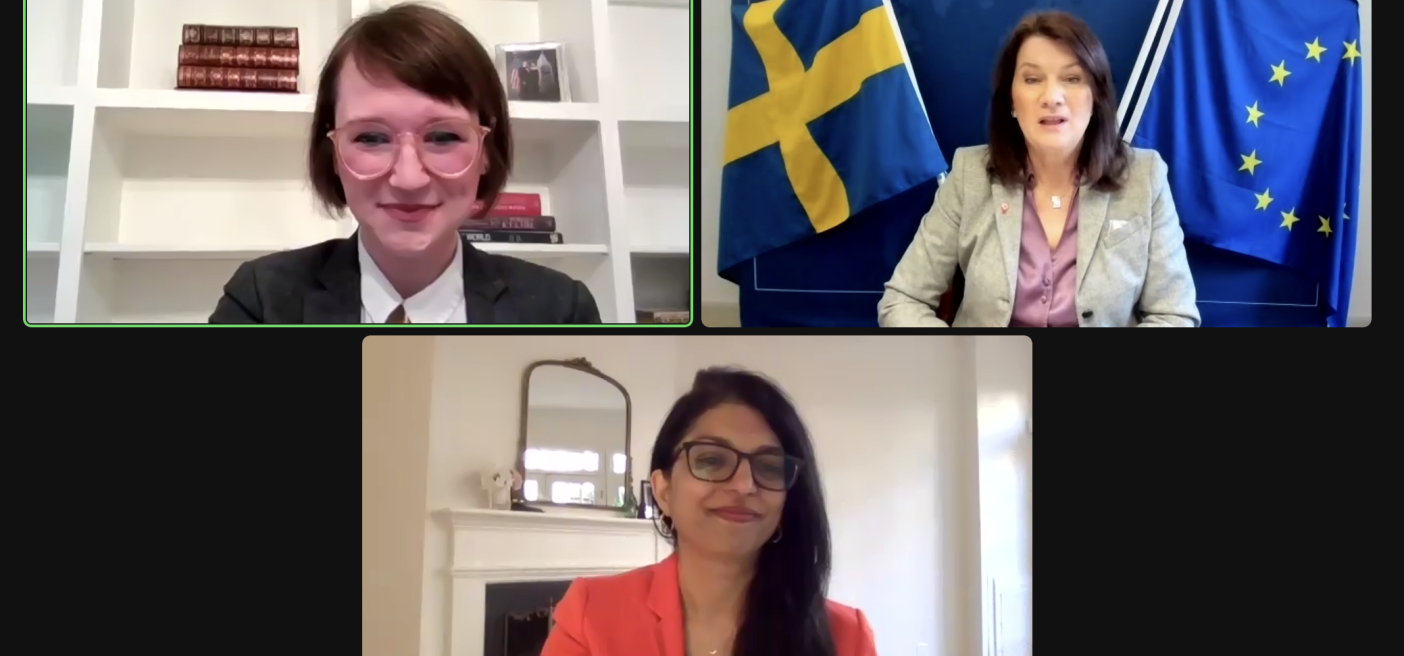 On Tuesday March 8, 2022, OSF Director Sahana Dharmapuri participated in two events honoring International Women's Day.
Ms. Dharmapuri joined the Atlantic Council's #ACFrontPage event, headlined by Swedish Minister of Foreign Affairs Ann Linde, to discuss mainstreaming gender in foreign and security policy. "Integrating a gender lens into foreign and security policies—especially those of the United States, its allies, and partners—is not only a smart thing to do, but the right thing to do," said Ms. Dharmapuri. She also announced the new partnership of Our Secure Future and the Atlantic Council.
Later in the day, Ms. Dharmapuri joined Chatham House for an International Women's Day event on a panel titled "Feminist foreign policy," to discuss the implementation and benefits of a feminist foreign policy. Ms. Dharmapuri said, "we need to understand that in the current situation the S in WPS – security – is the most critical and immediate focus. We have to figure out creative ways of civil protection and to prevent further atrocities going forward, even – and particularly – under the threat of potential nuclear escalation." Other panelists included Roxanne Escobales, Sofia Calltorp, Marissa Conway, and Cristina Gallach.
See the recording of the Atlantic Council event, Mainstreaming gender in security.
(Pictured: Left, Cori Fleser, nonresident fellow with the Transatlantic Security Initiative at the Atlantic Council; Center, Sahana Dharmapuri, OSF Director; Right, Ann Linde, Swedish Minister of Foreign Affairs.)