Alliance for Peace Building's Extraordinary Women Speakers Series Features OSF Director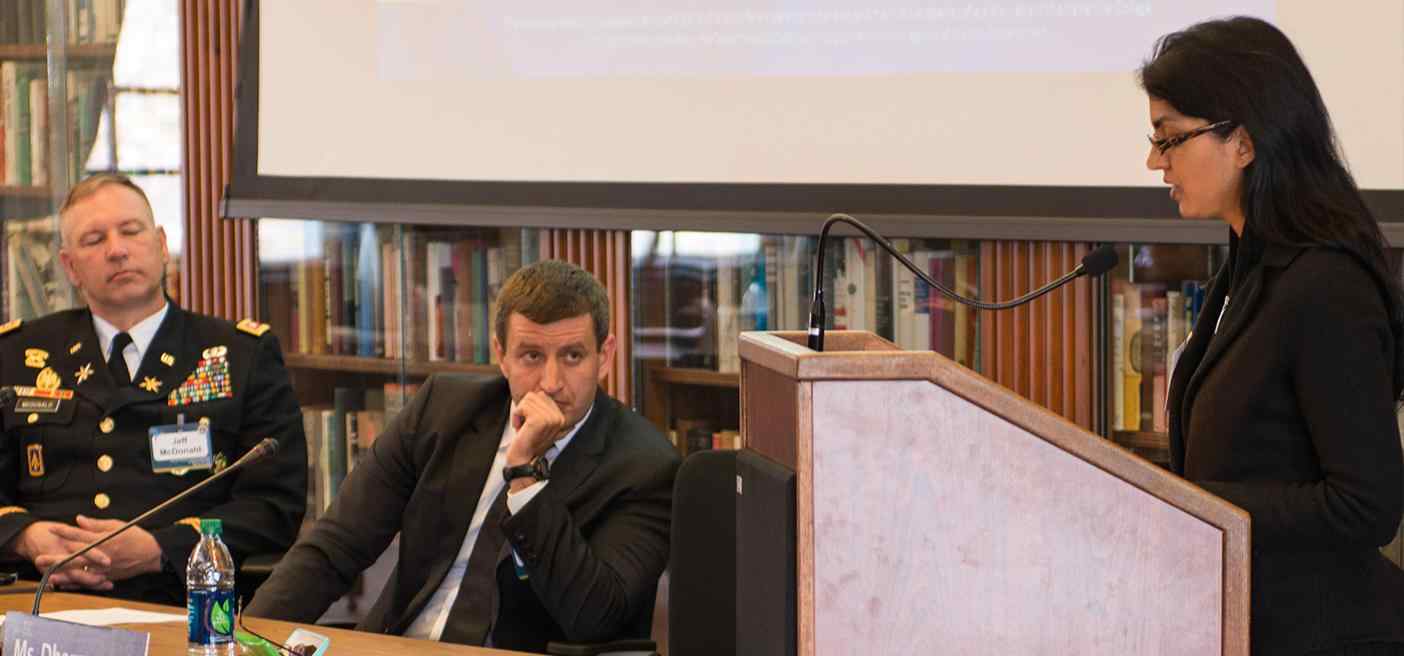 Event Date:
Friday, August 19, 2016
Event Location: Alliance for Peacebuilding
Sahana Dharmapuri, the Senior Advisor to the Women, Peace and Security Initiative at the One Earth Future Foundation, was a featured speaker at the Alliance for Peacebuilding's Conversations with Extraordinary Women Speaker Series through their Women & Peacebuilding Affinity Group on Sept. 15th. Sahana highlighted that we are four years away from the 20th anniversary of the adoption by the UN Security Council of Resolution 1325 on women, peace and security. She underscored some of the progress that has been made under UNSCR 1325, but stressed there are still steps that must be taken to ensure that women have a seat at the table. Participants discussed the future of Women, Peace and Security and what a feminist foreign policy looks like.