Notes From The Field: WPS Experts Weigh In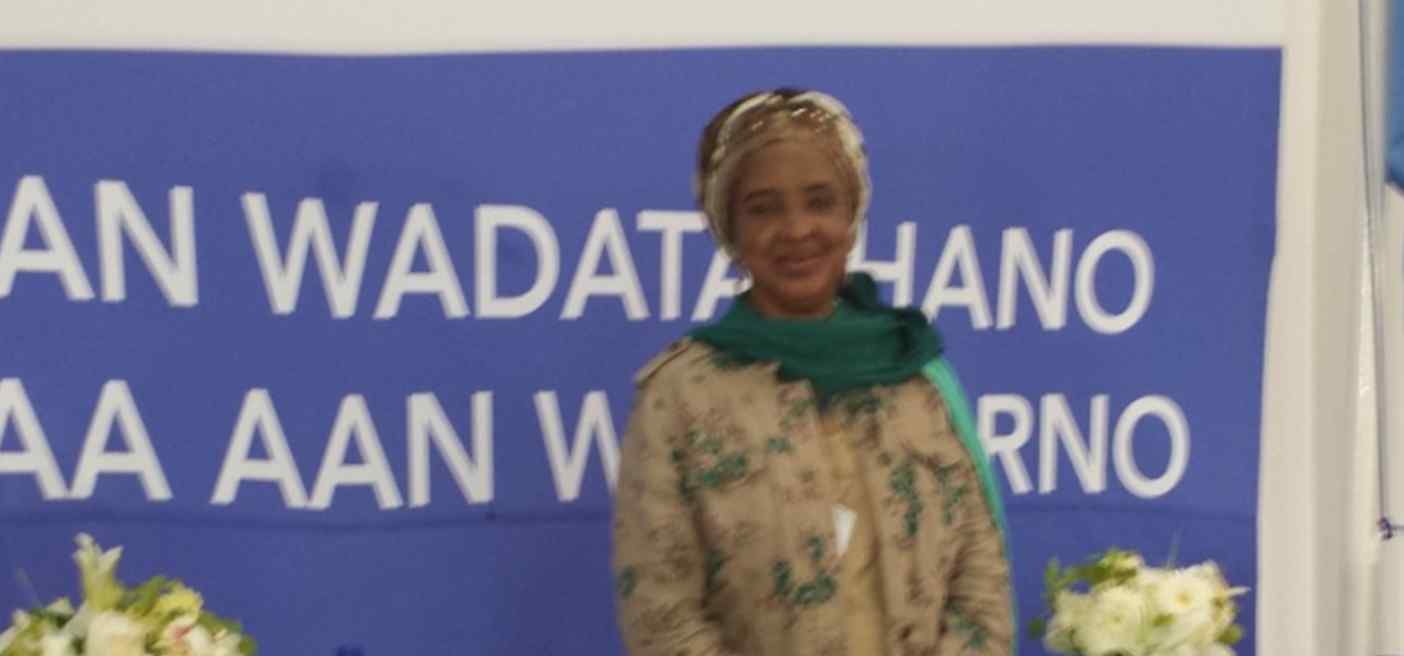 Our Notes From The Field series has been designed to highlight the opinions and advice of Women, Peace and Security experts around the world. In this series, we hope to bring attention not only to the tireless work they have been doing, but also to their plans for the future.
Zainab M. Hassan is the chairwoman and founder of Somali Gender Equity Movement (SGEM), a global movement that advocates for and promotes women's representation and participation in social and political equity in the public decision making arena. Ms. Hassan also works as an advisor and consultant for local, national, and international organizations in the areas of elections and civic engagement, strategic planning and policy development, monitoring and evaluation, institution building, good governance, philanthropic services, and gender equity. She has more than 15 years of professional work experience in public, private, and nonprofit sectors. As a member of the African diaspora philanthropy, Ms. Hassan was a member of the African Women's Development Fund USA Minnesota Network, and Pan-African Women's Philanthropy Network Founding Member. She also serves on several advisory boards and committees for local, national and international organizations.
Ms. Hassan holds a Master of Public Affairs (MPA) from the Hubert H. Humphrey Institute of Public Affairs at the University of Minnesota, and won the Best Individual Masters of Public Affairs Paper for the 2006 graduating class. She also graduated with honors from Old Dominion University in Norfolk, Virginia earning a B.S. in Environmental Health with a minor in Chemistry. She is the recipient of several fellowships, notably The Funders' Network for Smart Growth and Livable Communities' PLACES Fellowship, the Upper Midwest Human Rights Fellowship, and the Otto Bremer Foundation's Graduate Fellowship on Philanthropy and Human Rights.
What are you currently working on?
My work revolves around promoting gender, socio-economic, and political equity for Somali women who contribute to public decision-making. In the broader sense, my work is based on human rights, social and environmental justice, as well as peace, security and institution building, which are the baselines for achieving gender equity.
What is the thing you want to change most in the world?
To end discrimination against women.
How do you use Women, Peace and Security and UNSCR 1325 in your work?
Conflict and war impacts women the most, and they are victims during armed conflict. Women thrive in peace and security. Women, Peace and Security and UNSCR 1325 underline that peace and security are an indispensable requirement for social, political, and economic participation—and that the full involvement of women is pivotal. It is equally important that women and girls receive the proper legal and humanitarian protections to fully safeguard their rights, both in times of conflict and in peace.
What keeps you up at night?
I worry about many issues, including the exclusion of women in decision-making processes—political participation, peacebuilding, reconciliation, and peacekeeping operations. Other worries include the increase of Islamophobia and hatred towards Muslims in the United States, many countries in Europe, and the recent crisis regarding the Rohingya Muslims in Myanmar.
What has surprised you the most about this work?
The lack of gender perspective in policies, procedures, and laws at the local level, and the uncertainty that comes with that lack. I am also surprised by the international community's lack of donor support when it comes to gender equity and women-led organizations. In addition, the fact that the international community frames gender as a cross-cutting issue—meaning it is everywhere and nowhere simultaneously.
What should we pay attention to now?
We should broaden our gender equity work on women's political participation to include women in peacebuilding, security, and the environment.
Our Secure Future would be remiss if we didn't highlight the overlap between the incredible work being done by Ms. Hassan and that of Shuraako, a sister program here at One Earth Future. Shuraako works in Somalia connecting investors with promising small and medium enterprises (SMEs). Established in 2012, Shuraako has connected over 100 Somali-based SMEs to capital, and makes extra effort to finance women-owned businesses. Shuraako supports female business owner associations to ensure women entrepreneurs have an equal chance to succeed in the private sector. Shuraako believes a thriving and resilient private sector creates livelihoods, encourages greater civic participation, and reinforces effective governance, leading to greater peace and stability. Women are a crucial actor in this effort.
More detailed information can be found on Shuraako's website.