Notes From The Field: WPS Experts Weigh In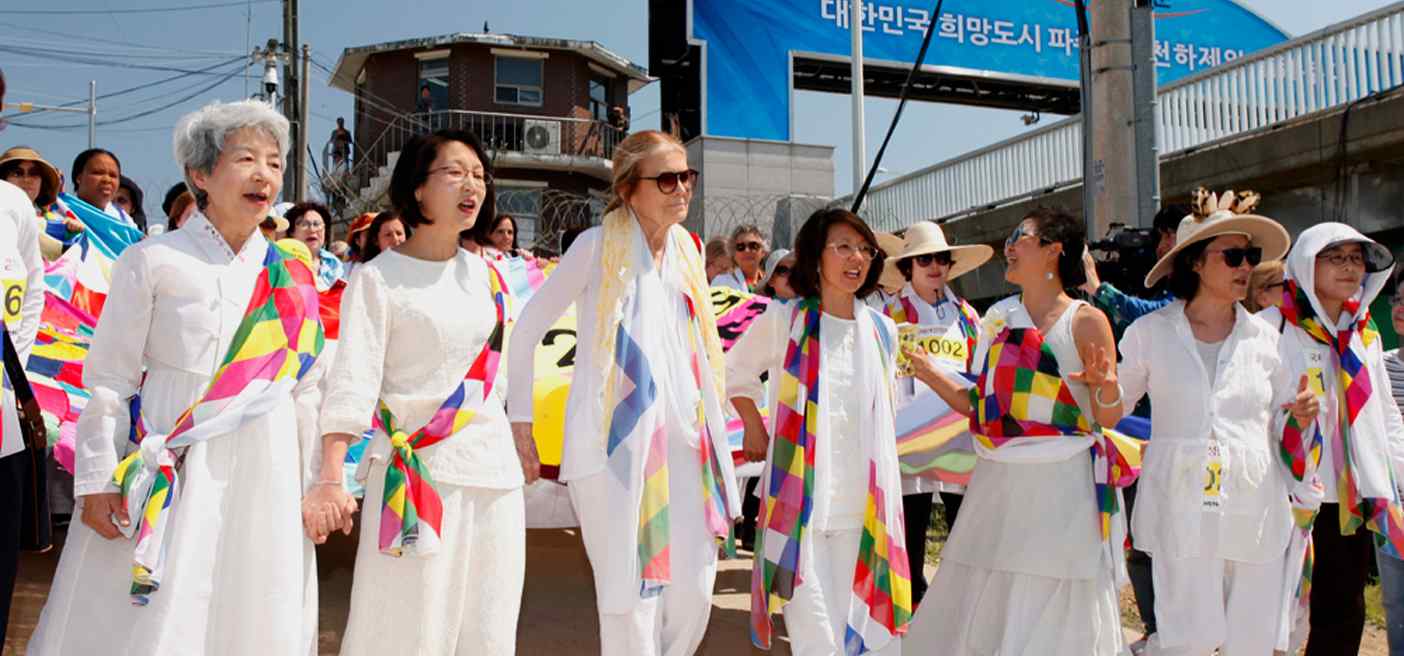 Our Notes From The Field series has been designed to highlight the opinions and advice of Women, Peace and Security experts around the world. In this series, we hope to bring attention not only to the tireless work they've been doing, but also to their plans for the future.
Christine Ahn is a policy analyst with expertise in Korea, globalization, militarism, women's rights and philanthropy. She is co-founder of the Korea Policy Institute (KPI), the Korea Peace Network, and Korean Americans for Fair Trade. Currently, Ms. Ahn is a Senior Fellow with the Oakland Institute and has worked with the Global Fund for Women, Women of Color Resource Center and Institute for Food and Development Policy/Food First. She helped produce Fashion Resistance to Militarism, a popular education show on the dominance of militarism in our lives. Ms. Ahn holds a master's degree in public policy from Georgetown University and a certificate in ecological horticulture from the University of California, Santa Cruz. She has been inducted into the OMB Watch Public Interest Hall of Fame and recognized as a Rising Peacemaker by the Agape Foundation.
Ms. Ahn is also the founder and International Coordinator of Women Cross DMZ, a global movement of women mobilizing for peace in Korea. She has organized peace delegations to North and South Korea, and in 2015, led thirty women peacemakers across the Korean DMZ. Christine's op-eds have appeared in The New York Times, San Francisco Chronicle, CNN and The Nation.
What are you currently working on?
I just returned from organizing a conference called "Off Ramps to War: Paths to Building Peace with North Korea" at George Washington University, featuring the voices of those most impacted by the unresolved Korean conflict: Korean Americans long separated from their relatives and the son of a U.S. serviceman whose remains have been left behind in North Korea. We also heard from University of Chicago historian Bruce Cumings, the most authoritative voice on the Korean War, who provided a brief history on how we got to where we are in the crisis with North Korea, including the failure of successive U.S. administrations to uphold our ends of the agreements negotiated with Pyongyang. William Perry, the former Secretary of Defense who helped the Clinton administration negotiate a freeze of North Korea's nuclear program for eight years, shared some very personal stories of how the Clinton administration signed a nonaggression pact with North Korea and a freeze on their missiles, but how that quickly became unraveled by the Bush administration. He ended with a clear mission: we must sign a peace agreement with North Korea. The last panel featured a UN official and two humanitarian aid and development practitioners working with North Koreans who discussed how sanctions were impacting the lives of ordinary people and the need for more people-to-people engagement.
What is the thing you want to change most in the world?
I want to end the 64-year old Korean War with a peace agreement. As the conference helped to make clear, millions of families remain separated and time is running out for many of these elders who are in their 70s, 80s and 90s. Already this spring, the US came dangerously close to military conflict with North Korea, which would instantly kill one million South Koreans and engulf the entire region in a nuclear war. There is no other option than diplomacy.
How do you use Women, Peace and Security and UNSCR 1325 in your work?
We used 1325 as an important conceptual framework and tool to assert our right as women to help shape a peaceful outcome. Given that 1325 is a Security Council Resolution, governments have an obligation to ensure women's involvement in the peacebuilding process. And now we have studies covering three decades of 40 peace processes in 35 countries which show that when women's groups influenced peace processes, an agreement was reached in all but one case, and that the agreements were far more durable.
What keeps you up at night?
Insomnia from coordinating too many initiatives! In many ways, I feel that the U.S. peace movement has failed to give proper attention to the Korean peninsula and the looming tensions between the U.S. and China by focusing entirely on the Middle East. Yet in Trump's briefing with Obama, North Korea emerged as the most important foreign policy issue, and as we know, the Obama administration in its "pivot" to Asia shifted 60 percent of its naval and air force to the Asia Pacific by 2020. I'm trying to educate the American public, which includes the peace and justice movements here in the U.S., but since the Korean War is called "The Forgotten War," it's a lot. Women Cross DMZ is also trying to build with women's groups on the Korean peninsula and internationally, but we must focus on the United States because it is a signatory to the ceasefire in 1953 that halted fighting and promised a peace agreement that has yet to be signed.
What has surprised you the most about this work?
How much resilience it takes. I've been dragged through the coals doing this work, especially as a younger Korean-American woman pushing the largely white-male foreign policy establishment.
What should we pay attention to now?
Obviously South Korean President Moon's visit with Trump June 28-30. But from our world, Women Cross DMZ is planning to convene women peace activists, experts, and government officials from Northeast Asia in China this fall to discuss a peace agreement to end the Korean War and building a regional peace mechanism to address the growing militarization imperiling everyone's security. We originally conceived of just a civil society gathering, but if Kang Kyung-hwa is confirmed as South Korea's first female foreign minister, we have an incredible window of opportunity as North Korea's top American negotiator is Madame Chae Son-hui, with Madame Fu Ying representing China's National People's Congress. We are in a historic moment and are well-aligned to reach a diplomatic breakthrough!