Making History across the DMZ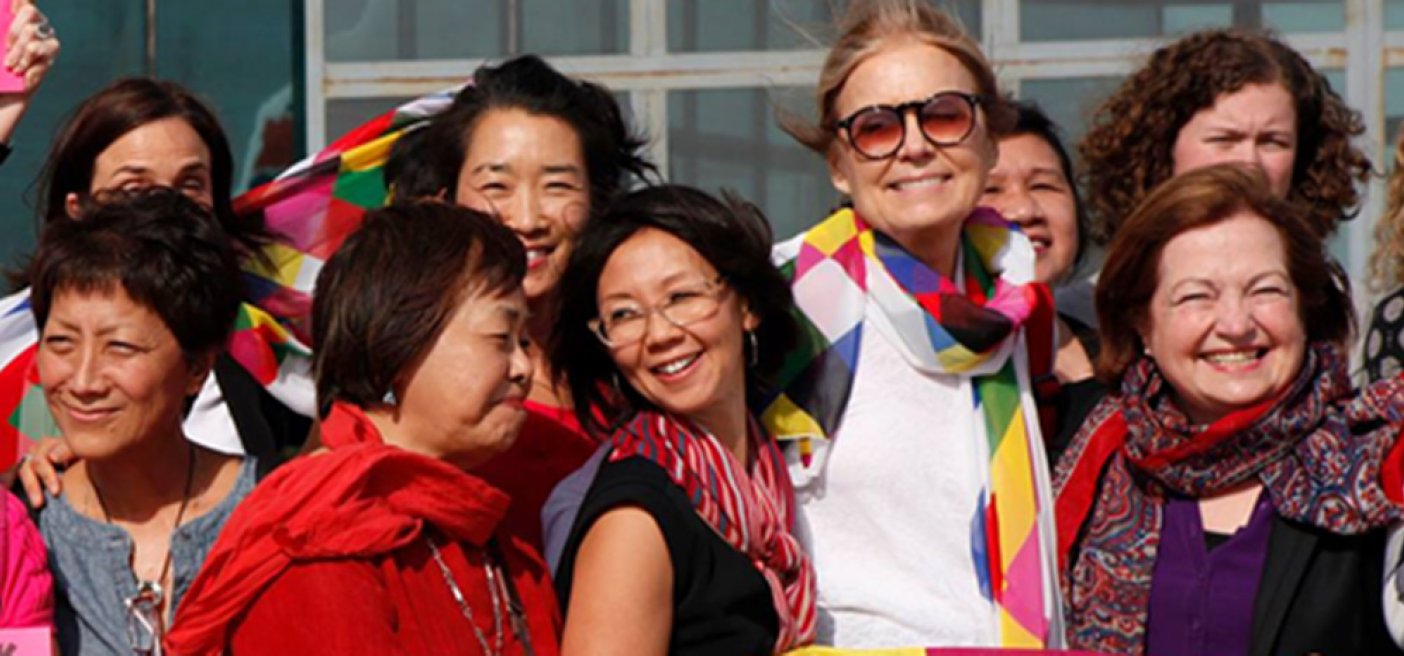 On December 4–6, 2018, Women Cross DMZ held a historic meeting of women peacebuilders from North and South Korea at the Northeast Asia Roundtable on Women, Peace and Security.
Held at the Embassy of Canada in Beijing, China, the event explored ways that women from the Korean Peninsula and other countries that participated in the Korean War of 1950–1953 can create peace mechanisms in Northeast Asia. Women called for the United States and North Korea to normalize their relations toward denuclearization and demanded that future peace processes include representation from women and civil society. The roundtable concluded with new Principles of Unity, calling for an end of the Korean War, normalization of US–North Korea relations, and substantial inclusion of women in future peace talks.
This was not the first time that Women Cross DMZ broke down barriers to peace.
In 2015, women peacebuilders organized the Women's Peace Walk, physically crossing the demilitarized zone with 10,000 women. Since then, the organization has built relationships between women in North and South Korea and worked on advocacy, education, and policymaking to create peace between the two countries. Women Cross DMZ is committed to a peace treaty to end the Korean War with the understanding that when women are involved, there is a better chance of sustainable peace.
A peacebuilding process that includes a formal ending of the Korean War, a Korea Peace Treaty, and normalized relations.
Tangible demilitarization: denuclearization, removal of landmines, and reduction of bases and troops.
Women's leadership and gender-based analysis in peace processes.
Removal of broad-based sanctions against North Korea, especially those impacting humanitarian conditions.
Redefinition of security from national security based on war and militarism to a feminist understanding of security centered on basic human needs and ecological sustainability.
Women's involvement is critical to peace on the Korean Peninsula. Across a variety of country contexts, studies show that when women work to resolve conflict they are more likely to reach across divides, to be nonviolent, and to create sustainable peace. When women are at the table during formal peace agreements, those agreements are 35 percent more likely to last at least 15 years.
It has been over 60 years since the end of the Korean War, and there is still no peace treaty. The Women Cross DMZ commitment to an inclusive peace process may be precisely what it takes to bring an end to this long-protracted conflict.
*To learn more, check out our interview with Women Cross DMZ founder Christine Ahn.