Lessons Learned: Why Gender Analysis Is Critical to Stability and Peacekeeping Operations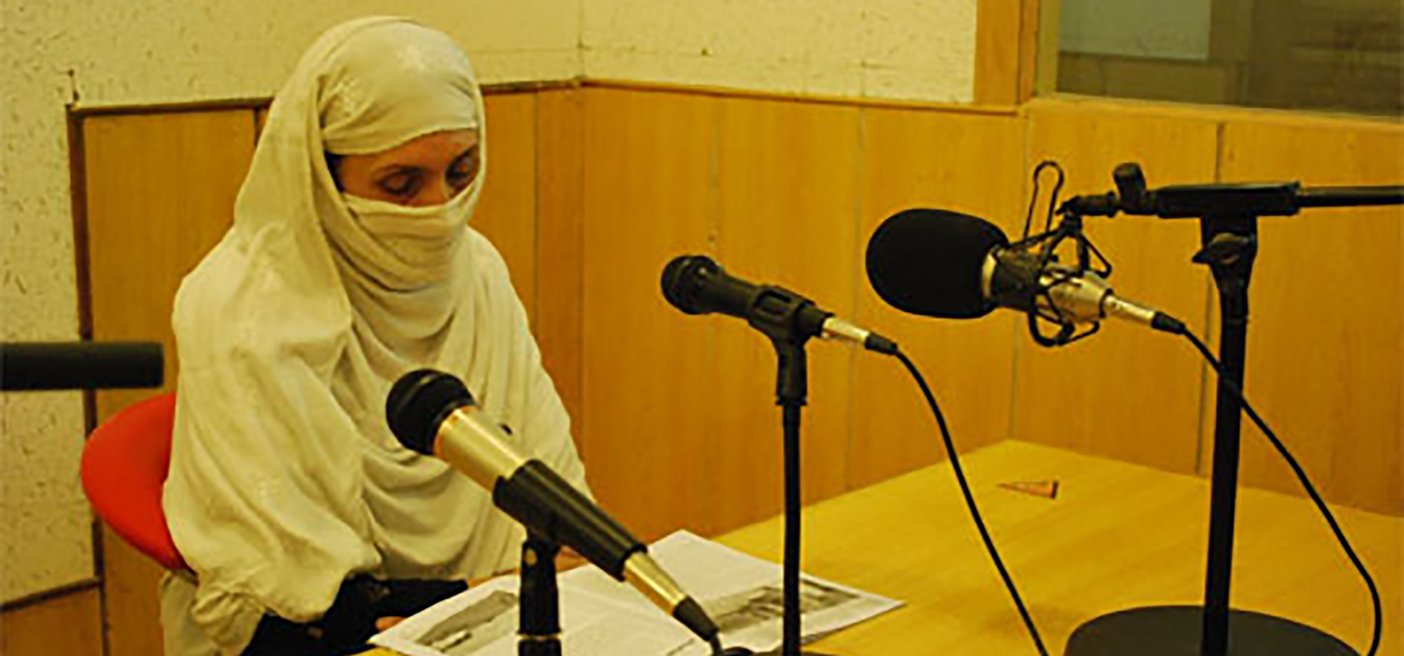 When implemented properly, gender analysis can be the difference between a successful and a failed operation. "Lessons Learned" on Women, Peace and Security from the Stability Operations Lessons Learned & Information Management System (SOLLIMS) is an example of exactly that. The lessons provided are from instances in which successfully implementing the Women, Peace and Security (WPS) agenda led to better security and stabilization operations. This week, we share three valuable lessons learned for best practices in WPS.
Early Warning Systems Prevent Extremist Violence
The Lesson: Women's groups are effective in reducing in-country violence as they are often the best-situated and most-trusted groups to do so. Women need to be consulted to ensure violence prevention messaging reaches the entire population.
Perhaps no country is a better case study than Kenya to demonstrate the use of WPS to create better governance and safer elections. In 2008, following a highly contested election, the country fell into a cycle of protracted conflict that killed 1,300 people and displaced 650,000. With violence fueled by land disputes, ethnic division, and perceptions of electoral manipulation, women's groups stepped in to de-escalate ethnic tension and to provide reliable information that would clarify misperceptions.
Sisi Ni Amani Kenya (SNA-K)—which means "We Are Peace in Kenya" in Swahili—was formed by one woman who had a vision of effecting social change using technology. SNA-K held focus groups to gain an understanding of what messaging would help both men and women to engage less in election-related violence and began sending those messages over SMS (text messages). By 2013, SNA-K had 65,000 subscribers identified by their gender and location. The popularity of this one initiative gave rise to another peacemaking enterprise—Women's Situation Rooms (WSR). WSR leaders recruited women and youths to act as hotline election observers, recording violence in election hotspots and passing the information along to technical experts and local leadership that could help to mitigate tensions.
Radio Broadcasts
The Lesson: Gender analysis needs to be implemented prior to launching new programs. When appropriately incorporated, it can be a lifesaving step.
The Communications Action Group for Regional Command-East in Afghanistan discovered the importance of gender analysis in stability operations after creating a gender-blind communications system. After an intricate system was developed for broadcasting the US military campaign plan to the Afghan people—including distributing over 500,000 hand-cranked radios and extensive training for Afghan disc jockeys—the Communications Action Group realized they were reaching the wrong audience. The radios were placed in Afghan homes, meaning that Afghan women were the primary listeners during the daytime, but the messaging was geared more toward men. This was because the Communications Action Group had not had any interactions with Afghan women to determine what information was important to them.
Radio programming improved after the director spoke with a female engagement team that immediately alerted them to the needs of women, for whom the primary concern was death during childbirth. Radio programs began to broadcast female Afghan doctors who could inform women about prenatal healthcare. Six months after this change was made, there was a 50 percent decrease in maternal and infant mortality in eastern Afghanistan.
Successful Peacekeeping
The Lesson: Incorporating women peacekeepers into stabilization efforts can improve operations. Women are often more comfortable speaking with other women about the issues that affect them and can provide critical information for the success of the mission.
The United Nations Organization Stabilization Mission in the Democratic Republic of the Congo (MONUSCO) responded immediately when it received reports of predominantly female villagers being attacked in Beni, an area bordering the perimeter of Virunga National Park. The Military Gender Advisor approached the Force Commander for permission to bring Swahili-speaking women soldiers from the Tanzanian Battalion to Beni to meet and talk with women. The Force Commander was initially resistant but eventually allowed one military police woman to accompany the Military Gender Advisor.
The Military Gender Advisor and military police woman were given permission to speak with local women only after the Force Commander had an initial meeting with both men and women in the area. Women were more willing to open up to other females and provided them with different information. They described how armed men were attacking women in the fields where they worked and that those same men were attacking villages at night. This information led to a change in patrols. Troops were ordered to begin patrolling the fields while women were working and to provide extra protection to villages at night.
Gender Analysis for All
In the case of the Communications Action Group for Regional Command-East in Afghanistan, the troops had received hours of pre-deployment training that included cultural awareness briefings and mission analysis, but that training failed to cover gender or gender analysis. In instances where women-led stability programming or operations had gender advisors, operations were more efficient. Notably, a gendered approach benefited men and women alike. In Kenya, messaging was tailored to men and women based on their age and geographic location, which improved conditions for the entire population.
Gender analysis is key to success. If you are interested in learning more, check out this Gender and Conflict Analysis Toolkit from Conciliation Resources.