Lack of Female Representation at Davos Shows Gap in Global Leadership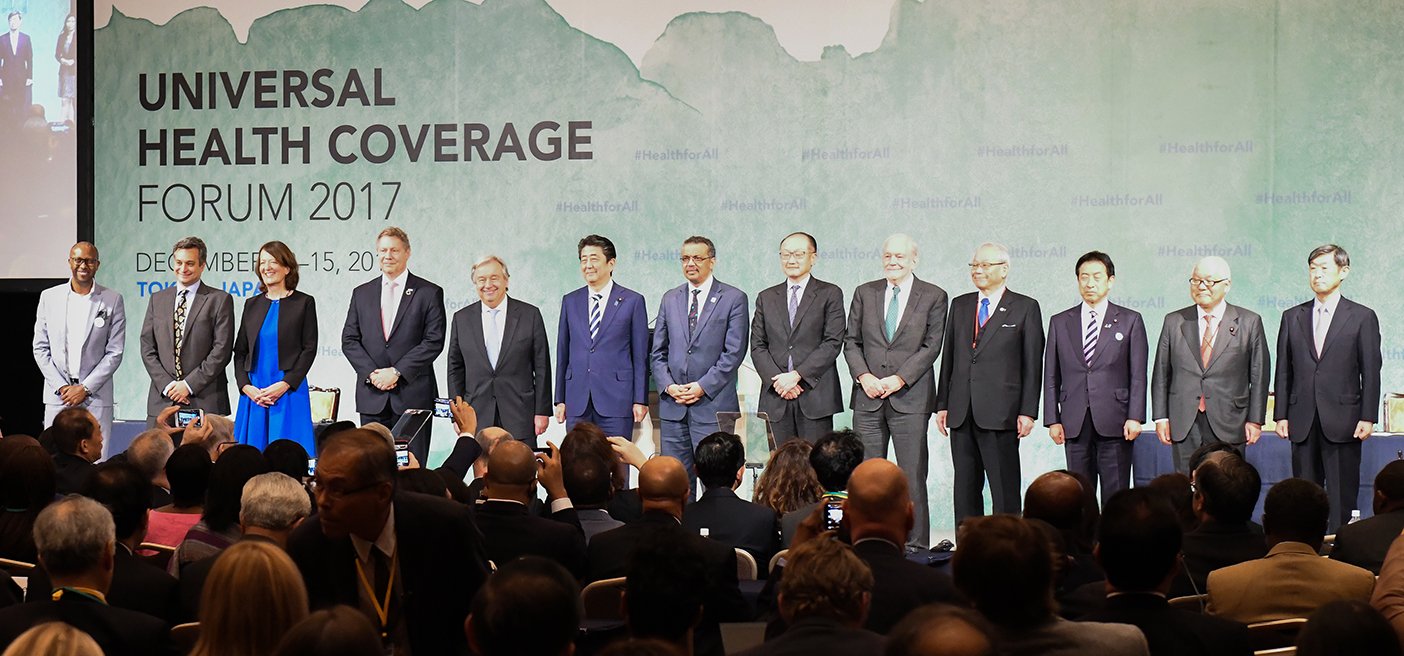 Another World Economic Forum (WEF) has come and gone, but something was missing amongst heads of state and business leaders: women.
The shocking dichotomy between men and women's attendance is demonstrated by the widely-known fact that there is never a line for the women's room, while men often have to wait. This year, women only made up 21 percent of attendees at the Forum, an annual gathering of politicians and economic leaders in Davos, Switzerland. Most of the panels at the Forum were dominated by men.
Critics have long blasted the Forum for how male-dominated its annual meetings are. The graphic below shows how female attendance has hovered in the teens in recent years and only recently risen to 20 percent. However, despite this sliver of good news, there is still a lot of progress that can be made.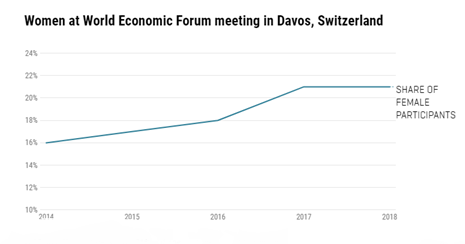 Source: World Economic Forum
To be clear, the Forum itself doesn't have control over the gender balance of its attendees, who are selected by the WEF member organizations themselves.
In light of recent events, this gender gap in attendance and also in world leadership takes on a new urgency and raises questions on how the gap can be eliminated. Over the past year, across the globe, women have been speaking out on their experiences in the workplace. The question is, moving forward: can the Forum leverage the discussion around the treatment of women in the workplace and their share of corporate power? There is some evidence to show WEF is at least trying to.
For example, in 2011, the WEF instituted a gender quota, requesting that strategic partners (such as Goldman Sachs and Google) have one woman executive attend for every five executives attending.
Regular attendees also credit the Forum for putting women speakers and topics related to gender front and center in recent years. At the meeting itself, there were at least two panels that dealt with gender, power and sexual harassment. Beyond the agenda, there were several privately-sponsored breakfasts geared towards gender equality and advancement of inclusive practices. The Female Quotient also set up an Equality Lounge, which hosted panel discussions and interviews throughout the five-day meeting.
The Forum also picked only women for their seven co-chairs at this year's meeting, including Erna Solberg, the Prime Minister of Norway, and Ginni Rometty, Chairman, President and CEO of IBM, among others.
In the Forum's press release announcing its co-chairs, it did not call to attention the all-female lineup, instead stating that they "represent both the public and private sectors, international organizations, organized labour, academia and science as well as civil society and social entrepreneurship. They will lend a strong voice to all parts of society, ensuring a multi-stakeholder approach to the program and eventually the impact of the Annual Meeting 2018."
The examples stated above indicate a shift toward realizing that women's role at the meeting—as both panelists and participants—matters immensely, as the annual gathering serves as a networking opportunity that brings together almost 2,000 leaders, and provides a platform for discussion of the world's most pressing issues. The value of differing gender perspectives will prove critical to helping the most vulnerable among us.