As More Women Run for Office in Iraq, Are Gender Quotas Producing their Expected Result?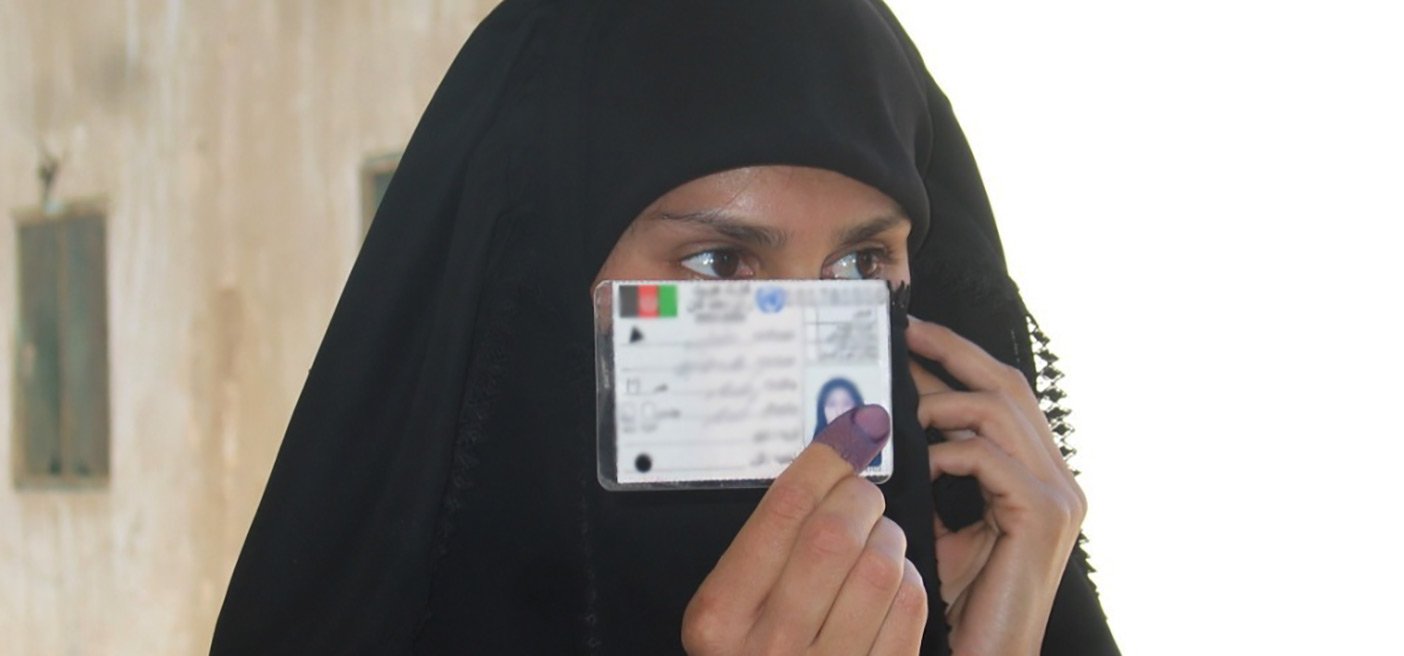 This year's election in Iraq saw a surge of new female candidates who ran their campaigns in a nontraditional way. Women appeared on campaign posters wearing makeup and no headscarves.
Many were outraged by the images, even going so far as to tear them down or deface them. Others were more enthusiastic about the break from tradition and were more willing to vote for young, attractive women even if they were corrupt. One male soldier told Arab News, "I will vote for one of the beautiful candidates and I do not mind if she has robbed me."
It was perhaps the first time that women stood a chance of surpassing the country's twenty-five percent gender quota since its first democratic election in 2003.
Gender quotas are typically implemented to encourage—if not mandate—an increase in women's inclusion in governance. They can be implemented in a variety of ways; voluntarily by parties or by legal mandate, by reserved parliamentary seats, or by quotas for the number of legislative candidates. In the case of Iraq, gender quotas legally mandate that a quarter of seats are filled by women.
Approximately half of the countries in the world utilize some sort of electoral quota for their parliaments, but the verdict is still out as to their overall effectiveness. Their intent is to normalize and promote the inclusion of women in politics and they have been shown to improve public perception of female efficacy in government. However, there is also evidence that gender quotas can create potential backlash in areas where their implementation needs improvement or there is significant cultural bias against women in leadership roles.
Typically, such quotas come about following a period of conflict and are often suggested by international actors. This was certainly the case in Iraq, where international intervention played a strong role in the establishment of quotas following the US military invasion in 2003 and a US declaration of women's' rights as central to democracy promotion in the Middle East. In 2005, this led to the formalizing of a 25 percent target for women's representation in the country's constitution.
International intervention played a role in gender quotas yet again after female candidates in Iraq became the targets of public abuse and defamation campaigns when the United Nations stepped in to provide them with support.
While quotas certainly increase the number of women in politics, one of their most common criticisms is that they provide women with only tokenistic participation. If female candidates are only allotted their seats out of a mandate, and not out of genuine voter confidence, this does little to build public trust in the ability of women to lead. This effect can be worsened by the perception that women are only provided these seats because of external influence or by a corrupt government. In some cases, quotaed women face greater obstacles than non-quotaed women. In Mexico, it was apparent that women elected by quotas faced such challenges due to contentious candidate selection rules.
However, there is also evidence that shows the visibility women gain because of gender quotas has tangible and positive results. Rwanda is an often-cited example of this success. The country's gender quota requires that 30 percent of parliamentary seats be filled by women, a goal that has been far surpassed with women filling over half of the seats today. In India, it was similarly found that the short-term implementation of a gender quota in Mumbai led to women being five times more likely to be elected even after the quota was no longer being mandated.
In the Iraqi case, gender quotas are having a notable impact. Female representation in the Iraqi Parliament Council surpasses the number of women in the United States Congress, despite the role that US intervention had in increasing female participation in Iraq in the first place. As a region, the Middle East has seen an increase in female representation from about 10 percent in 2010 to near 20 percent in 2017 with the introduction of more quotas.
While Iraq's gender quotas are increasing the number of women in parliament, there is still room for improvement in terms of the quality of their representation. Many women were selected to govern because they were related to members of political parties and not necessarily because of a personal desire to run for office. There continues to be questions about the merit of women parliamentarians.
Nearly 2,600 women ran for office in Iraq this year. While the country has a long way to go towards gender parity in representation, this indicates that big steps are being taken to reach that point and it provides hope for the future.