An Inspirational Independence Day, Compliments of Legendary American Women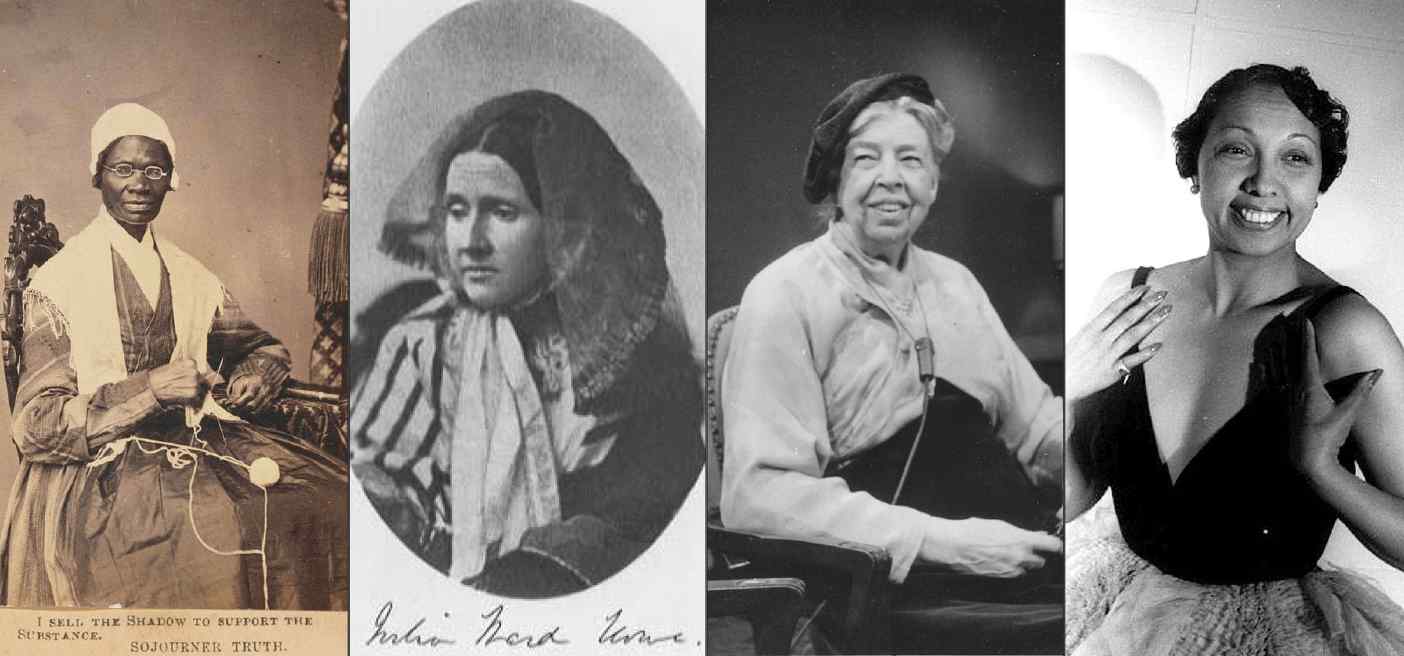 In honor of Independence Day in the U.S., we've decided to highlight four independent American women who, in their time, inspired and empowered future generations. The work we highlighted is but a fraction of their individual and collective contributions to human and women's rights both at home and abroad.
Sojourner Truth
Born into slavery, self-named Sojourner Truth not only escaped to freedom with her young daughter in 1826, she then went to court to recover her son from a white man – and won (she was the first black woman to win a case against a white man). Kerry Washington performs Sojourner's powerful (and impromptu) speech Ain't I A Woman, available to watch online here.
Julia Ward Howe
Julia was an abolitionist, social activist, and a suffragette who wrote plays and studied foreign languages to lift her spirits. She was also the first woman elected to the American Academy of Arts and Letters. In 1870, Ms. Howe proclaimed, for the first time, the creation of a new national holiday called 'Mother's Day.'
Eleanor Roosevelt
Eleanor is considered by many to have been America's most influential First Lady of all time. Watch her formidable speeches on the Declaration of Human Rights at the United Nations, and later at Carnegie Hall, here.
Josephine Baker
Josephine refused to let racism in the U.S. hinder her career—so instead, she pursued her goals in France. She returned to the States in the 50's and 60's to fight segregation, adopted children of different ethnicities and religions, and nicknamed her family "The Rainbow Tribe." She was also named a Chevalier de la Légion d'Honneur following the Second World War. Read her speech at the March on Washington in 1963, here.
While we recognize that the 4th of July is a uniquely American celebration, we'd like to also give a nod to independent women worldwide for their invaluable work to advance gender equality. We'd be remiss if we didn't mention leaders such as Christine de Pizan, Leymah Gbowee, and Malala Yousafzai, (along with their male allies!) for pushing the boundaries and inspiring future generations to do the same.