Including a Gender Perspective in US-Africa Relations Makes Cents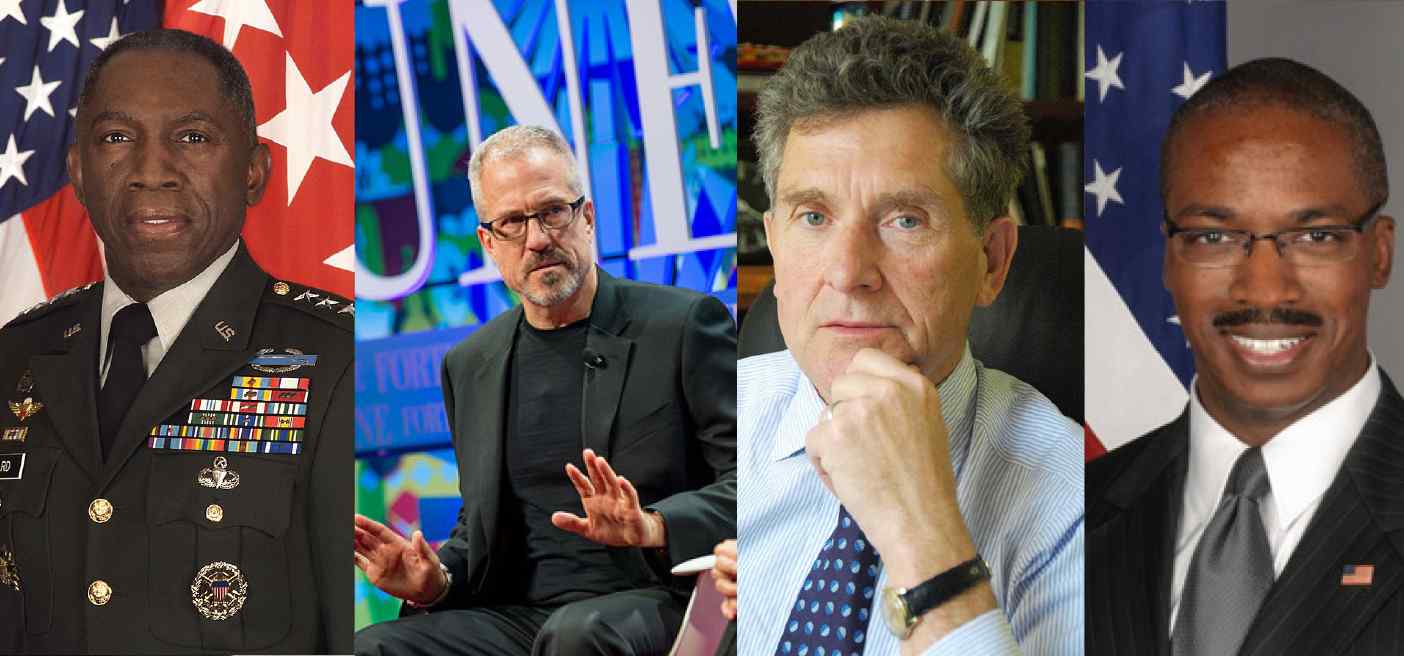 On Thursday, May 18, 2017, the House Foreign Affairs Committee (HFAC) held a hearing entitled "US Interests in Africa." The hearing was convened by Committee Chairman Ed Royce (R-CA), who described the event as a way for "members to discuss policies that have been successful and what more can be done to strengthen important relationships all through the continent."
Witnesses at the hearing included General William E. Ward, president and chief operating officer of SENTEL Corporation; Bryan Christy, explorer and investigative reporter for the National Geographic Society; Anthony Carroll, adjunct professor at the School of Advanced International Studies at Johns Hopkins University; and Ambassador Reuben E. Brigety II, dean of the Elliot School of International Affairs at George Washington University.
Chairman Royce opened the hearing with a discussion about US interests on the continent at large, and highlighted the HFAC's leadership position with regard to US-Africa policy on Capitol Hill. The remainder of the hearing focused predominantly on trade and development, terrorism and extremism, and the role of diplomacy. The activities and threats identified by both the representatives and the witnesses are of vital importance to the future of US-African relations, and to the peace and stability of the region. However, regardless of the significance of the strategies suggested, one topic was noticeably absent: gender.
The HFAC and its individual representatives already do fantastic work to support the Women, Peace and Security agenda. Another great resource is AFRICOM. In fact, General Thomas Waldhauser, in a recent briefing to the Senate Armed Services Committee on its 2017 Posture, specifically highlighted not only the Women, Peace and Security movement in general, but also the ways in which US forces are incorporating a gender perspective across their work on the continent. Moving forward, the incorporation of the following three ideas into discussions of US-Africa relations can only further Washington's goal of incorporating a gender perspective throughout its foreign policy decisions:
1: Trade, development, and gender are not mutually exclusive.
The United Nations is notorious for its advocacy for the inclusion of a tailored gender perspective into all trade agreements. When agreements consider the different implications for women and girls, boys and men, they tend to better decrease poverty and stimulate economic development. Furthermore, creating "opportunities for women to participate in the economy will improve their earning potential, assisting families to move out of poverty and contribute to the overall economy." A side benefit of having more women in the workforce is that these women inevitably become role models, thereby encouraging their peers and future generations to continue down the same path. (In this instance, the snowball effect really cannot be overstated.)
2: Women are particularly well-placed to combat terrorism.
If you read our blog last week, you already know about the amazing work to combat violent extremism being done by Mothers Schools around the world. But this powerful capability extends beyond mothers to include women and girls who have no children. The roles of wife and nurturer – traditional roles ascribed to women in many societies – "empower them in some instances to become the custodians of cultural, social, and religious values." Conversations about terrorism typically center around hard security arenas, and yet as actors who are uniquely positioned to pass morals and ideals down to the next generations, women are also the best defense against propaganda, recruitment, and radicalization.
3: If you want to spend less money, involve more women.
It is often said that preventing violent conflicts (often an effort of diplomacy), is more affordable than responding to them – a fact, which particularly when considering the human cost of war, should by now be a no-brainer. And the dramatic difference in cost is significant. The UN estimates that "the cost of measures to promote dialogue and peaceful mediation in a country in order to prevent conflict is, on average, just 10 percent of the cost of recovery after a civil war." Moreover, by including more women in peacebuilding and prevention programs, said programs not only become more effective, but ultimately lead to a more sustainable peace.
There are infinite reasons why gender should be considered and incorporated throughout US foreign policy mechanisms. The above-listed three simply highlight some straightforward ways to consider women's experiences without reinventing the wheel. Ultimately, just by including more women, we would also strengthen economic development and more successfully counter violent extremism - all while spending less to do it.