How Two Women Built Peace in Northern Ireland's Deeply Divided Society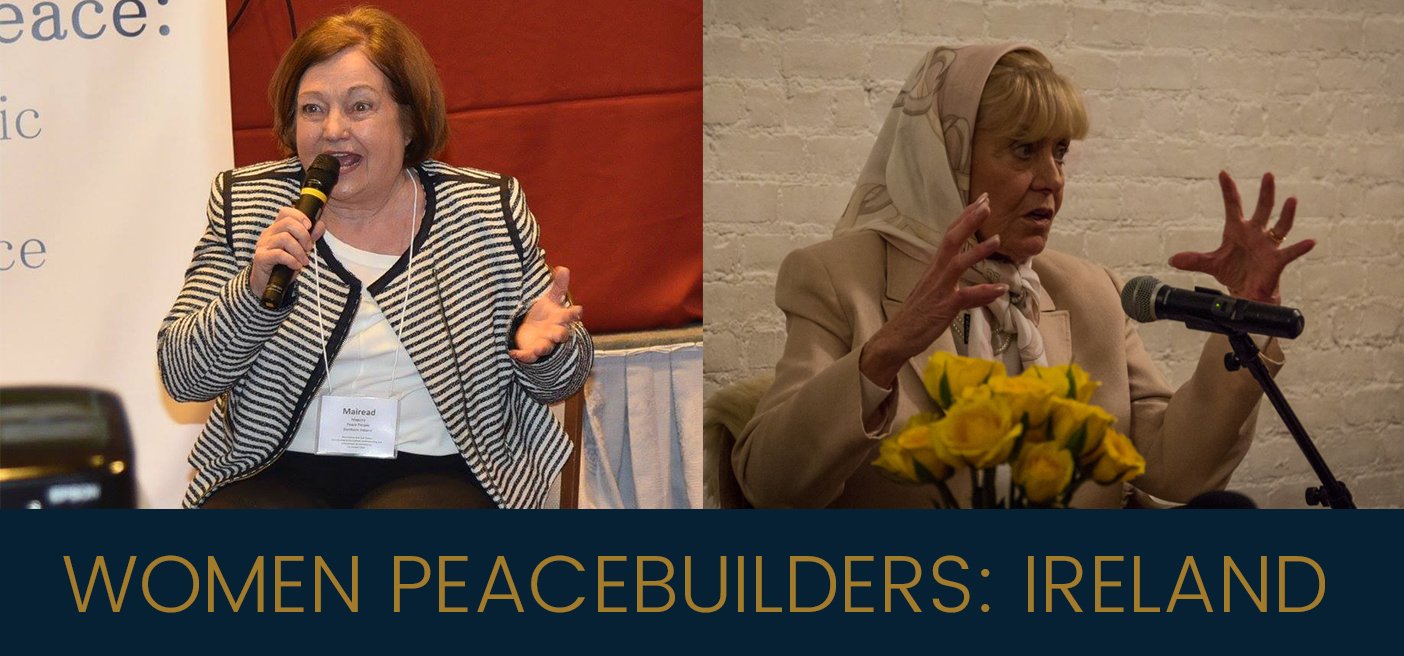 Despite its origins as a day of worship for Ireland's patron saint, today, St. Patrick's Day is the most globally celebrated holiday. It far exceeds the global celebration of similar holidays, such as of Bastille Day, The Fourth of July or Cinco Day Mayo. Inside Ireland, both Catholics and Protestants revere the saint; making him a source of unification for a historically divided society.
Perhaps there should also be a day for the women peacebuilders of Ireland. Two women who could be celebrated are Betty Williams and Mairead Corrigan Maguire, the founders of Ireland's Peace People. They created the organization to end ongoing violence between Catholics and Protestants in Northern Ireland. Peace People demonstrated the true power nonviolent activism by marching for peace and, as a result, saw a 70 percent drop in the rate of violence within their community. Women such as Williams and Corrigan show us that peace is possible when women participate in the process.