Know Your History: The Making of the Women, Peace, and Security Act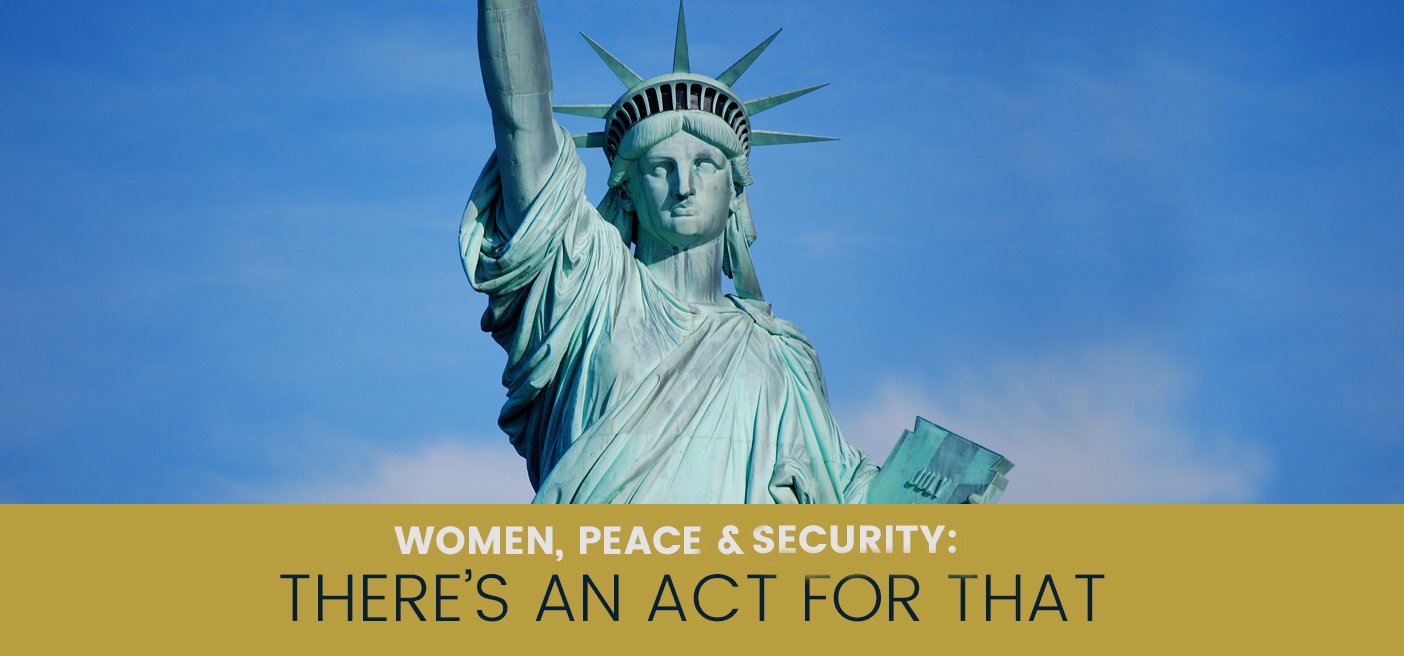 The US Women, Peace, and Security Act (WPS Act) celebrated its first anniversary on October 6, 2018. This legislation is significant not only because the United States is now the second state to pass such a measure (following Israel's Women's Equal Rights Law in 1951), but because it indicates the United States is making a significant commitment to women's meaningful participation in international peace and security.
To celebrate this first anniversary, Our Secure Future would like to highlight the origins of the act and the WPS agenda in the United States more broadly. Check out this excerpt from the policy brief, "What You Should Know About the Women, Peace, and Security Act of 2017."
The WPS Act was initiated by a coalition of civil society organizations working together as the US Civil Society Working Group (CSWG) in Washington, DC. A small subset of CSWG members championed the WPS agenda by working closely with congressional members and staffers from both parties. Additional stakeholders from think tanks and universities weighed in from outside of Washington.
The concept of WPS originates from UN Security Council Resolution 1325 (UNSCR 1325), passed in 2000. It recognizes that violent conflict affects women, men, girls, and boys differently and calls for women's full and meaningful participation at all stages of international peace and security decision-making. UNSCR 1325 was drafted and championed by women in civil society and passed unanimously. Many countries have directed the implementation of UNSCR 1325 through national action plans (NAPs). By November 2017, more than 70 countries had adopted NAPs to ensure the meaningful participation of women in international peace and security decision-making. In December 2011, President Barack Obama established the first US NAP on Women, Peace and Security with Executive Order 13595, detailing the commitments of the Department of State, Department of Defense, US Agency for International Development, and other relevant federal agencies. These agencies developed specific implementation plans and began to integrate WPS.
To learn more about the WPS Act, check out the full policy brief and our blog series, Women, Peace and Security: There's an Act for That!