Women Nobel Peace Laureates Organize First-Ever Feminist Summit at G7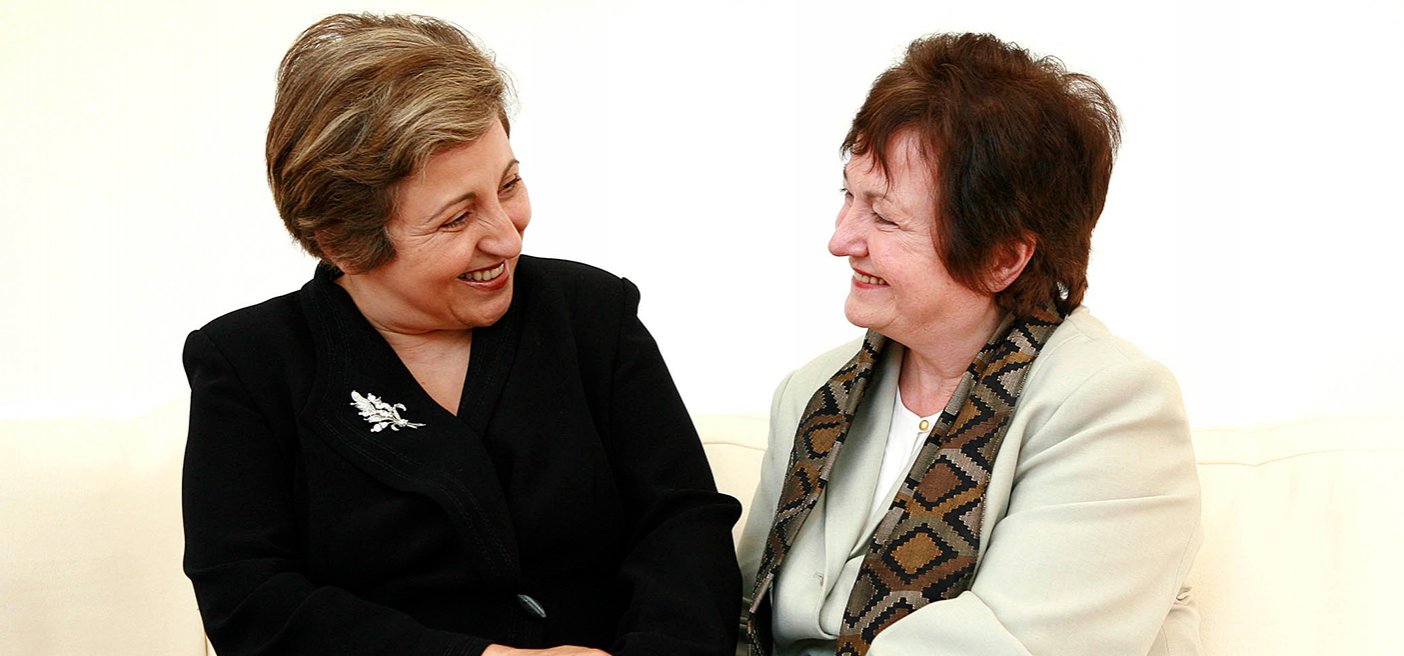 Setting a groundbreaking precedent, this year's G7 Summit in Ottawa, Canada was accompanied by the first-ever feminist summit, a side meeting known as the W7.
Comprised of Oxfam Canada, Action Canada for Sexual Health and Rights, the Canadian Women's Foundation, Canada Without Poverty, Nobel Women's Initiative, the MATCH International Women's Fund, and Inter Pares, the feminist coalition is evidence that women's issues are pushing their way into high-level decision-making. The W7 drafted suggestions on how to improve women's economic empowerment, peace and security, sexual and reproductive health and rights, climate change, feminist movement building, violence against women, and intersectional feminism.
The success of the W7, which will soon be followed by a complete set of recommendations, can be linked to new work being carried out by six female Nobel Peace Laureates—Mairead Maguire, Rigoberta Menchú Tum, Jody Williams, Shirin Ebadi, Leymah Gbowee, and Tawakkol Karman—who make up the Nobel Women's Initiative (NWI). Established in 2006, NWI strives to "strengthen and expand feminist efforts to promote nonviolent solutions to war, violence and militarism."
The ways that NWI has sought to implement their mission are varied and far-reaching. Gbowee has served as a gender advisor to Canadian Prime Minister Justin Trudeau's cabinet. NWI also coordinated a "Feminist Visions for the G7" panel. Beyond that, the group has traveled to states such as Guatemala and Burma to address gender-based violence and human rights violations with local populations. Additionally, NWI regularly promotes initiatives such as 16 Days of Activism Against Gender-Based Violence. Collectively, they are leveraging their power as Nobel Peace Laureates to improve conditions for women worldwide.
The success of the women's movement depends on women elevating and amplifying the voices of other women. The W7 is a good example of how female thought leaders can begin to effectively use their expertise and influence international decision-making to create a more peaceful and secure world.