Faces of WPS: Engaging Male Leaders at the United Nations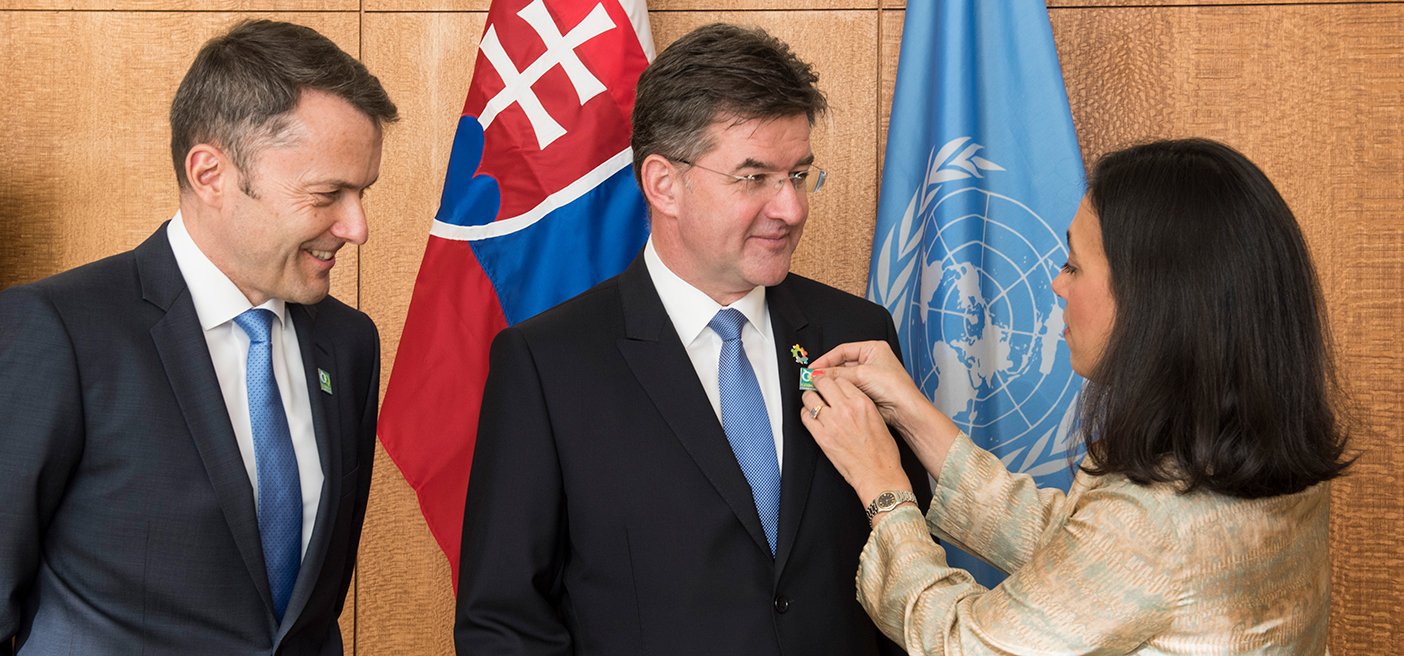 At the end of September, Miroslav Lajčák, President of the seventy-second session of the General Assembly, joined the growing list of International Gender Champions (IGC), as he was awarded the title at a special ceremony held in his office. IGC is a network of senior leaders of the UN Secretariat, funds, programs and agencies, Member States, local governments, private sector leaders and civil society striving to achieve gender equality by breaking down gender barriers in very practical ways.
In the photo above, Mr. Lajčák (center) celebrates the occasion in his office with Laura Elena Flores Herrera (right), Permanent Representative of Panama to the UN; and Jürg Lauber, Permanent Representative of Switzerland, both of whom are also Champions.
We're so excited to see Mr. Lajčák being recognized for his work—especially given the recent launch of our first policy brief on engaging male champions of Women, Peace and Security. If you're interested in learning more about this topic (and will be in DC on October 13th), make sure to register online to attend our public panel at the Woodrow Wilson Center, in partnership with the Wilson Center's Women in Public Service Project, and the Georgetown Institute for Women, Peace and Security.