Back to Basics: A Cheat Sheet to the Four Pillars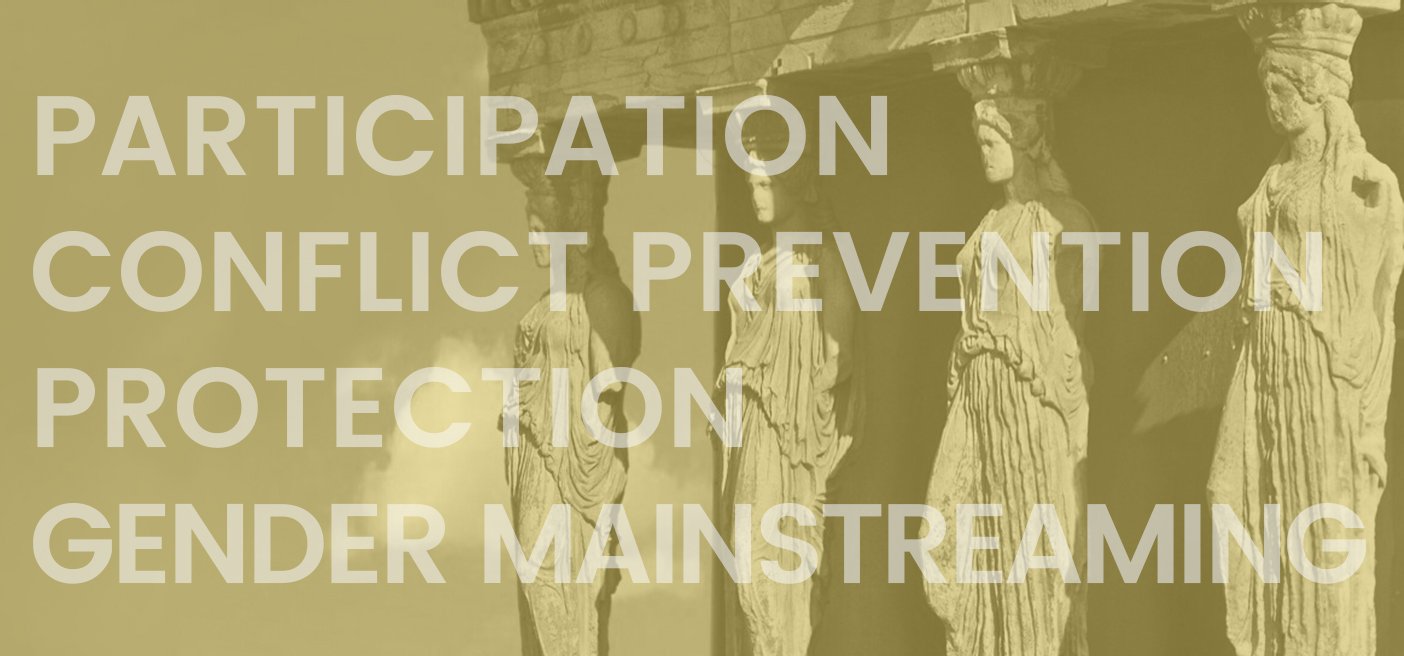 Over the past two weeks, Our Secure Future has been writing about the four pillars of the Women, Peace and Security movement and how they can be implemented. Now, you can put these principles into practice by engaging in our Four Pillars Exercise.
If you want to get familiar with the four pillars of Women, Peace and Security, you can read the text of UN Security Council Resolution 1325 and select one (or all) of the following activities to see how it works in action!
1. Peruse the 18 points of UNSCR 1325 and match the points to the appropriate pillar. Make a note of what kinds of actions the points encourage or ask the Security Council and member states to make to support the Women, Peace and Security mandate.
Example
| | | | |
| --- | --- | --- | --- |
| Participation | Protection | Prevention | Gender Mainstreaming |
| Urges member states to ensure increased representation of women at all decision-making levels in national, regional, and international institutions and mechanism for prevention, management, and resolution of conflict | Calls on all parties to armed conflict to take special measures to protect women and girls from gender-based violence, particularly rape and other forms of sexual abuse, and all other forms of violence in situations of armed conflict | Reaffirms the important role of women in the prevention and resolution of conflicts and in peacebuilding, and stresses the importance of their equal participation and full involvement in all efforts for the maintenance and promotion of peace and security | Expresses its willingness to incorporate a gender perspective into peacekeeping operations, and urges the Secretary-General to ensure that, where appropriate, field operations include a gender component |
---
2. Study the US Women, Peace and, Security Act. Which of the four pillars are included in this legislation?
Example
| | | | |
| --- | --- | --- | --- |
| Participation | Protection | Prevention | Gender Mainstreaming |
| The United States should be a global leader in promoting the meaningful participation of women in conflict prevention, management, and resolution, and post-conflict relief and recovery efforts. | Promote the physical safety, economic security, and dignity of women and girls. | Collect and analyze gender data for the purpose of developing and enhancing early warning systems of conflict and violence. | Expand and apply gender analysis, as appropriate, to encourage program design and targeting. |